Oceanport – Police responded to Maple Place Middle School today on an investigation of a student who could have made a verbal threat. Following is a statement that was posted on the school webpage.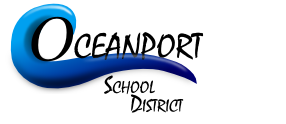 An incident occurred at Maple Place School today consisting of a verbal threat. At no time was there deemed a viable threat, nor were any students in danger. No weapons were present or involved, and the individual making the threat has been removed. All protocols were followed, the authorities were notified immediately and assumed jurisdiction over this matter. There is an ongoing investigation by multiple law enforcement agencies, including the Oceanport Police Department, the Monmouth County Prosecutor's Office, and the federal Department of Homeland Security.
By law, we cannot provide any more details. However, please know the safety and security of our schools is of the utmost importance, all appropriate security measures and notification regulations have been followed, and there is no reason for parents to keep any students out of school based upon this matter.