By Walter J. O'Neill, Jr
Long Branch – The return of the Street Crimes Unit (SCU) has seen major impacts on criminal activity in the city. On January 26, the SCU made an arrest of a 39-year-old Long Branch resident on a $1,000 failure to appear warrant. That arrest turned into one for possession of a weapon and burglary charges.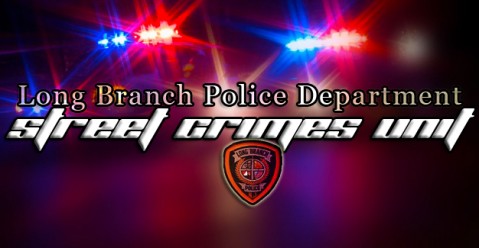 Jason Roebuck, Public Safety Director for Long Branch, stated that the SCU arrested James Dotts of Long Branch Avenue on the failure to appear warrant. During the course of their investigation they discovered that Watts allegedly committed several burglaries in the city over the past two months, and was in possession of a shotgun.
"He was charged with the burglary, possession of weapon and possession of a weapon for an unlawful purpose during the burglary of a home on Cooper Avenue on December 21, in which the residents confronted him in the residence," said Roebuck.
The Long Branch Police Department also charged him with a robbery of the Krauser's on Ocean Ave., which took place on January 14.
"Dotts was remanded to the Monmouth County Jail on a bail on $200,000 with no 10 percent by Judge McGoughran."
SCU was an integral part of the LBPD for many years. In fact, Director Roebuck was a sergeant and lieutenant in the unit.
"The unit should never have been disbanded," said Roebuck. He brought back the SCU when he became Public Safety Director during the summer.
Roebuck stated that when it was activated again, it was only on a part time basis with Lieutenant Ray Chaparro in charge. When the SCU went full time in August, Lieutenant Jeff Grippaldi was assigned the detail.
Original members of the SCU included Detectives Joe Spitale and Ross Zotti. However, Zotti has since been transferred to the Detective Bureau and Officer Rich O'Brien has joined the SCU. Grippaldi. who suffered an on the job injury which required surgery and is out of work for the next two months, has been replaced by Chaparro as the unit supervisor until his return.
"A city this size needs a unit that concentrates on narcotic crimes. This is their major function, although they do work on many other cases, and are utilized where we need them the most," said Roebuck. He stated for an example, if the city is getting hit with burglaries, they will do a burglary detail. "If we have a homicide they pitch in on that. They run out of the Detective Bureau for now."
In the 83 days that the SCU has been working full time they have arrested 82 people, conducted four search warrants, issued 50 summonses and seized one kilo of Molly, 460 bags of heroin, 190 grams of marijuana, two vehicles and over $1,200 in cash.
"I believe a lot of crime, not just here in Long Branch, but all over, stems from narcotics. The person they lock up for possession of heroin may very well be the burglar that the detectives are looking for," added Roebuck.
Sharing information between units and departments is also a big factor in stopping narcotic traffic and crime in the city. "Having an aggressive, pro-active unit is a plus for us. Also, patrol is busy, and the detectives are busy with cases, so narcotic work wasn't getting the attention it needed, and now it is. Having worked in the unit and command of it from 1999-2010, I know there is a need for it."