"By your actions, you've proven to me you are a danger to society," said Monmouth County Superior Court Judge Anthony J. Mellaci Jr., during the sentencing of Darnell Stovall, 24, of Lakewood.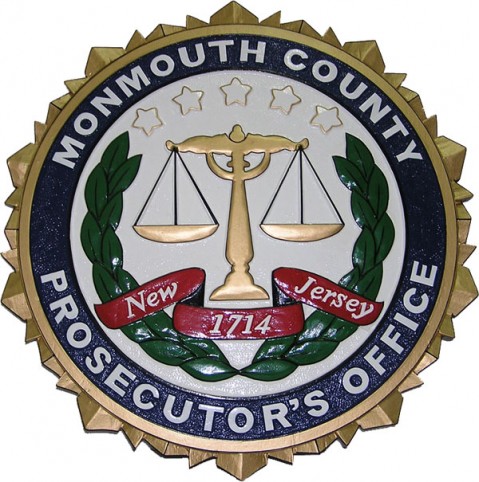 On December 14, 2006, Stovall and two other men planned on stealing a pound of marijuana they thought Keith Mason, 28, of Long Branch, had in his Second Avenue apartment. When Stovall, Paul Lewis (of Long Branch) and Qumere McClendon attempted to commit the robbery, Mason attempted to fight back and lunged after the men.
McClendon was holding a gun and ended up shooting Mason in the chest. As he lay on the floor dying, his nearly two-year-old son kept trying to wake him up.
On Friday, August 12, Mellaci sentenced Stovall to 22 years in state prison; he must serve at least 18 years and 8 months before he is eligible for parole. Stovall has received credit for more than four and a half years of time already spent behind bars.
Stovall first entered a guilty plea in 2009, but that was vacated after he refused to cooperate with police. Assistant Monmouth County Prosecutor Jacquelynn Seely told Mellaci that she and law enforcement officers had tried to speak with Stovall but. "He did nothing but play games."
According to Seely, when Stovall was cooperating he had admitted he was a member of the 9 Trey set of the Bloods, a vicious street gang. Reports also show he bragged about how he planned to run the streets after his release from jail.
"There's one person Darnell Stovall cares about and that's Darnell Stovall," said Seely.
Stovall sent letters to co-defendant Lewis after his plea was vacated. He was trying to convince Lewis to back out of the terms of his own plea agreement. Seely stated that in one letter, Stovall told Lewis that if he testified against McClendon, there would be "another Lakewood window" which is a Bloods term for murder.
However, Lewis did testify against McClendon, who was convicted for of aggravated manslaughter and felony murder. Stovall was indicted for witness tampering, a charge that was later dismissed, with Lewis' approval.
In May 2011, Stovall pleaded guilty for the second time in the Mason murder. On Friday, before Mellaci sentenced him, Stovall apologized to the Mason family, who were in the courtroom. He said that he understood the prosecutor was doing her job, but "most of the things she's saying is lies."
Stovall said that he never admitted that he was a member of the violent Bloods, and he didn't get in much trouble as a child. He told Mellaci to check his juvenile record (his first arrest came at age 11) and to check with his mother.
In a letter to Mellaci, Stovall's mother stated that she was a single parent and her son seemed to want a family, but got involved with gangs and the wrong crowd.
"We all weren't dealt the same cards in life. But ultimately comes down to individual responsibility," said Mellaci. The judge then told Stovall he was just as responsible for the murder as the triggerman, McClendon. "By your actions, you've proven to me you are a danger to society."
Lewis will be in front of the judge later this month to receive his sentence.