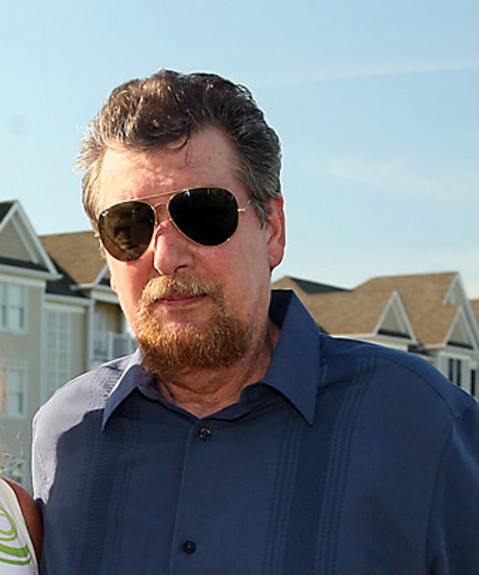 Jeffrey Keith Booth – 65
Jeffrey Keith Booth passed away suddenly on Saturday, February 4, 2012, in Vermont. He was 65.
Jeff was born in Long Branch in 1946. He attended Gregory School and then Church Street School before moving to California with his family.
He served in the Vietnam War and after leaving the Army became employed at Seals Eastern in Red Bank. After working for a few years, he taught himself Hebrew, took a leave of absence, and moved to Israel, where he lived on a Kibbutz for two years. He returned home after a bomb blew up and he had to have a piece of shrapnel removed from his chest. He kept the shrapnel as a souvenir.
Upon returning from Israel he began working again at Seals Eastern, where he remained until two years ago. After retirement he moved with his wife of 17 years, Eileen, to Wells, Vermont where they purchased a home outside Killington. He passed away there peacefully in his home on Saturday.
Jeff is remembered by his friends as an avid motorcycle enthusiast. He also loved to collect antique guns and had amassed quite a collection.
Jeff is survived by his wife Eileen; brothers Michael and Thomas of Long Branch; sister and brother-in-law, Patricia and Walter O'Neill of Oceanport; Uncle Peter Jarvis of Tinton Falls; Uncle John Jarvis of Wanamassa; nieces and nephews Shaun, Paul, Charlie, David and Dactillia Booth, Shay O'Neill, and Rachel and Matt Ross; great niece and nephew Alexa and Alec Booth.
Jeff was the son of Helen and Thomas Booth, both passed. His grandparents were Amelia and Peter Jarvis and Thomas and Rose Booth.
Jeff is being cremated in Vermont. There will be a service held in Long Branch on Feb 29 6pm, led by Pastor Caroline Bennett at the McLaughlin Pentecostal Church on CP Williams Pl. (Off of Liberty Street).