Funeral Information
Home: Long Branch, NJ
Date of Death: April 15, 2012
Birthdate: March 17, 1935
Age: 77
Funeral Service: Friday, April 20, 2012
10:30 AM St. Michael's RC Church, Long Branch, NJ
Visitation: Wednesday, April 18, 2012 2
-4 & 7-9pm at Woolley Funeral Home, Long Branch, NJ; Thursday, April 19,
2012 2 -4 & 7-9pm at Woolley Funeral Home, Long Branch, NJ
Interment: Woodbine Mausoleum,
Oceanport, NJ
Biography
John A. Brockriede, Sr. 77,
of Long Branch, passed away peacefully Sunday, April 15, 2012 at his home
surrounded by his family. Mr. Brockriede started in business at 19 years old by
starting Johnny's Esso on Third and Morris Avenue, Long Branch, which later
became Johnny's Exxon, which he operated for 32 years. In the early 1960's John
and his partners began purchasing and developing numerous apartment complexes
in Long Branch.
During the 1970's John began to purchase and operate Hardee's Restaurants
throughout the State of New Jersey, which later became Kentucky Fried Chicken
Franchisees. During those years John also became a partner in Finn Buick, which
is now Circle Infinity, West Long Branch.
Mr. Brockriede also has over thirty five years of banking experience, having
been one of the founders of Jersey Shore Bank, Long Branch. He also served as a
director of Jersey Shore Bank and its successor banks, National State Bank and
Constellation Bancorp. In 1998 Mr. Brockriede became a founding member of
Monmouth Community Bank, Long Branch, where he served as Vice-Chairman of the
Board of Directors, which later became Central Jersey Bank in 2010, where he
remained on the Advisory Board of the bank.
Mr. Brockriede has served the City of Long Branch for many years on both the
Planning Board and the Zoning Board of Adjustment. He served as a
Commissioner on the Long Branch Sewer Authority. He was a Trustee of Monmouth
Medical Center and the hospital's Health Care Foundation.
He was a member of the Board of Directors of Juvenile Diabetes Research
Foundation, Central Jersey Chapter, Shrewsbury. John served as a Trustee of the
VNA Central New Jersey Chapter, Red Bank.
He was a member since 1974 and served as president from 2000-2002 of Deal Golf
and Country Club.
John was an avid golfer and enjoyed many good times at the golf club with his
family and friends.
He was the recipient of numerous community service awards from organizations
such as, Monmouth Medical Center, Monmouth University, Congregation Brothers of
Israel, Long Branch Chamber of Commerce and the Amerigo Vespucci Society.
Mr. Brockriede was a long time communicant and head of the building committee
at St. Michael's RC Church, Long Branch.
John was a lifelong resident of Long Branch and dedicated his adult life to
giving back to the City and the Community that gave so much to him in return.
Surviving is his wife of nearly 50 years, Linda; two sons and daughters-in-law,
John, Jr. and Kenna Brockriede and Mark and Sherene Brockriede, West Long
Branch; a daughter, Carol Brockriede, West Long Branch; a sister and
brother-in-law Lois and Fritz Lange, Long Branch; and his grandchildren,
Hunter, Raven, John, III, Austin, Greyson, Gianna, Nicholas, Isabella and
Jordanna.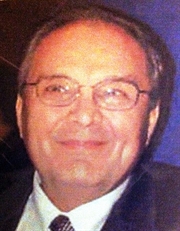 Visitation will be Wednesday, April 18th and Thursday, April 19th, 2 to 4 and 7
to 9 PM, at the Woolley Funeral Home, 10 Morrell Street, Long Branch. Mass of
Christian Burial will be celebrated Friday, April 20th at 10:30 AM at St.
Michael's RC Church, Long Branch. Entombment will follow at Woodbine Mausoleum,
Oceanport. Donations to honor Mr. Brockriede may be made to JDRF, www.jdrf.org, 740 Broad
Street, Suite 4, Shrewsbury, NJ 07702, Autism Speaks, at www.autismspeaks.org, 1060
State Road, 2nd Floor, Princeton, NJ 08540 or the VNA Central Jersey Hospice,
141 Bodman Place, Red Bank, NJ 07701 You may light a candle of condolence by
visiting www.woolleyfh.com.