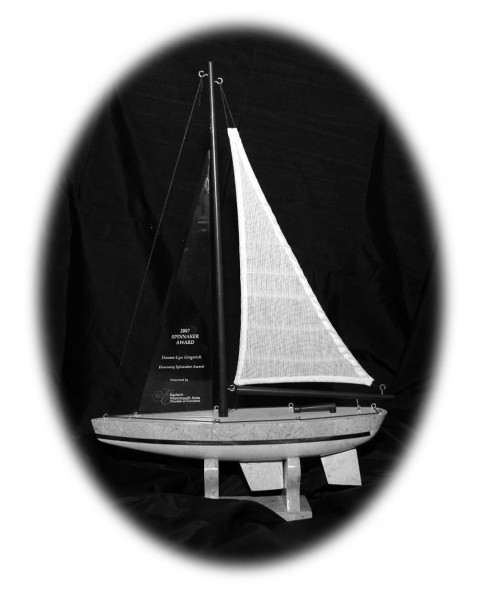 If you've attended the Spinnaker Dinner you know what an honor it is to receive this prestigious award and what a great evening it is for the honoree and his or her family and friends.
We're asking you, our members, to help us select our honorees by nominating those businesses or individuals whom you feel are deserving of this year's Spinnaker Award. All it requrires is a brief summary of your nominee's accomplishments.  To nominate your choice, just submit via e-mail a brief summary of the accomplishments, awards or achievements that you feel qualify your nominee for this special recognition.
You are welcome to nominate in as many – or as few – categories as you like but please do not nominate an individual or business who has already received the award.
THE CATEGORIES INCLUDE: Volunteer of the YearAbove and beyond service and dedication by an individual who provides exemplary service to the community.
Public Service AwardAn individual who is a source of pride to the citizens he/she serves and is consistent with the high principles of the chamber for all who hold public charge. Community Service AwardFor a business with fewer than 50 employees which has shown a dedication to the good of the eastern Monmouth community by leadership and spirit in support of our quality of life. Corporate Business AwardFor a business with 50 or more employees.  Beginning with the CEO, a business whose culture motivates employees to be personally involved as "good Samaritans" in helping people in need and making the eastern Monmouth area a better place to live. Non-Profit Organization of the YearTo honor an organization that provides quality and consistent programs and/or services to the community.
Arts and Culture AwardIn recognition of those individuals and organizations who support and cultivate an appreciation of the Arts in our community.
Send your nomination no later than July 12, 2012 via e-mail to  Lynda@emacc.org