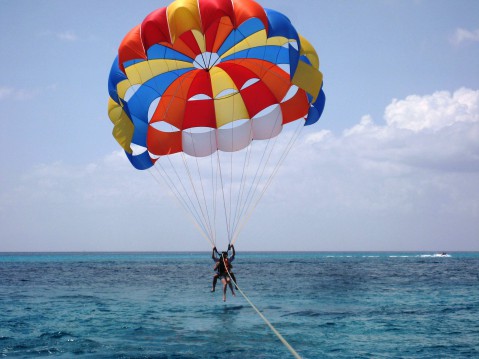 Date of Proposal:December 3, 2012
Proposal Number:PRN 2012-176
Proposal Summary:
The New Jersey Boat Regulation Commission, acting in consultation with the Marine Services Bureau of the State Police, has determined that several amendments are required to improve the safety of parasailing operations for all operators and the public. Among the proposed amendments is one that clarifies that parasail operations shall not be
intentionally conducted within 600 feet of other vessels, and that other vessels shall not deliberately approach parasail vessels within 600 feet. Another proposed amendment requires that, in addition to VHF radio, which is currently required on all parasailing vessels, operators also have equipment capable of monitoring local weather channels and Channel 16 simultaneously. Channel 16 is a hailing and distress channel that is monitored 24-hours-a-day, seven days a week, by the U.S. Coast Guard and the State Police. Another proposed amendment requires the parasail operator to inspect the towline, winch and other parasail equipment daily, and to trim two feet from the end of the towline that connects the parasail rider to the vessel as needed, but at least every seven days or 400 flights, whichever occurs first.
Summary of Proposal:
A complete summary of the proposed parasailing safety amendments is posted on the Department of Law and Public Safety Web site at: www.njsp.org/news/ruleproposals.html
Public Comment:
Public comment on these proposed amendments will be accepted until March 7, 2013.
Please direct all comments to:
Edward J. Harrison, Acting Chair
Boat Regulation Commission
c/o Marine Services Bureau
Division of State Police
P.O. Box 6078
West Trenton, NJ 08628-0068