News vans were all over the area during Thursday's storm anticipating high tides and flooding in the already Sandy-ravaged shore towns. You could turn on the news or take a drive around and you couldn't miss one. News crews were even on Broadway, Long Branch interviewing people about the weather.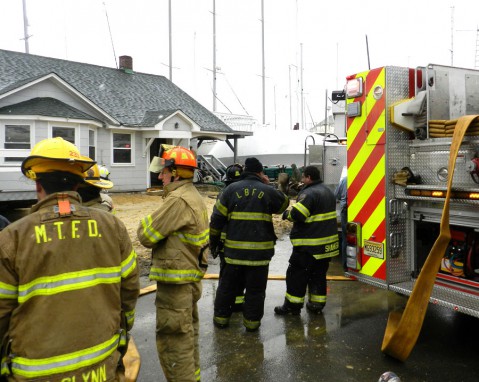 News vans were still cruising around Sea Bright when a call came in about the second fire of the day.
At around noon a fire had broken out in a small bungalow in Carriage House Marina, at 1202 Ocean Avenue. Firefighters had the fire under control in a short while and no one was harmed, but the house did suffer some damage.
The fire was believed to have been an electrical fire since work had been done on the house about a week prior, according to owner Lance Cunningham.
Earlier on Thursday morning at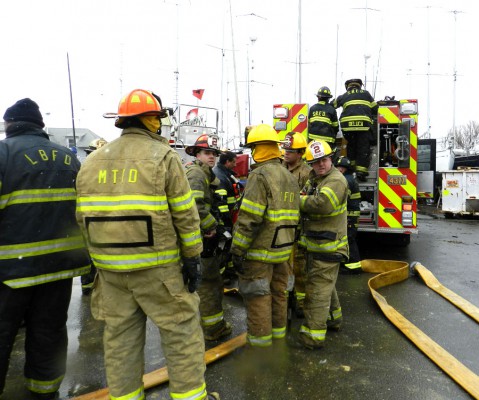 about 1:30 a.m., there was another blaze at a vacant warehouse at 6 River Street. That fire was said to be started by a power line downed by strong, winds.
The structure has already been slated for demolition.
Firemen from surrounding towns, such as Long Branch, Monmouth Beach, Middletown, Holmdel, Rumson and Fair Haven were on hand to help Sea Bright firemen with the fire.
Monmouth County Police, Fire and EMS did a great job keeping everyone updated on their Facebook page.