The Silver Anniversary Expo of the Greater Ocean Township Chamber of Commerce's (GOTCC) held recently at Jumping Brook Country Club was a great success. The 35,000 square feet of exhibitor space sold out and traffic flowed from early in the evening right on through to the final minutes.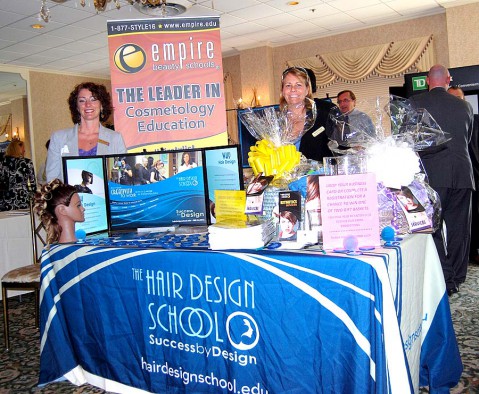 The B2B (business to business) and B2C (business to consumer) event was free to attend and offered many tantalizing facets, including networking with hundreds of people, culinary sampling of the sweet and savory kind, sampling of locally made wine, chair massages, $6,000 in door prizes including a $2500 on-air advertising package with 95.9 The WRAT and $2,500 online advertising package with 94.3 The Point, a free Facebook for Business seminar and free on-site private business counseling by S.C.O.R.E.
"In addition to the size of Expo, one of the major draws of the event is the location. It is both conveniently located within minutes of 6 major highways and the window lined ballrooms overlook the Jumping Brook Golf Course making it both bright and picturesque," stated Expo Chair/GOTCC Secretary Kim Rise Somerville of Two River Community Bank. "We again were the largest Expo of its kind in Monmouth County," she added. Both exhibitors and guests come from as far as Denville, Barnegat and Bridgewater to do business with businesses and consumers in this area.

Those interested in sponsoring or exhibiting next year can mark their calendars – the GOTCC's 26th annual event next year will be held on Wednesday, May 14th, again at Jumping Brook Country Club.
Expo's sponsors included event host Greater Media Radio/95.9 The RAT, Ansell, Grimm & Aaron, Foodfit Ultimate Weight Management, Monmouth Medical Center, Gold Coast Cadillac, The Asbury Park Press/NJ Press Media, Clearview Cinema Middlebrook Galleria, The Today Paper, Robert Hazelrigg – The Graphics Guy, The Coaster, TownSquare Media – 94.3 The Point, FASTSIGNS of Ocean, Trinity Worldwide Technologies, JAMM Printing, Two River Community Bank, New Jersey Natural Gas, Central Jersey Bank, Northwestern Mutual, TD Bank, Seaview Orthopaedic & Medical Associates and Super Foodtown of Ocean.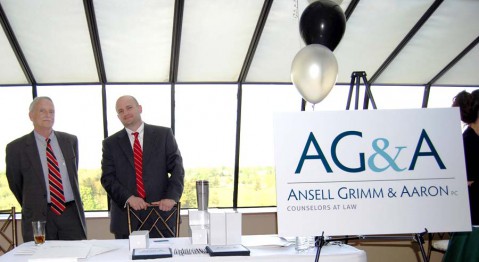 Culinary sampling was done by Babur Garden of Ocean, Buona Sera Palazzo (sister of Red Bank's Buona Sera), Café Christopher/Marcotte Catering of Eatonton, Chef Michael's Café/Catering of Wall, Dove Chocolate Discoveries Independent Dove Chocolatier Julie Cangilosi, Piccola Italia of Ocean, Sweet Surrender Desserts & Specialty Items of Wall and Takara Japanese Steak House of Ocean. Wine tasting was providing by Grape Beginnings Hands-On Winery of Eatontown.
For additional information about the GOTCC and their upcoming events please visit their Website, call or email them at www.gotcc.org, 732.660.1888 or [email protected]