Long Branch – The city was rocked with another homicide on Saturday morning. According to the Monmouth County Prosecutor's Office, which handles major crimes in the county, a fatal shooting occurred at 2:33 a.m. on September 21, at 135 Liberty Street.
Authorities have confirmed that Adrian Anderson, 23, was shot while on the front porch of the private residence. The surrounding streets are Seaview, Ellis and Central avenues, and the home is located very close to Jerry Morgan Park.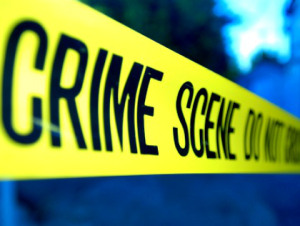 Anderson was pronounced dead at Jersey Shore Medical Center in Neptune, the areas trauma center, at 5:02 a.m., according to Charles Webster, spokesman for the Monmouth County Prosecutor's Office they are conducting the investigation and at this time don't have any suspects.
Police are asking anyone with information on this murder to contact Detective Andrea Tozzi at 800-533-7443 or Long Branch Police Detective Todd Coleman at 732-222-1000. Those wishing to remain nameless or anonymous can call Crime Stoppers at 800-671-4400.
Long Branch, Neptune and Asbury Park have all seen a rise in recent gang related crimes and shootings. The turf wars between these illegal groups are something that the police have been looking into for years. Law enforcement have a difficult time investigating these crimes as some shooting are results of gang against rival gang, or someone in a gang has turned on his former members. The hardest is when the shootings are just an initiation for someone to join the gang.
Community members need to be a big part of the law enforcement investigation, and that is why they need your help in solving this murder.
Police have not released the type of weapon used or where on the body Anderson was shot or how many time he was shot.