Township of Ocean – Police have stated that two township residents have been arrested and charged on possession of heroin following and incident on January 17, at Seaview Mall.
In a prepared statement issued by Detective Sergeant Thomas Burke, it stated that Detective Michael Melody and Detective Jesse Orbach observed a suspicious vehicle, a red GMC Jimmy, loitering behind the retail stores on Rt. 66 in the Seaview Mall on January 17, 2014 at 8:20 p.m.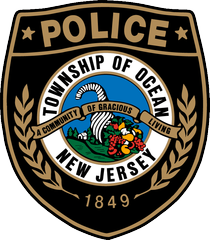 Detectives later observed the same vehicle being operated erratically throughout the mall. The officers initiated a motor vehicle stop. The state went on to say that upon further investigation, the occupants of the vehicle; James N. Liu, 20, and James Kirkland, 26, were placed under arrest on heroin and drug paraphernalia charges.
Kirkland was also arrested for obstruction at this time. Detective Jeffery Malone, Ocean Township PD and Tinton Falls K-9 Units also assisted in the investigation. Liu and Kirkland were transported to the Ocean Township Police headquarters for booking.
Liu was charged with possession of heroin, possession of drug paraphernalia, wandering for the purpose of obtaining a controlled dangerous substance, and being under the influence of a controlled dangerous substance. He was also issued a motor vehicle summonses for careless driving and possession of a controlled dangerous substance in a motor vehicle.
Kirkland was charged with possession of heroin, possession of Suboxone – prescription legend drug –without a valid prescription, and obstructing the administration of law.
Both accused were processed and released on a complaint summons pending a future court date. No photos were provided by the Township of Ocean Police.