The Township of Ocean Police Department is accepting resumes for the position of Police Officer. The requirements are as follows:
• Applicant must be between 18 to 35 years of age
• Possess an Associates degree from an accredited college or university in a field of study related to law enforcement or shall have been honorably discharged from active duty from a branch of the United States Military Service and possess a high school diploma or equivalency certificate.
• Applicant must be able to pass written and/or oral examinations and one or more oral interviews.
• Be a resident of NJ.
• Possess a valid NJ Drivers License.
• Be a United States citizen.
• Serve one year probationary period.
• Finalists must undergo a background investigation, medical examination and psychological examination.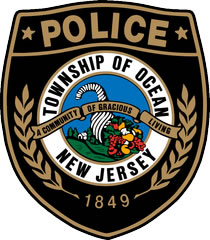 The candidate must also have successfully passed the written and physical examinations administered by the Monmouth County Police Chief's Association OR completed a PTC approved police training course OR an academy substantially equivalent to the requirements required for certification by the police training commission OR enrolled or has successfully completed a police training course through a PTC approved alternate route program.
Interested candidates should send their resume to the Office of Chief of Police, 399 Monmouth Road, Oakhurst, NJ 07755 or via email at policeapplicant@oceantwp.org. No phone calls.
Competitive Salary and Benefits package.
The Township of Ocean is an Equal Opportunity Employer
Resumes will be accepted until April 30, 2014 @ 4 PM
Address/Location
Township of Ocean Police Department
399 Monmouth Rd
Oakhurst, NJ 07755
Contact
Emergency: 9-1-1
Non-emergencies: 732-531-1800