Long Branch – Thursday, April 3, 2014 the Long Branch Police Department arrested a 45-year old Long Branch man and his 46-year old girlfriend on various robbery and weapons charges.
In a prepared statement issued on April 7, by Jason Roebuck, Public Safety Director for the City of Long Branch, he identified the male subject as Todd Stathum of 27 Emmons Street. The release went on to say that Stathum was arrested for two counts of robbery by force, possession of a weapon for unlawful purpose, unlawful possession of a weapon, and possession of a weapon by a convicted person.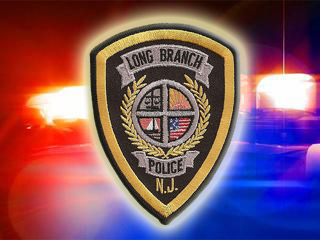 Stathum was arrested after an investigation by the Long Branch Detective Bureau into the armed robbery of two convenience stores. The first was Monmouth Gas Convenience at 105 North Broadway on March 22, 2014 and the second occurred at Lacita Mexican Grocery at 339 Broadway on April 1, 2014. According to court documents, Stathum pointed a weapon at the store clerks and demanded money from the register.
His total bail according to Roebuck was set at $775,000.00 cash. He was transported to the Monmouth County Correctional Institute in Freehold, pending bail.
Police recovered a weapon which was a fake black and silver plastic handgun alleged that was used by Stathum in the robberies. If convicted of these charges, it will be the third offense for Stathum, who is a convicted felon already from an incident dating back to 2005, where the New Jersey State Police charged him with impersonating a police officer after he tried to stop or pass a motorist on the Garden State Parkway in an unmarked police car. Stathum purchased that car legally in an auction from the State Police who sold the car equipped with lights and sirens. Court records also show that Stathum also has prior convictions for drugs and aggravated assault charges.
New Jersey is one of the states that have a three strike offender law, where the legislation approved mandatory life imprisonment for a person convicted of violent crimes on three or more occasions.
Also arrested on Thursday was Stathum's girlfriend, Maria Ranko-Montosa, who had the same address. Roebuck was reached by phone and stated that she was arrested for conspiracy and robbery. Police are working on the theory that Ranko-Montosa was the getaway driver of the car after Stathum committed the robberies. One report has her bail at $100,000. She is also at the Monmouth County Correctional Institute in Freehold.
One of Stathum's friends stated that they felt sorry for him, as they said in this economy it's hard for normal people to find work, imagine what it's like for a convicted felon? However, that friend said it was no excuse for what he is accused of doing. Stathum did have a job; he was detailing cars in Red Bank.