First Heroin Overdose Reversal Occurs Just Hours After Deployment of Antidote Announced
(FREEHOLD) An Ocean Township woman overdosing on heroin is alive after township police officers administered the newly deployed antidote Naloxone just hours after it was announced the life-saving antidote was being deployed across the county, announced Acting Monmouth County Prosecutor Christopher J. Gramiccioni.
The life-saving incident occurred less than four hours after Monmouth County First Assistant Prosecutor
Marc C. LeMieux was joined by members of the Monmouth County Police Chief's Association to announce the deployment of Naloxone. Ocean Township Police Chief Steven R. Peters was in attendance at the press event on Thursday.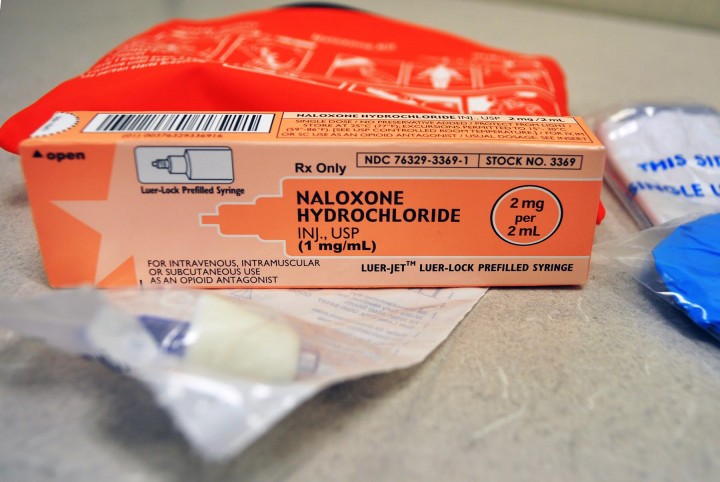 "This is great news. The intention of deploying Naloxone with law enforcement officers is to save lives and that is exactly what is happening," Gramiccioni said.
Ocean Township Police Officers Zachary Rhein and Kevin Redmond responded to a 911 call at 8:09 p.m. Thursday reporting a 44-year-old township was woman was found unconscious and unresponsive in the basement of a township home. The officers arrived on scene to find the overdose victim laying face up with shallow breathing, she appeared blue and was cold to the touch, but had a pulse. Information obtained at the scene led the officers to believe the woman was experiencing a heroin overdose and Naloxone was administered through each nostril but the victim did not respond.
Township Police Officer Randy Slawsky then arrived on scene hooked up an automated external defibrillator (AED) to the overdosing woman to monitor heart beat and other vital signs. A second dose of Naloxone was administered nasally by Officer Redmond with the victim responding and regaining function within two minutes.
Wanamassa First Aid Squad and MonOc paramedics arrived on scene and later transported the woman to Jersey Shore University Medical Center, Neptune Township, for treatment.
"We cannot reiterate enough: The epidemic of prescription opiates and heroin deaths is a staggering statistic that every person has to concern themselves with today. Naloxone is just one step in the right direction. It's not a cure-all, it just buys time to save lives and hopefully to get them treatment. We can only hope with all the available resources this woman will get the treatment she needs," LeMieux said.