Asbury Park – Monday night, around 10:20 p.m., a 24-year old Asbury Park man was approached by two men near the intersection of First and Grand avenues, according to Deputy Police Chief Anthony Salerno.
That resident became a victim of a robbery, when one of the two accused individuals asked the victim for $2. According to Salerno that is when Joe Trevino, 34, of Long Branch, grabbed the money from the victim, whom police have not identified.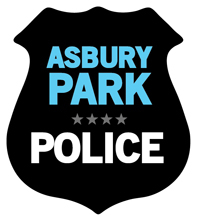 Salerno stated that the victim and Trevino started to wrestle when the other accused man placed something to the head of the victim and said "drop the money". The victim did as instructed and the two robbers took the money and ran off. The victim then called 9-1-1.
Asbury Park Police quickly responded and started searching the area for a description of the two alleged suspects. Officer Frank Sangi located Trevino and placed him under arrest. The second suspect was not found and the investigation is active.
Police charged Trevino with robbery and he was taken to the Monmouth County Correctional Facility in Freehold in lieu of his $150,000 bail which has no 10 percent option.