**WANTED FOR MURDER**
The Pennsylvania State Police have obtained an arrest warrant for Eric Matthew Frein, 31, for the murder of PSP Corporal Byron K. Dickson, and the attempted murder of Trooper Alex T. Douglas II.
He is considered armed and dangerous. Anyone who may recognize Frein should call 911 immediately.
Like and share this, and let's help our broth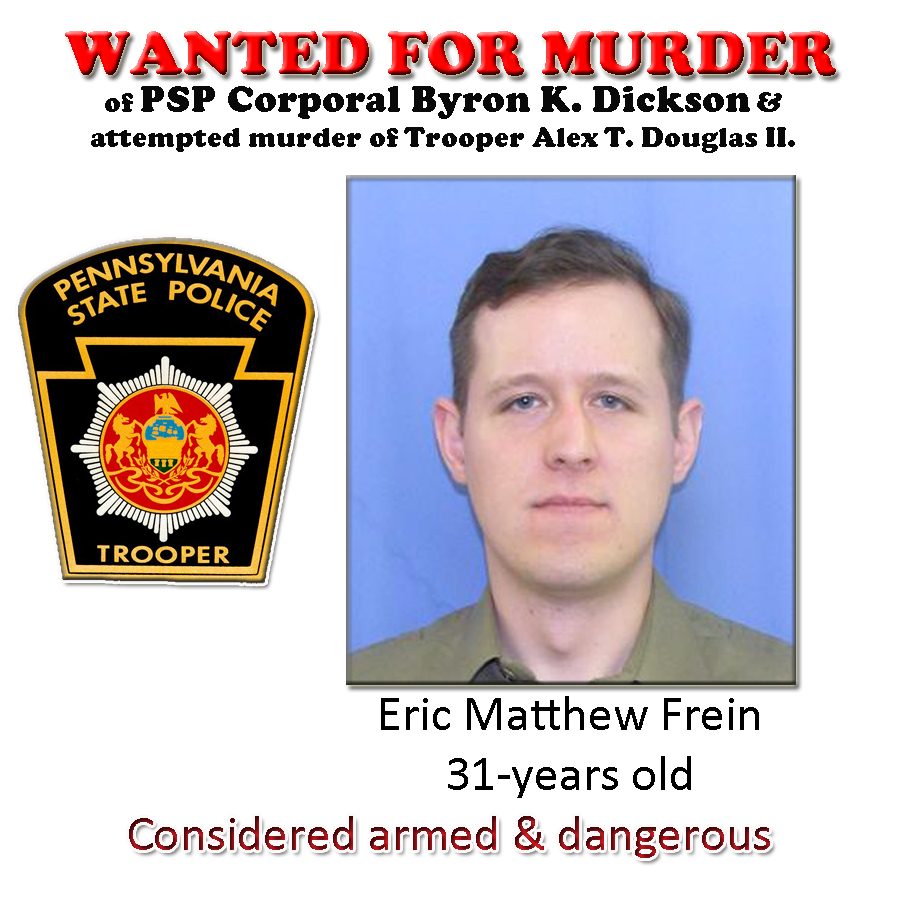 ers and sisters of the PASP bring him to justice.