LINCROFT – The Brookdale Community College Alumni Association is seeking nominations for the 2015 Distinguished Alumni Award, which will be conferred at the college's commencement in May.
The award is presented to Brookdale graduates and attendees whose professional, personal or civic accomplishments have earned them distinction and recognition.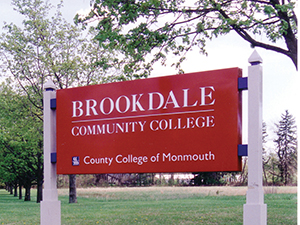 Last year's winners were Brookdale Professor Linda Wang, who was named New Jersey Professor of the Year in 2013, and Keyport-based chef Andrew Araneo, a James Beard Award semifinalist.
All residents are encouraged to nominate a candidate they believe to be worthy of recognition. Nomination forms are available at www.brookdalecc.edu/alumni. The deadline for nominations is Friday, Dec. 12.
The alumni association is also seeking nominees for honorary Brookdale degrees, which would be conferred during the 2015 May commencement ceremony.
Brookdale students, alumni, current and former employees and board members are encouraged to nominate qualified candidates by Dec. 12. For more information visit www.brookdalecc.edu/alumni or call Timothy Zeiss at 732-224-2887.