Little Silver — Two favorite local businesses, Sickles Market and Excel Travel, will join together to hold the second annual Monmouth County Vacation Expo at Sickles Market, One Harrison Avenue, Little Silver, Sunday, February 8 from 11 a.m.-3 p.m.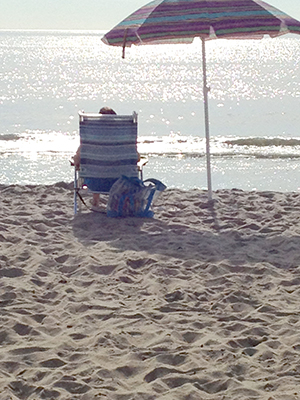 This informative and fun event will be held in Sickles' beautiful greenhouse filled with exotic plants, colorful flowers and the sounds of tropical-inspired live music. Many experienced and well-informed tour representatives from the most trusted touring companies offering the best in local and world travel will be present in a single location for your convenience.
Attendees will have the opportunity to personally meet and discuss travel options with travel professionals and gather marketing materials to help them select the best possible options. For example, attendees will be able to explore a trip to the world of Disney on land or by sea, or to plan a honeymoon, family reunion, destination wedding or to book on the spot an indulgent trip with the sole purpose of rest and relaxation.
Most vacations that are booked at the Expo will have added incentives, which mean big savings for the traveler. But attendees are also encouraged to use the Expo as an opportunity to research future travel options with the aide of informative tour guides and marketing materials.
According to Ted Friedl, owner of Excel Travel, tour company representatives are critical resources for creating memorable journeys.
No matter what your idea of a dream vacation is you will find it at the Expo. There will be a huge variety of journeys available with the lowest prices possible (even compared to Expedia, Travelocity, etc.) And any bookings made by Excel Travel will get $100 off (or shipboard credit).
Here is just a sampling of tour representatives who will be present: Destinations of Distinction –  Emirates Airlines – Globus – Hurtigruten – Micato Safaris – Ocean Place Resort and Spa – Palace Resorts – Pier Village – Sceptre Tours – Uniworld
For more information visit the website njvacationexpo.com.