Long Branch – Police have identified the man who died as a result of injuries he suffered following an early morning accident of March 26.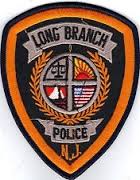 Favio Alfaro of 2nd Avenue in Long Branch was the victim who passed away following the 2:00 a.m. carsh on Norwood Ave. According to Long Branch Public Safety Director Jason Roebuck, Alfaro was driving his vehicle in the area of Brighton and Hollywood avenues when it struck a utility pole.
As more details become available we will update the story.