By Coleen Burnett
On a beautiful day that was perfect for reading a good book outdoors, students and staff of the Margaret L. Vetter School in Eatontown came together to dedicate their new Reading Garden on June 17.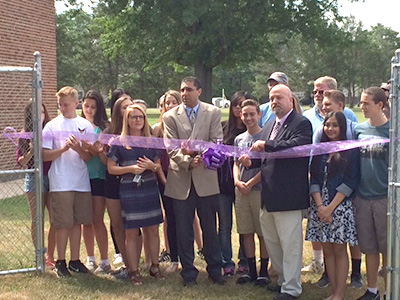 Built with the help of $4,000 received in Eatontown Elks' Beacon Grants (and the sweat equity of the school's National Junior Honor Society), the ceremony drew quite the crowd. Members of the Elks, teachers, administrators, and students were on hand for the short ceremony. The honored guest was Eatontown Mayor Dennis Connelly, who cut the ribbon to officially open the garden.
The project took almost two school years to complete.
Guidance Counselor Ellyn Rosati, an advisor to the Honor Society, told the Link she was proud of the group's role in constructing the garden, which features picnic tables, a free-standing canopied area, and lots of flowers.  Rosati also noted that under the Board of Education's reorganization plans for next year, Vetter School will offer only two grades.
"I am so excited to offer the fifth and sixth graders an outdoor classroom area," she said, "It makes their learning experience so much more exciting."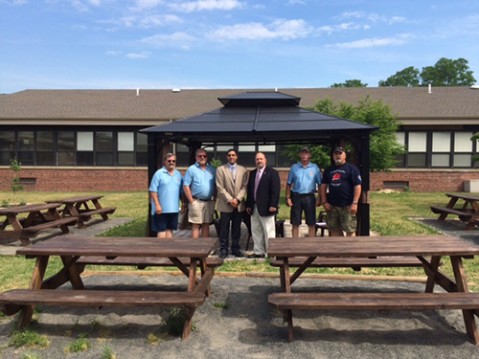 Principal Kevin Iozzi was also very pleased, suggesting the area could be used for all sorts of events, like concerts. "I'm excited about the prospect of what this space will be used for. There's a lot of possibilities. It gives you an area beyond the playground."