Long Branch – On Monday afternoon the area between Seventh Avenue and Ludlow Street was closed with police crime scene tape stretched across the road. Police cars with their emergency lights on filled the street and residents were peeking out their windows and doors.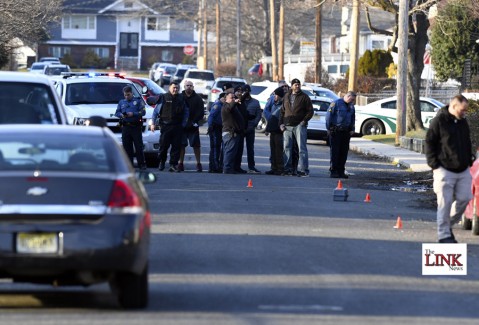 Police started receiving phone calls of gunshots around 3:00 in the afternoon on January 16. Long Branch Police quickly responded and secured the area. It appears that a drive-by shooting occurred and several bullet casings were found on the roadway but as of this time no reported injuries.
Police have not released any details on the vehicle or accused individuals involved in the shooting. Besides witnesses there are several surveillance cameras in the area that might have recorded parts of the shooting.
Friday night in West Long Branch a shooting occurred at the La Quinta hotel on Highway 36 in West Long Branch, not much information is available on this incident. Police are looking into the two shootings to see if they are connected.
This is a developing story and we will update as we get information.