By Neil Schulman
Long Branch — Two people were found dead at an Ocean Boulevard residence.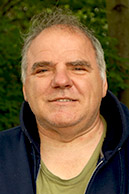 The Long Branch Police Department reported that on Tuesday night, officers responded to a call for service to check the wellbeing of a person at the residence.
Rita Morano, a long-time friend of Scorano, who she sees almost every day, had not heard from him so she got someone to drive past his Ocean Boulevard home early in the morning. Although it was dark outside, all the lights were on, which prompted her to call the Long Branch Police Department to conduct a welfare check.
That's when police discovered two deceased people.
Police said that the two were known to each other, and there is no danger to the community.
Because the investigation involves dead bodies, the Monmouth County Prosecutor's Office is investigating along with the Detective Bureau from the Long Branch Police Department.
While not officially confirmed, multiple sources have told The Link News that one of the individuals is Gerald "Jerry" Scarano, the owner of the residence where police were called.
Scarano, a Realtor, is known around the city. He could often be seen Long Branch Council meetings, discussing ways he thought the city could be made safer, improve its appearance, or advocating that the meetings be televised. He was involved in Asbury Park politics as well.
The Link has also been told that the other deceased person was also residing at the property.
Investigators say they believe the situation is an isolated incident.
"Monmouth County Prosecutor Christopher J. Gramiccioni and Long Branch Police Department Chief Jason Roebuck wanted to ensure residents and others in the area that this is an isolated incident and there is no reason to be alarmed and there is no further threat to the public," said a statement from the Monmouth County Prosecutor's Office.
As of press time, officials had not released any more information.