In Tribute to Timo Scott, and All Victims of COVID 19 – Black Lives Matter! Ocean Life Matters! Love for All Matters!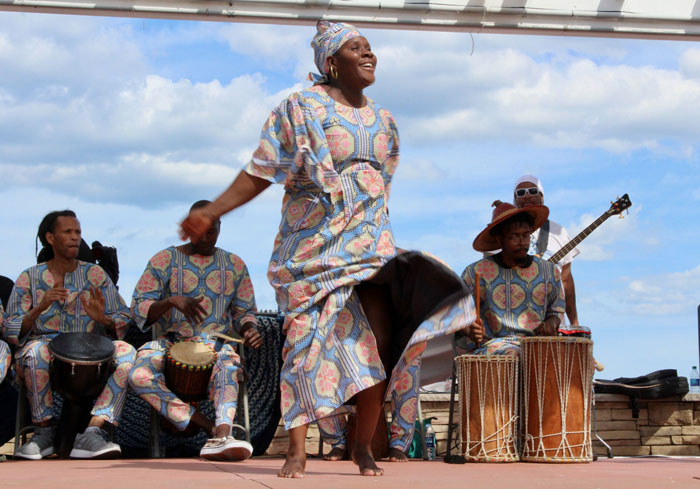 ZEYBRAH is proud to announce the 27th annual Oceans of Rhythm Festival. This year there will be both a virtual and a live component. Both parts of the festival will be livestreamed on Instagram. Social distancing and wearing of masks will be prioritized. The festival is dedicated particularly to Timothy (Timo) Scott of Long Branch, a musician and spoken word artist, who lost his life to COVID19 last March, and in general, to all COVID-19 victims.
Fine Fare Supermarket – This week's Specials!

VIRTUAL AND LIVE
A restricted number of artists, family and participants will gather at Seven President's Park for poetry, spoken word and song. Some of Timo's poems will be read, along with other timely poems and spoken word, featuring the talents of poet/writer Tyrone Laws of Belmar, actress Lorraine Stone of Eatontown, the assistant Artistic Director of Dunbar Repertory Company, Mark Henderson, of Eatontown. John Shambhu Eustor will serenade us with his singing bowls, followed by Loranah Phipps, renown vocalist, formerly of Asbury Park. Senegalese artists, Lamine Thiam, Aida Faty, Ngor Jallow, from Yakar Roots and Rhythms will perform African Dance and lead a dance workshop. Social distancing and wearing of masks will be stressed. Guests are encouraged to bring their own food! There will be a meditation at the ocean. There will be two sets: to accommodate a smaller group at each set. 12:00 to 1:00 break for cleaning; 1:30 to 2:30.
Norah's Irie Jamaican Restaurant (530 Springdale Ave, Long Branch) will host the after-the-park dinner. Guests can dine outside (a few inside) and will be serenaded with music and sound provided by Royal Blend Productions, reflecting the varied music of the many bands that Timo played with: Grupo Iwa Dada, Reggae Plus, Tambou Yambou and more. Musicians, some from the above groups, will perform live: Marco Fuchs, Wink Hudson, Basha Alade and Yakar. Again, due to COVID-19 and numbers restrictions, reservations are strongly encouraged.
For the 27th year, ZEYBRAH (Zest for Youth Brings Rhythm, Arts and Humanities), a non-profit organization, specializing in community cultural activities is producing the festival, in collaboration with the City of Long Branch Office of Community Development and the Long Branch Department of Recreation, with a grant from Monmouth Arts.
Livestreaming on Instagram: Zeybrah.Oceans