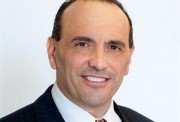 I hope everyone had a great Mother Day Weekend with their families. I have been staying extremely busy and I would like to take some time to share what I have been up to around Monmouth County.
As you may be aware, April 30th was Arbor Day. To celebrate, my fellow Commissioners and I participated in Arbor Day celebrations throughout Monmouth County. We visited numerous school districts to help plant trees donated from the County. This year, I visited with the students of the Woodrow Wilson School in Neptune City. We bussed the students to Memorial Park in Neptune City for our Arbor Day celebration/ceremony, and we planted Swamp White Oak Trees at the park. The students had a great time assisting me with covering the tree with the dirt and learning about the importance of tree to us and our environment.
As the liaison to the Monmouth County Shade Tree Commission, I want to thank the staff for their hard work and dedication, without which Arbor Day would not be possible. I also want to thank them for making our County one of the most beautiful ones in the Country!
I am also happy to say that we are back in person at Brookdale Community College filming our Monmouth in Focus segments. For the May segments, I interviewed Sheriff Shaun Golden about the Monmouth County Sheriff's Office Veterans Service Council, which offers programs and services that assist and benefit our vets and is a great resource.
I also interviewed our Deputy County Administrator, Geoff Perselay about the privatization of the Reclamation Center. This partnership with Waste Management bring many beneficial, both financial and operational, to the residents of Monmouth County. Both these segments are currently being aired on local cable channels, as well as our Facebook and YouTube channels.
On another note, I was able to visit with the Parker Family Health Center, that is one of our vaccination center partners. The purpose of my visit was to see their operation and speak with them about their efforts to assist our residents in getting their vaccine. The clinic is very well organized, and the staff is doing a phenomenal job. I want to thank them for their hard work and dedication to assisting our residents.
Additionally, last week my fellow Commissioners and I held a press conference to discuss COVID-19 vaccine availability and other initiatives.
We were proud to announce that, starting last week, anyone who is at least 18 and lives, works or attends school in Monmouth County can go to the Brookdale Community College for a vaccination without an appointment. At this time, the County is administering the Moderna COVID-19 Vaccine, which is approved for adults ages 18 and over. No one under 18 can be given the Moderna COVID-19 Vaccine.
Monmouth County will also be assisting our beaches and camps with vaccinating their lifeguards, beach staff and summer camp staff, who wish to be vaccinated. We will be putting together a comprehensive plan to get these workers vaccinated before the summer season begins
Lastly, I would also like to remind all seniors and individuals with a disability who have appointments for vaccines can elect to be driven by the Monmouth County Division of Transportation to the vaccination site by calling them at 732-431-6480, option 1. This service is available during normal operating hours of 7:30 a.m. to 4:30 p.m. Monday through Friday.
To schedule an appointment, please visit https://bit.ly/3xmZelt.
As always, it is a pleasure to serve as Commissioner Director.
Sincerely,
Tom Arnone