By Walter J. O'Neill, Jr. & photos

April 9, 2022
Cip Apicelli is in his twelfth season as the head coach of the Ocean Township Spartans baseball team. Last season his team finished 15-9 overall and were 11-3 in the Shore Conference A Central division, which was good enough for second place. "This year we are very young, in fact I have three freshmen starting today," Apicelli said before the start of the game against Holmdel on Saturday morning.
They might be young, but the 2022 squad has started the season with a bang. On April 1, they hosted the Rockets of Raritan beating them 6-1. Three days later they were in Raritan for game two and beat them 7-6 in a tight game A Central action.
Hornets of Holmdel, another A Central team, were the opponents for the third game of the season on Saturday. The first two innings were quiet as neither team really made a threat. Everything changed in the bottom of the third when the Spartans scored three runs.
The fourth inning was scoreless and then in the bottom of the fifth, Ocean added five additional runs taking an 8-0 lead on the Hornets. Holmdel was able to get one run across the plate in the top of the sixth, but Ocean added another three in the bottom to take an 11-1 lead and victory. The seventh inning was not played as the Spartans had a 10-run lead and the mercy rule went into play.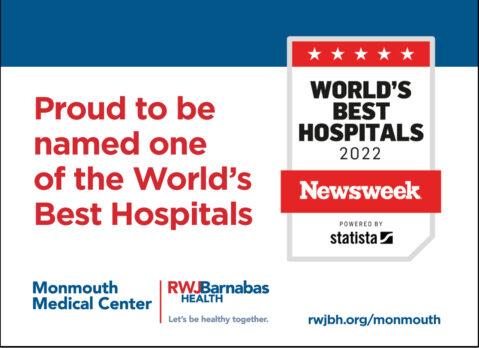 Matt King was the Spartan on the mound who took the victory. He pitched all six innings striking out 12 and only allowed five hits. One of thoe young players who made a big impact was Ben Robinson, a freshman. He went 2-3 at the plate, had three stolen bases, one RBI and smacked a triple.
Also having a good day with the bat was Shane Garret, who was 1-3 with two runs batted in during the third inning. Cord Birzin had two hits and a two run double. Jack Zabarski, Zach Robinson and George Krenkel all had a hit and run batted in during the victory.
Ocean Township Schedule
04-12-22               @Shore Regional              4:00pm
04-13-22               @Holmdel                           3:45pm
04-14-22               Shore                                    4:00pm
04-25-22               Red Bank Catholic            7:00pm (Wanamassa Firemen's Field)
04-26-22               @Red Bank Catholic        3:45pm
04-30-22               Holy Spirit                            2:00pm
05-02-22               @Monmouth Reg            3:45pm
05-04-22               @St. Rose                           4:00pm
05-06-22               St. Rose                                3:45pm
05-09-22               @RFH                                    4:00pm
05-11-22               RFH                                        4:00pm
05-13-22               Red Bank Regional           4:00pm
05-24-22               Keyport                                4:00pm
Please click the photo for the caption