Marie Sirianni, age 90, entered into Eternal Life on Thursday, May 12, 2022 surrounded by her sons. On November 29, 1931, Marie was born in Manhattan and grew up in Bay Ridge, Brooklyn. Marie graduated from Fort Hamilton High School and Business School in 1949. She worked for GMAC, 57th Street, New York. In 1953, Marie married the love of her life, Anthony "Tut" Sirianni and began her life in Long Branch. Together, Marie and Tut owned and operated Sirianni's Friendly Café on Brighton Avenue in the West End section of Long Branch. Along with raising her family and her involvement in the family business, Marie was involved in various civic and religious organizations. These organizations included the Columbietta, of Council 355, the PTA of Holy Trinity School, the New Jersey License Beverage Association, the Saint Peter Apostle Society, the Older & Wiser Club of Saint Michael Parish, the Rosary and Altar Society of Christ the King Parish, The Holy Trinity Senior Citizen Club, the Long Branch Senior Citizen Club, and she volunteered at the Long Branch Senior Center.
Marie was predeceased by her daughter, Mary, her parents, Michael and Madeline DeNapoli, and her husband, Tut Sirianni. Marie is survived by her 4 sons, Msgr. Sam Sirianni, Freehold Township, Michael Sirianni, Long Branch, the Rev. Anthony Sirianni, Edison, and Joseph and his wife, Ann Marie (Sleavin) Sirianni, Elberon; her brother, Joseph DeNapoli, and his wife, Bianca, and her 3 wonderful grandchildren; Andrea Bastone and her husband, Vincenzo, Alexandra Ranieri and her husband, Domenic, and Michael Sirianni, as well as the joy of her later years, her great-grandchildren; Audrey and Domenic Ranieri and Christian Bastone. Marie also leaves behind many nieces, nephews, and cousins to cherish her memory and share the stories of her love and life.
Visitation will be held on Thursday, May 19 from 3-7 pm at the Damiano Funeral Home, 191 Franklin Avenue in Long Branch. A Mass of Christian Burial will be celebrated on Friday, May 20 at 11 am at Star of the Sea Church of Christ the King Parish in Long Branch. Interment will follow at Mt. Carmel Cemetery in West Long Branch. In lieu of flowers, donations may be made to VNA Health Group, 23 Main Street, Suite D1, Holmdel NJ 07733 or St. Helena's Catholic School, 930 Grove Avenue, Edison, NJ 08820. The family invites you to leave a letter of condolence by selecting the Tribute/Guestbook link above.
To send flowers to the family or plant a tree in memory of Marie A. Sirianni, please visit our floral store.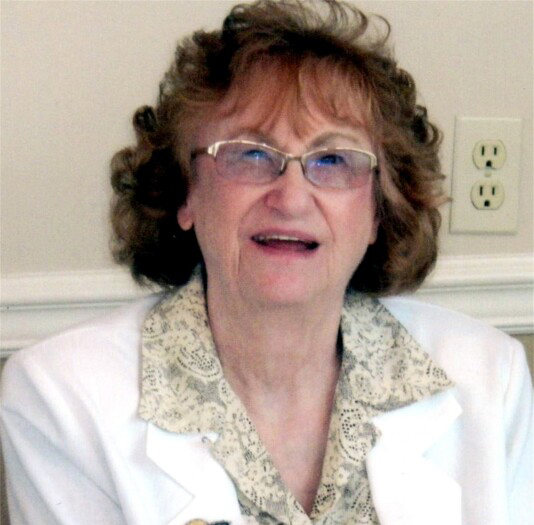 Elizabeth (Betty Lou) Ludlow-Jacoby, age 92 of Long Branch, passed away peacefully at home on May 10, 2022. Betty Lou was born in Red Bank and lived there until 1961 when she married Henry and moved to Long Branch. She was a graduate of Red Bank High School class of 1948.
During her life, she was employed by Prudential Insurance Co. in Newark, Frank Antonides School in West Long Branch, The ARC of Monmouth County and Homestead Pharmacy in Long Branch. She was a lifelong member of The First Baptist Church of Red Bank. She enjoyed volunteering at the First Baptist Church of Red Bank and The ARC of Monmouth County before she became the Manager of The Monarc Thrift Shop in Long Branch.
Betty Lou was an avid antique collector and enjoyed frequenting the Red Bank Antique Center as well as stopping at garage, estate & church sales. She enjoyed league bowling and participated in county and state tournaments until her late 80s.
She was predeceased by her parents Mary Elizabeth & John F Green, her brother Edward H Green and her husband's Henry F Ludlow and Arthur F Jacoby. She is survived by her 2 daughters Alicia Ludlow of Long Branch and Denise Ludlow-Saxon and husband Eric of Wayne and 3 grandchildren Thomas, Daniel & Joanna.
A memorial service will be held on Sunday, May 22, 2022 at 2:00 pm at the First Baptist Church of Red Bank. In lieu of flowers, please feel free to make a donation to the First Baptist Church of Red Bank either by mail 84 Maple Avenue Red Bank, NJ 07701 or www.fbcredbank.com. The family invites you to leave a letter of condolence by selecting the Tribute/Guestbook link above.
To send flowers to the family or plant a tree in memory of Elizabeth Ludlow-Jacoby, please visit our floral store.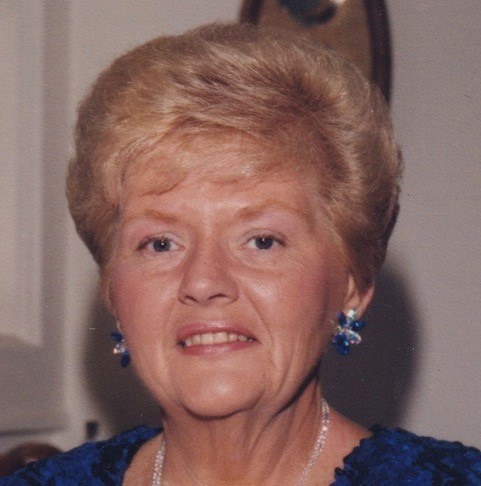 Margaret (Peggy) Ann Reu (nee Donohue) 87, Oakhurst, died peacefully at home on Monday, May 9th surrounded by her children.
She was born in Newark, NJ on August 31, 1934, to the late Thomas and Ruth (Moss) Donohue. Peggy married William C. Reu on October 2, 1954 and moved to the Jersey Shore. Peggy was a communicant of St. Michaels Church in West End. She was also a member of the Oakhurst Fire Co. Ladies Auxiliary and an office manager at Eyes First Vision Center in Sea Girt. After suffering a stroke in 2003, Peggy did not let her disabilities get the best of her, and she lived her life to the fullest possible extent. She was a strong determined woman who did things on her own terms.
She was predeceased by her devoted husband William C. Reu and her brother Mark Donohue. Surviving are her daughter Patricia A. Reu and son and wife Thomas C. And Catherine E. Reu; her grandchildren: Scott and wife Fallon, Shawn and wife Morgan, Stephen and fiancée Sydney Samuel and Spencer; 1 great grandchild, Quinn, and well as her beloved grandpup Mac.
Visitation will be Monday, May 16th, from 3 pm until the time of the service at 6:30 pm at the Woolley-Boglioli Funeral Home, 10 Morrell St, Long Branch. Interment will be private.
In lieu of flowers, donations to Visiting Nurse Association Health Group Hospice, 23 Main St Holmdel NJ, 07733, would be appreciated.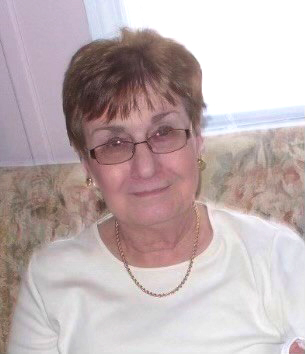 Patricia (Riley) Faillaci passed away on Sunday, May 8th at Jersey Shore Medical Center.  Born in Long Branch on January 8th, 1944, Patricia was a lifelong resident of the area, moving to the Wanamassa section of Ocean Township in 1974.
Patricia was a proud graduate of Long Branch High School Class of 1962 and William Paterson University, where she earned her Degree in Education and English.  Following graduation, Patricia accepted a job teaching for the Ocean Township Board of Education, where she would spend her entire 34 year career as a Middle School Teacher at the Ocean Intermediate School.
Patricia was an avid reader, a passion she shared with her father.  She would always have a book she was in the process of finishing.  She could be found in the summer at the North Bath Avenue Beach reading an Agatha Christie or any other mystery novel.  Patricia also looked forward to her monthly Atlantic City trips with her husband.  From the Claridge, to Ballys, and, finally, the Golden Nugget, Patricia could be found at a variety of slot machines. There was never a time where Patricia went to AC where she did not return with some story of hitting a jackpot right on her way out for the day. Patricia was also known for her signature dish in the kitchen.  For every holiday and family gathering, you could count on "Aunt Pat" bringing her deviled eggs, in her trademark Waterford Crystal dish.
Patricia was predeceased by her parents John and Theresa Riley; her father and mother-in-law Sam and Anne Faillaci; her sister-in-law Marilyn Riley; and her brother-in-law Carmen Faillaci.
She is survived by her husband of 54 years Thomas Faillaci; her brothers and sister-in-law John and Debra Riley, and Frank Riley; her nieces and nephews Alexandra Riley, Victoria and Ryan Allison, Frank and Allison Riley, and her nephew and Godson Chris Riley.  She is also survived by her great niece and nephew who she spoiled from the day they were both born, Samantha and Frankie Riley.
In accordance with Patricia's wishes there will be no public funeral services. She will be interred at Mt. Carmel Cemetery, West Long Branch. In lieu of traditional remembrances, donations to the Wanamassa First Aid Squad by visiting; www.wanamassafirstaid.org/donate.html.
To share a favorite memory or send a message of condolence please visit Patricia's page of tributes at www.woolleyboglioli.com.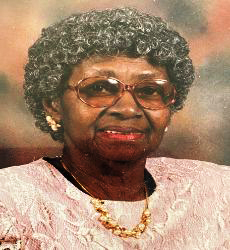 Mildred Evelyn Price, 104 of Long Branch,  passed away peacefully at home on Monday April 11, 2022. Mildred was born October 14, 1917 in Saint Ann, Trinidad and Tobago to her beloved parents Christopher and Lila Critchlow.
Educated in Trinidad, Mildred went on to become a seamstress for 40 years. Mildred owned and operated a little shop in the central market in Trinidad. She also lived in Texas and worked as a nanny, nurses aide and kitchen helper in local restaurants. She visited Harlem, NY before coming to New Jersey in 1982. She continued working as a nurses aide into her 70's retiring in 1990.
Mildred also was a woman of faith. She was a faithful member of St. John Baptist Church in Trinidad where she sung in the choir before moving to St. Croix, West Indies in 1976. She met and married James Alfred Price. They were married for 52 years and to their union they had 14 children.
Mildred had a modest life and loved her family endlessly. She was a world traveler, traveling to Belgium and cruising around the Caribbean with her granddaughter.
She leaves to cherish her memory a devoted daughter Heather Price and a host of family and friends.
Sleep mama you deserve your rest.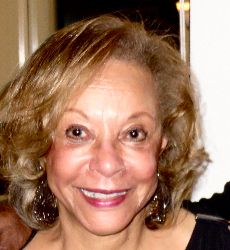 Yvonne Lynette Jackson was born on May 15, 1940 in Manhattan to Lolita and John Jackson on May 15, 1940, and departed her earthly life on May 5, 2022, in Neptune, NJ.
Yvonne moved with her mother at the age of five to Long Branch where she attended public schools graduating from Long Branch High School in 1958. She graduated from Brookdale Community College with an Associate Degree in Business Management and went on to receive a Bachelor's Degree in Business Management from Monmouth University.
In 1958 Yvonne married Wilbert Russell. Out of their union of 23 years, they had 3 children (Steven, and twins Todd and Tanya). In 2007 she married her husband of 15 years, Robert Mann and they lived in Ocean Township, NJ. She then became a close stepmother to Jordan and Cheryl Mann.
In 1962, Yvonne began her career with the Federal Government at Fort Monmouth as a Computer Programmer and advanced through her computer career to retire after 35 years as a Systems Analyst.
Yvonne was a dedicated community servant. Over the years she served her community in many organizations including The National Association of Negro Business and Professional Women's Club, The MLK Guild of Long Branch, the Ocean Chapter of The National Drifters Inc. and The Links Inc. She also served for many years as a Commissioner for the Long Branch Housing Authority.
Yvonne loved the Lord. She was a dedicated lifelong member and volunteered at St. James Episcopal Church in Long Branch, NJ.
Yvonne was predeceased by her parents Lolita and John Jackson, her son Steven Russell and former husband Wilbert Russell.
She leaves to cherish her memory husband Bob; son Todd Russell (Terry); daughter Tanya Russell- Brown (Douglas); stepdaughters Jordan and Cheryl (Greg) Mann; grandsons Doug Brown Jr. and TJ Russell; granddaughters Briana Brown and Ciara and Celena Russell as well as a host of other relatives and many, many dear friends.
In lieu of flowers donations can be made to the Ocean Chapter of Drifters Inc., P.O. Box 2125, Ocean, NJ 07712
Guido Gomez Roque Sr., 93 of Long Branch, NJ passed away on Friday, April 29, 2022. Guido was born September 27, 1928 in Havana, Cuba and relocated to Long Branch in 1959.
Guido was a Mason by trade and operated his business for many years before retiring. He was a great family man and provider who will truly be missed.
He is predeceased by his beloved wife of 55 years, Maria C. Roque in 2006.
He leaves to cherish his memory 4 sons Arturo Roque Sr., Anselmo Roque Sr., Guido Roque Jr. and Jim Roque; grandchildren Arturo Jr., Yarita (Star), Darnell Guido III, Ayaz, Anselmo Jr. (AJ) and Erica as well as a host of nieces, nephews, great-grandchildren and friends.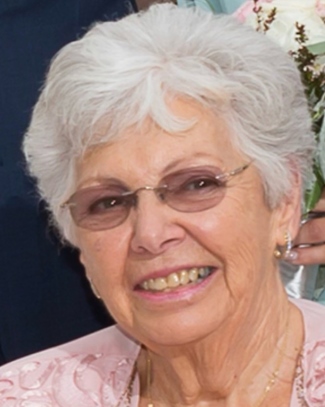 Barbara J. Ahlers, 85, a longtime Eatontown resident, passed away peacefully on May 3, 2022. Barbara was born in Neptune to Harold and Jeannette (Otis) Wagner and grew up in Asbury Park. She was a graduate of Asbury Park High School, Class of 1954.
Barbara was a communicant of St. Dorothea's RC Church in Eatontown. Prior to retirement she was the Director at the Retired Seniors Volunteer Program (RSVP) in Long Branch.
Barbara and her husband George enjoyed traveling and spending time with their grandchildren.
Barbara was predeceased by her parents, sisters; Nancy Heinrich, Irene Wagner and brothers; Harold and George Wagner and in 2014 by her beloved husband of 57 years, George H. Ahlers Sr.
She is survived by her devoted children, George Jr. and his wife Wendy of Factoryville, PA and Susan Halleran and her husband Michael of Eatontown, grandchildren; Sean, Kevin and Heather Halleran and Amy Ahlers and niece, Barbara Heinrich of Wanamassa.
She is buried at Woodbine Cemetery in Oceanport.
In lieu of flowers, the family prefers donations be made in Barbara and George's name to The Leukemia & Lymphoma Society, Northern NJ Chapter, 14 Commerce Dr., Suite 301, Cranford, NJ 07016
Memories and condolences may be shared at www.braunfuneralhome.com.
To send flowers to the family or plant a tree in memory of Barbara J Ahlers, please visit our floral store.
Anna Walsh, 83, a 57 year Eatontown resident, passed away on April 13, 2022 at Monmouth Medical Center in Long Branch. Anna was born in Melun, France to Casimir and Marija (Kirinic) Suton.
She received primary and secondary education in Le Chatelet-en-Brie and Melun, France.
Anna loved movies, cats and her garden.
Anna was a longtime communicant of St. Dorothea's RC Church in Eatontown. She worked as a nanny for several families in France Most recently Anna was employed as a printer operator at Win Cup Manufacturing in Tinton Falls, retiring after 27 years of service..
She is predeceased by her parents and brother Jean Suton.
Anna is survived by Eugene D. Walsh, her beloved husband of 59 years, her brother, Stephan Suton, sisters-in law Albini  and Milka her niece, Sandra and nephew, Richard along with other nieces and nephews in She s also survived by    her sisters-in-law, Jacqueline Lucke_and Patricia Polster_of  Peckville and Clarks Summit PA.
Private services were held followed by entombment at Woodbine Cemetery in Oceanport.  Memories and condolences may be shared at www.Braunfuneralhome.com.
To send flowers to the family or plant a tree in memory of Anna Walsh, please visit our floral store.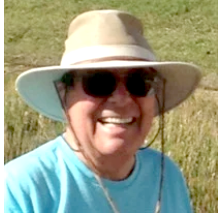 Bruce Hagerman of Ocean,  was a life-long resident of Asbury Park Jersey Shore. He was born in Orange, New Jersey and died of colon cancer on May 13, 2022 at Monmouth Medical Center.
Bruce, a 1961 graduate of Asbury Park High School, started his engineering career at EAI in West Long Branch and then "moved across the street" to Interdata/Perkin-Elmer. Some of the equipment that Bruce worked on for EAI was on display at the Kennedy Space Center. He later worked for AT&T's Consumer Products in Holmdel where he designed hardware and wrote software simulations for what a piece of hardware potentially could or should do. It was in Consumer Products that he helped design, manufacture, and test the first and second generation cordless telephones. Bruce retired from Tyco's Submarine Systems in Eatontown where he worked on simulations for undersea cable equipment.
Bruce was an active person who enjoyed playing softball, bowling, shooting pool, downhill skiing, running, and going to the gym; but, his life-long love was salt and fresh water fishing. He fished the Atlantic, the Pacific, the Gulf, the Great Lakes, the Rio Grande, and many lakes, streams, and reservoirs in the Rockies. He spent many hours on the Deal Esplanade and 8th Avenue jetties, and on the Naples Florida Pier, where he had his record one-day catch of "a pile" of Spanish mackerel.
Bruce was an avid reader and traveler, a great cook and photographer, and could play the trumpet, guitar, and piano. He could build or fix anything. After retirement, Bruce transferred his early hobby of building and flying model airplanes to building and shooting off Rockets with CENJARS. He also spent time "buttering bagels" on Tuesday in the St. Jerome's cafeteria, wintering in Naples, and watching and mentoring his last grandson.
Bruce was predeceased by his parents, Lloyd and Betty Hagerman. He is survived by his wife of over 40 years, Ann Kurec Hagerman, his three children, their spouses, six grandchildren, three God children, and many cousins, close friends, and good neighbors in New Jersey, Florida, and Massachusetts.
Bruce's visitation will be held 4:30-8:00 PM on Tuesday May 17 at Bongarzone Funeral Home, 2400 Shafto Rd, Tinton Falls, NJ. Mass will be offered at 11:00 AM on Wednesday May 18 at Assumption of the Blessed Virgin Mary Ukrainian Catholic Church, 684 Alta Vista Pl, Perth Amboy, NJ. Interment will follow at the Cemetery of the Ukrainian Catholic Church of the Assumption.
The family would like to thank the doctors, nurses, and admin staff at the Vantage Point Infusion Center in West Long Branch who helped Bruce during his chemotherapy treatments and the nurses on Greenwald 5 who eased his journey.
Any donations can be made to St Jude's Children's Hospital at www.stjude.org/donate For online condolences, please visit Bruce's memorial page at www.bongarzonefuneralhome.com
Donald E. Czekanski, 96 of Tinton Falls,  passed away peacefully on April 22.
Donald (Don) was a WWII Veteran and served in the Air Force in the Pacific Theater as a Tail Gunner on B-29's from 1944-45, returning to the states in 1946. A Financial Executive, Don earned bachelors and master's degrees from Penn State University and New York University, respectively, which led to various financial and managerial roles all with AT&T/Bell Laboratories.
In retirement, Don served on the Manchester Township Planning Commission for over twenty years including eight as Chairman. He also was involved in numerous Veteran's projects, served on the Veteran's Committee for over ten years and was one of the leaders who conceptualized, fund-raised, and built the thirty-acre World War II Veterans Memorial Park that opened in Whiting in 2010.
Don led an active life as he enjoyed his family, volunteering, landscaping and gardening, traveling, running, golf, local politics, and rooting for Penn State football and the Pittsburgh Steelers and Pirates.
Born and raised in Mount Pleasant, PA, Don settled in Morristown, NJ where he raised his family. Following retirement, he moved to Leisure Knoll in Manchester Township, NJ spending twenty-seven years before moving to Seabrook Village in 2014.
Don is survived by Jean, his beloved wife of 67 years. Surviving are his son Richard Czekanski and his wife Jeannine, of Naperville, Illinois; his daughter Carol Iannucci and her husband Raymond, of Morris Plains, NJ; and his son John Czekanski and his wife Karen Lowry, of Lantana, FL; five grandchildren, Michael, Stephen, Laura, Jack, and Emma Czekanski; and three great-grandchildren, Easton, Aiden and Claire Czekanski.
A memorial Mass will be held on Saturday, June 11, 2022, at 10:30am at Seabrook Village, 3000 Essex Road, Tinton Falls followed by a reception. Interment will be private at Brigadier General William C. Doyle Memorial Cemetery.
In lieu of flowers, donations can be made to the American Cancer Society.