By Walter J. O'Neill, Jr.
Long Branch – As you drive east on Laird Street entering Pier Village you will be greeted by a full size, colorful sculpture of a leaping dolphin. That dolphin, donated by Robert and Sheila Benrimon, traveled 5,668 miles from Netanya, Israel to Long Branch. The Benrimons, who now live in the city, have just opened Baldy Art Gallery in the newest section of Pier Village with their son Jonathan and daughter Stephanie Rich. Removing his hat to reveal a shiny head Robert laughs, "This is why the art gallery is called Baldy." In case anyone was wondering.
Robert Benrimon is a self-proclaimed philanthropist who owns over a dozen successful businesses. "I was having dinner in New York City with Miriam Feirberg, Mayor of Netanya, who was asking me for a donation. I told her that I had a better idea," said Benrimon.
His idea was to create an art program for underprivileged children of Netanya. In the program they would study dolphins, oceans and keeping the environment clean. "So I donated miniature dolphin sculptures which 8-to-15-year-old students would decorate and then they would be displayed along the oceanfront in Netanya," Benrimon said.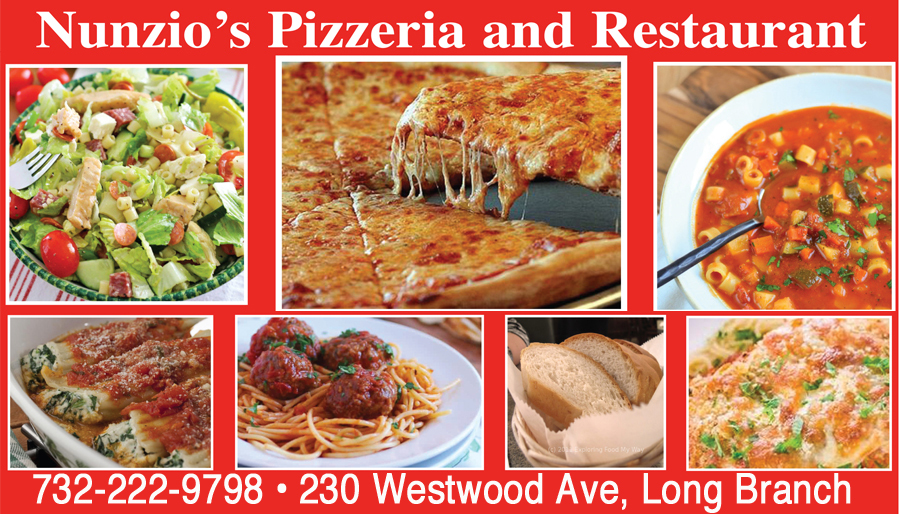 Robert's wife Sheila, who by his own account is the boss of the of the operation, agrees with her husband. "We have been very blessed in our lives. We have so much to offer those who are underprivileged," she said. "And Robert is very good at speaking and relating our plans to people," she added
Robert grew up in Israel in an oceanfront town and was always captivated with the sea. In fact he said he was a "Sea Scout" growing up and now is an avid scuba diver who is fascinated with dolphins. "They are a very unique mammal," he said. "They never eat alone unless they are in captivity and they always travel in pairs. We have so much to learn from them."
After the miniature sculptures were completed, they created a full sized one made out of fiberglass that was decorated by the students and shipped to Long Branch. "The difference between Netanya and Long Branch is they have nine months of summer and we have three here," said Benrimon.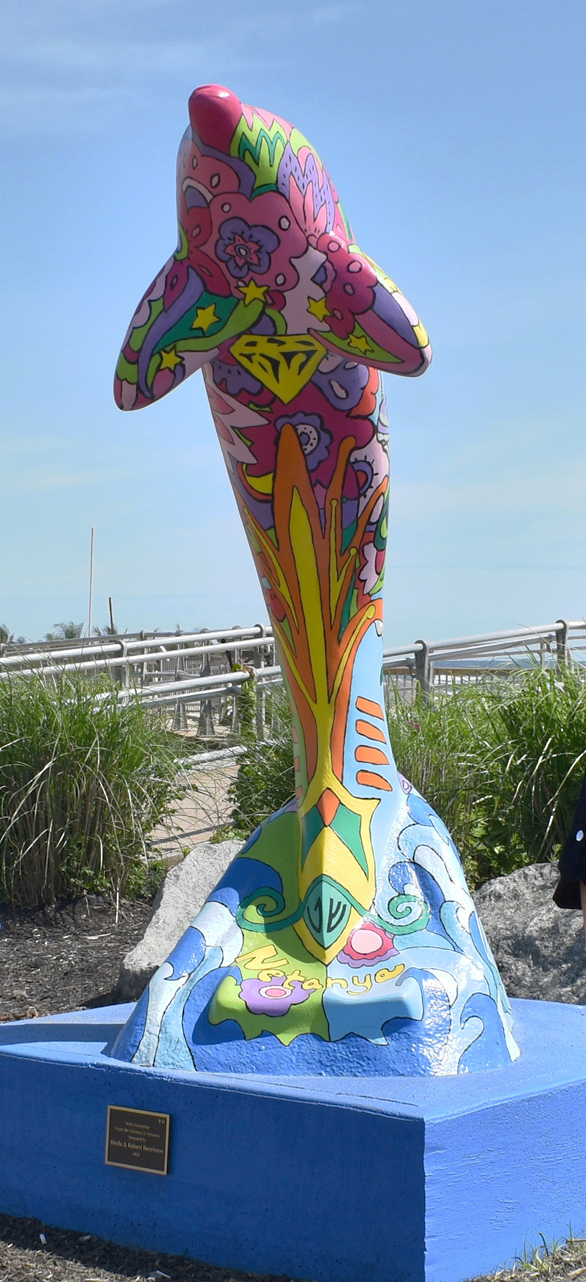 During the ribbon cutting on Tuesday, Benrimon admitted he had a sadden heart. "Today was supposed to be a happy day, however the tragic killing of those 19 students and two staff members in Texas just breaks my heart," he said. He paused for a minute and said he had another idea. "I would like to donate 19 dolphins to the students of Long Branch for those killed in Texas. I would also like to donate two additional ones for the teachers that were murdered. Hopefully the mayor and the superintendent of schools will accept this donation, decorate the dolphins and place them along the oceanfront here in Long Branch in memory of those lost."
The donation he is speaking of is a three-year program/project valued at $50,000. The students first get a miniature sculpture, come up with a design and then continue with their studies of the mammals, oceans, clean environments and assisting the underprivileged.
Benrimon stated that his philanthropic efforts have no limits in regard to religious faith, ethnicity, or location.