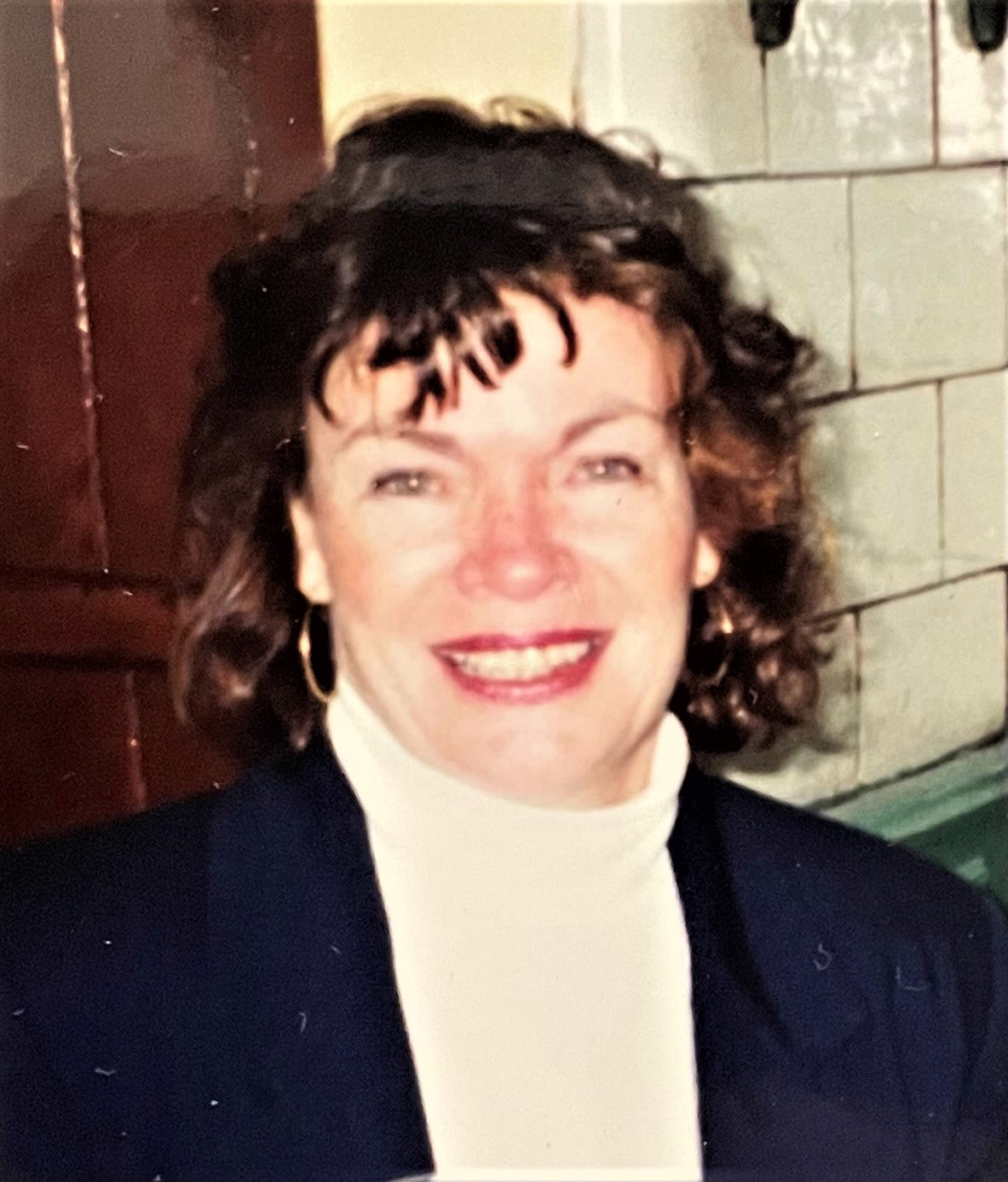 Emily Dowd Tomaine peacefully passed away on Friday, June 17 at her home surrounded by her family. She was 80.
Known to her grandchildren as Mom-Mom, Emily grew up in Long Branch, NJ; the daughter of the late Hector B. Dowd and Bridget F. Darby, both Irish immigrants. Emily helped raise her 2 younger brothers, Charlie and Billy, while her older brothers, James and Hector continued with their schooling after the sudden passing of their beloved father. Emily adored her brothers and was so proud of all their accomplishments. Emily's mother, Bridget opened her home to boarders to help support the family. Salvatore Olivia, one of the boarders, remained with the family for the rest of his life and served as a father figure, mentor and lifelong friend to Emily and her brothers. It was these early experiences that shaped Emily into the strong, loving, caring, nurturing, giving woman she became.
Emily graduated from Red Bank Catholic and soon after met Andrew Tomaine of Long Branch. They married and had three daughters, Marybridget, Kathleen, and Jennifer. Emily was a devoted wife and mother and step-mother to Andrew's three daughters, Andrea, Joanne, and Carol. She loved nothing more than to spend time with family and neighbors in their Oceanport home, hosting all the holiday gatherings for 25 or more with all the trimmings, no details spared. Somehow she made it seem easy. Emily and Andrew remained married and in love until Andrew's death in 2012. She missed him terribly when he passed.
Emily's love for family reached epic heights when her three daughters and her brothers had their children. To say she loved her nieces and nephews and grandchildren would be an understatement. She became the caregiver for all of her grandchildren when their mothers returned to work after maternity leave. She would arrive at 7:30a.m. and make each day a loving adventure for the kids. When her daughters would return at the end of the work day the laundry would be done and folded, the dishes cleaned and put away, and there would be a delicious meal cooking on the stove. All of her grandchildren have precious memories of those days that will stay with them forever.
Emily was a devout Catholic. When not focused on her family, she was a devoted parishioner of Our Lady Star of the Sea Church in Long Branch. Emily worked at the Dallas Apparel Mart, supporting her brothers' clothing markets a few times a year; this was a labor of love. She also helped make ends meet by working as a real estate agent for many years, building a successful career through loyal clientele, word of mouth and repeat customers. She developed a reputation for being scrupulously honest, steering clients away from a house even if it might have meant a larger commission for her.
When Emily became ill, she was cared for in her home for several years by live-in aides. All of the aides and nurses who came in contact with her commented on how peaceful she was, how pleasant, calm, loving, and pure of heart. She would  say, "I am blessed." or, "We are so lucky." In her last days while her daughters, grandchildren, brother Charlie and his wife, Susan, took over that care, the strong love and bonds she had fostered over her lifetime remained.
She is predeceased by her parents; her husband, Andrew "Andy" Tomaine; her infant son, Andrew; and her brothers, James, Hector and William Dowd. Surviving are her children, Marybridget Marra of Oceanport, Kathleen and her husband, T.J. Foderaro, of Fair Haven, and Jennifer Leuin of West Long Branch, and their sisters, Andrea Whitesell, Joanne Valance, and Carol Tomaine; her brother, Charlie Dowd, and his wife, Susan; grandchildren Lauren, Alex, and Brian Marra, Erin and Sarah Bayer, Emma and Griffin Leuin, and Julian, Francis and Faith Foderaro; nieces, Dr. Bridget Dowd Kiernan, daughter Darby and Lady Noelle Dowd Leitch, children, Kathleen, Alexander, and Hector, and nephew Hector Andre Dowd, children Annie and Ava; her loving husband Andy's grandchildren and great-grandchildren, sons-in-law Harvey Leuin, Richard Bayer and Ralph Marra; sister-in-law Hedda Dowd; her loving neighbors and her large beloved family in Ireland.
A Mass of Christian Burial will be offered on Thursday, June 23 at 10 am at Our Lady Star of the Sea, 101 Chelsea Avenue, Long Branch. Burial will follow at Mt. Carmel Cemetery, West Long Branch. In lieu of traditional remembrances, the family asks with gratitude that donations in Emily's name be made to St. Jude Children's Hospital (www.stjude.org) or the Alzheimer's Association (www.alz.org).
For messages of condolence, or to share a favorite memory of Emily, please visit her page of tribute at www.woolleyboglioli.com.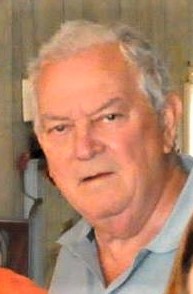 Howard Bernard Haftel, 87 of Lincroft, died on Wednesday, June 15.
He was born, and raised in The Bronx, NY on April 1, 1935 to the late Augusta and Herman Haftel.
Howard graduated from Samuel Gompers High School, and then served his country honorably in the Army during the Korean War. He met the love of his life, Alma, they married in 1959, and moved to Aberdeen in 1963 where they raised their family. He worked for IBM for many years before opening his own business, HH Computers.
Howard enjoyed spending time tending to his vegetable garden, where he grew various vegetables from tomatoes to corn and everything in between. He was known for his good humor and dad jokes, and ability to fix and build all kinds of things. Everyone enjoyed his company, especially when he was cooking. Howard was very caring and always wanted to give a helping hand where it was needed. Most of all, he enjoyed spending time with friends and family.
He is predeceased by his parents, and his brother Alfred Haftel.
Surviving are his loving wife of 63 years, Alma Haftel, his children, Dennis Haftel and partner Kathy Hurley Connolly of Shrewsbury, Susan Haftel of Rahway, and Valerie Haftel and her wife, Jennie Soria of Atlanta, his brother, Robert Haftel, his sister, Carol Haftel, and many loving nieces and nephews.
Visitation Tuesday, June 21 from 4pm – 8pm with a Celebration of Life offered at 7:30pm at Holmdel Funeral Home, 26 S. Holmdel Road, Holmdel. A Graveside Service will be held Wednesday, June 22 at 11am at Holmdel Cemetery, 900 Holmdel Road, Holmdel.
In lieu of traditional remembrances, the family asks with gratitude that donations in Howard's name be made to St. Jude Children's Research Hospital (stjude.org)
For messages of condolence, or to share a favorite memory of Howard, please visit his page of tribute at www.HolmdelFuneralHome.com.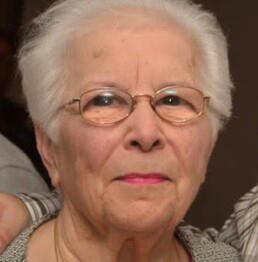 Barbara Rose Josselyn, born in Long Branch, on August 19, 1936 died peacefully in her beloved Oceanport home on June 17.
Barbara loved her family and friends with all her heart. She was vital and independent right up to her 84th birthday. She was President of The Oceanport Senior Citizens Club, active in the Oceanport Garden Club and the Monmouth and Ocean Counties Tax Collectors and Treasurers Association. She would drive her dear friends from the Oceanport Seniors, or the famed "Red Bank Catholic" girls to dinner, concerts, parties, or shopping. She loved to laugh and be with people. Her grandchildren were the light in her eyes.
Barbara had a great work ethic, and within a few months of retiring from the job she loved as the tax collector in Eatontown, NJ, she was back to work running the office for her friend Terry Gribben's busy court transcription service, work she did into her 80's.
Barbara loved the New York Yankees and could tell you who pitched, got a big hit or blew the game on any given day. She loved to cook and she loved dogs. She enjoyed movies and watching the news. Engelbert Humperdinck was her favorite singer, and she saw him in concert many, many times. She loved to travel and her favorite trips included visiting family in Cape Cod, California, and Italy, and taking her grandkids to Hawaii.
Barbara is predeceased by her loving husband Charles Josselyn, beloved daughter Barbara Lee Karaba, her parents – Theresa and Dominick Olivadoti and her sister Anne Pruitt.
Barbara is survived by her son James Josselyn, his partner Katie Madalone, her grandchildren Andrew and Samantha Josselyn, Jeffrey Karaba, her cousin Marie Dahrouge and countless friends and relatives.
We would like to thank Towne Home Care caregivers Vicky Nelson, Folakemi Abimbola and Cindy and the staff at Embracing Hospicecare for their tireless help keeping Barbara comfortable in her final days.
In lieu of flowers please send donations in her memory to the Oceanport First Aid Squad, 2 Pemberton Avenue, Oceanport, NJ 07757 or to the GoFundMe page (www.gofundme.com/f/barbara-josselyn) to help defray some of the medical expenses.
To send flowers to the family of Barbara R Josselyn, please visit our Heartfelt Sympathies Store.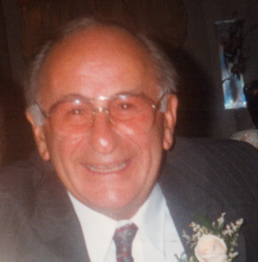 Angelo "Chubby" Puzino, 95, of Oakhurst, Ocean Township passed away at home on Saturday, June 11,
2022, surrounded by his loving family.
He was born in Garfield and moved to Oakhurst in 1959. He was an active member of his community
and served as the president of Ocean Township Pop Warner in the early years. He was a skilled master plumber and builder for sixty years. He was a communicant of St. Mary of Assumption Roman Catholic
Church of Deal. He was a devoted husband, father, grandfather, and great-grandfather. He loved visiting
with his family and friends, telling stories, and watching the Yankees.
He is predeceased by his wife, Lucille (Gangi) Puzino, parents, Anthony, and Mary (Garrone) Puzino, and
six brothers and two sisters. He is survived by his son, Anthony, and his wife Susan Puzino of Oakhurst,
two granddaughters Kristen Puzino of Swansboro, North Carolina, Joy Puzino of Oakhurst, and two
great-grandchildren, Ava, and Angelo. He is also survived by his devoted friends, Charlie and Gloria
Wagner. He also leaves behind many nieces, nephews, cousins, and friends.
To send flowers to the family of Angelo Puzino, please visit our Heartfelt Sympathies Store.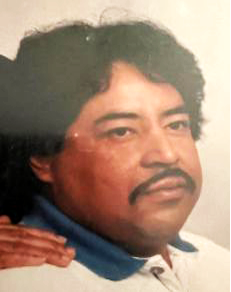 Alberto Godinez, 65 of Long Branch  passed away on Sunday, June 12  at home, surrounded by his wife Naomi.
He was born on April 8, 1957 in Guatemala City, Guatemala Central America to his parents Balbina and Manuel Godinez. Alberto grew up in humble conditions and had to work as a young man to help his family. He migrated to the United States where opportunity to work as a mason (bricklayer) allowed him to support his family and have a fulfilling life.
Alberto was a good man who helped around the house by cooking, cleaning and supporting his beloved wife of 34 years Naomi.
He leaves to cherish his memories his wife of 34 years Naomi; 1 son Nicholas Godinez; 2 sisters Maria and Sophia and his beloved friend Joanne Hester.
Rest in Peace Alberto we love you!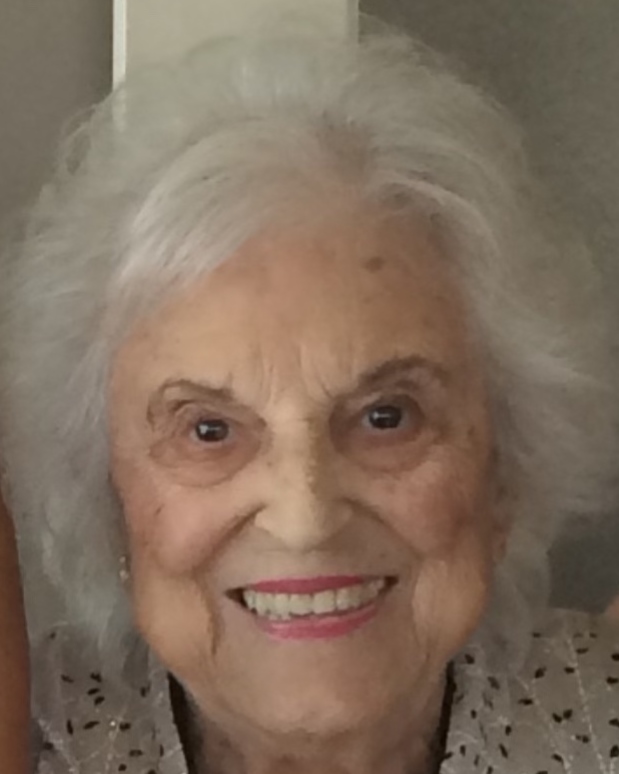 Jennie Rose Barberio, 98, of Shrewsbury passed away in her home early in the morning of June 17, 2022, born May 29, 1924. Raised in Red Bank, NJ, she spent her early married life in Red Bank before moving to Shrewsbury in 1955. As a Shrewsbury resident, she was active in the community, and until recent health issues, she led a happily vibrant and independent life. She was an active congregant of St. Anthony Roman Catholic Church of Padua in Red Bank, where she was baptized and married.
The daughter of Peter and Theresa DePonte, Italian immigrants who made their lives in and raised their family in Red Bank, NJ, Jennie was the last remaining child of Peter DePonte.
Jennie was predeceased by her husband Samuel Barberio, a U.S. navy veteran of the campaigns in the Pacific theater during WWII, who died in 1983. Additionally, Jennie was preceded in death by her sisters Josie and Rachel and her brother Tony.
A loving mother, she is survived by her son, Stephen Barberio (Suzanne) residing in Naples, FL and her daughter, Linda Hammell (Herb) residing in Brick, NJ. Jennie was also blessed with 6 wonderful grandchildren (Jesse, Kevin, Lisa, Michael, Luke and Jason) along with 7 great grandchildren, soon to be 8.
Memories and condolences may be shared at www.johnedayfuneralhome.com.