Carol Ann Fiore, 82, of Long Branch, passed away peacefully at home on Thursday, September 29, 2022.
She was born in Manhattan, NY and moved to Long Branch after spending summer vacations, the family decided to move permanently in 1953. Carol was graduate from Long Branch High School.
She was employed by First Atlantic Federal Credit in Eatontown for 41 years retiring in 2017.
Some of her many hobbies were ceramics, bowling and travel with her friendsShe was predeceased by her husband, Richard Fiore in 1976 and her mother, Felicia Wajda.
Surviving are her brothers, Anthony and Vincent Wajda, her 3 sons Richard Fiore, Jr. and wife Debra Fiore, David Fiore and Robert and wife Nancy-Brady Fiore; her 2 grandchildren Dani Fiore and Jillian Zoppi and her great- grandchildren Michael and Richard.
Relatives and friends are invited to visit from 5-8 PM on Thursday, October 6 at the Fiore Funeral Home, 236 Monmouth Road, Oakhurst, Ocean Township. Funeral service will be on Friday, October 7 at 11AM at the funeral home followed by burial at Woodbine Cemetery in Oceanport. For condolences, please visit www.fiorefuneralhomes.com.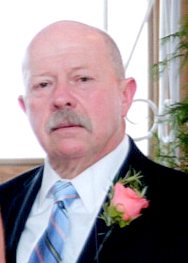 William A. Dennis (Bill), 74, of West Long Branch, entered into eternal life on September 29, 2022, at home surrounded by his loving family after battling cancer.
Bill was a devoted and loving husband, father, brother, son, and grandfather.  Bill was born in Red Bank, NJ to Hattie Mae and William Dennis.  He was predeceased by his parents and sister Barbara DeMaria.  Bill is survived by his beloved wife of 45 years, Kathleen Poole Dennis, and their children William Dennis (Gabrielle), Meghan Timperman (Jeffrey), Andrew Dennis (Jennifer), and his three grandchildren; Jayden, Brooke, and Ryan Timperman, as well as relatives and lifelong friends.
Bill was a parishioner at St. Michael's Church in Long Branch.  He was a proud member of the IOUE Local 68 Operating Engineers Union in West Caldwell, NJ and the Long Branch Ice Boat & Yacht Club.    He enjoyed boating, building wooden toys for his grandchildren, and spending time with his family and friends.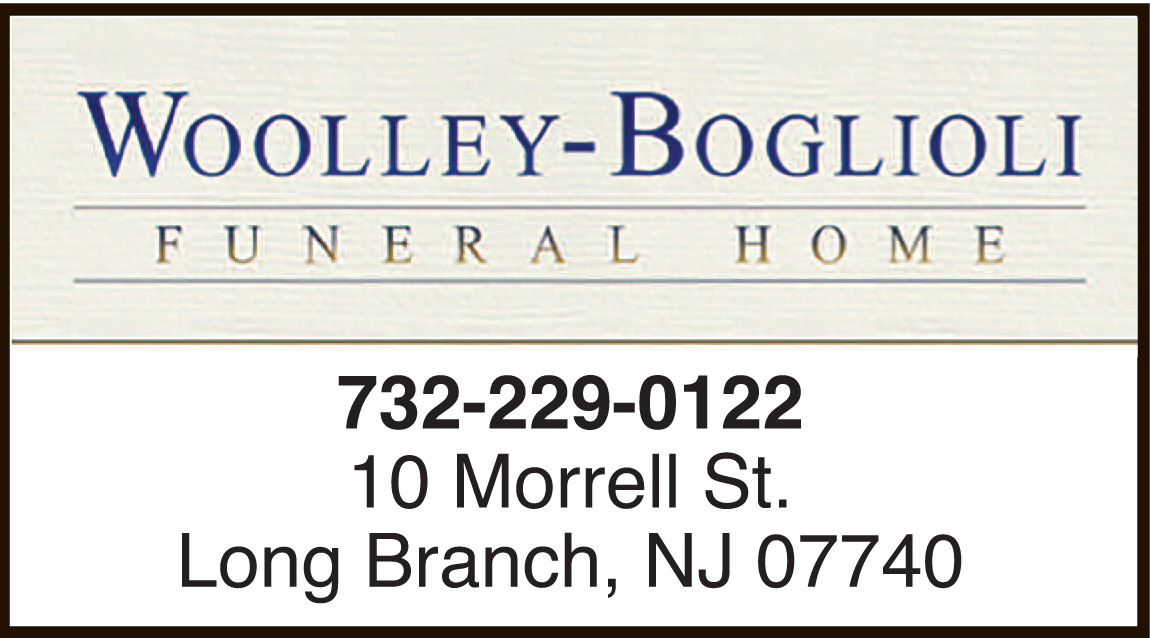 Visitation will be Sunday, October 2nd, 2022 from 2:00 PM to 5:00 PM at the Woolley-Boglioli Funeral Home, 10 Morrell St, Long Branch.  Funeral Mass will be Monday, October 3rd, 2022 at 10:30 AM at St. Michael's Church, 800 Ocean Ave, Long Branch. Entombment to follow at Mt. Carmel Cemetery, West Long Branch.
In lieu of flowers, please donate to the Make a Wish Foundation; www.wish.org.  For messages of condolence, please visit Bill's page of tributes at www.woolleyboglioli.com.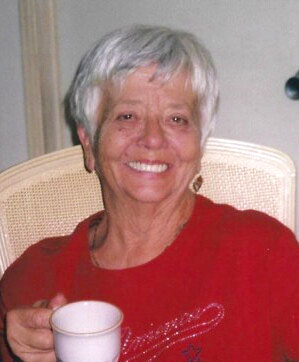 Marylou Renzo Fitzpatrick (1934-2022)
When Marylou Renzo Fitzpatrick walked into a room, she always led with a smile and easy conversation.  Her warmth toward everyone she met was her hallmark. Born in the Bronx, New York, Marylou was the only child of Pasquale E. Mele and Ruth Huhn Mele. She and her family summered each year in Long Branch, where she met and married the handsome Vincent J. Renzo (1930-1985) and raised six children together in West Long Branch, NJ.
Marylou is pre-deceased by three of her children, John Renzo, Denise Renzo Wayne (husband, Robert), and Christopher Renzo.  She leaves behind three of her children, Stephanie Renzo Bennett (husband, Earl), Ruth Roetken (husband Rick), Peter J. Renzo (wife, Mary, (1961-2019), 10 grandchildren (Bethany Olmeda (husband, Marc), Matthew Bennett (1984-2019), Sondra Knight (Husband, Aaron), Nicole Leonhardt (husband Chris) , Vinnie Renzo, Alec Renzo, Joseph Wayne (Wife, Allyson), Christopher Wayne (Wife, Jessica), Jessica Baptista (Husband, Chris), and Michael McGeehan, along with 22 great-grandchildren.
Marylou was best known for her effervescent personality, strong community involvement, keen intelligence, and friendly ways.  Fluent in 4 languages, she taught French and Spanish at Rumson Fair Haven high school directly after graduating from the College of New Rochelle in New York. Later, after garnering her master's in education at Monmouth University, Marylou spent the rest of her career as a Guidance Counselor at Monmouth Regional High School until she retired in the late 1990s.  She loved the beach, was a voracious reader and thoroughly enjoyed dancing. After the death of Vincent, Marylou met and married her second husband, Michael Fitzpatrick where they lived for nearly 20 years together in Ft. Myers, Florida.
A devout Roman Catholic, Marylou loved God and loved people. Memorial Services to be announced shortly.
To send flowers to the family or plant a tree in memory of Marylou Renzo Fitzpatrick, please visit our floral store.
Robert C. Yale, 86, of Jackson passed away peacefully Sunday, September 25th.
Robert was born and raised in Long Branch. He married his sweetheart in 1961 and raised his family in Long Branch until 2012 when they moved to Toms River. Recently, he moved in with his daughter, Carolyn, in Jackson. For many years he worked in Appliance Repair for Montgomery Wards then joined the Department of Public Works in Long Branch.
Robert was known for his dad jokes, going to flea markets and being everybody's Pop. He enjoyed the NY Yankees and watching the horses at Monmouth Park.  Robert loved all animals, especially dogs. However, his greatest joy was his family and their annual summer vacations.
Robert was predeceased by his wife, Linda in 2014 and his daughter-in-law Helena in 2019.  Surviving is his daughter Carolyn A. White, his son Robert C. Yale, Jr. and his grandchildren Allison R. White and Hunter A. Yale.
For messages of condolence, please visit Robert's page of tributes at www.woolleyboglioli.com.
Debra Williams Yarbrough, 64 of West Long Branch, died Tuesday, September 20, 2022, at Jersey Shore University Medical Center in Neptune. She was born in Long Branch to the late Richard E and Beverly M Williams and was the youngest of six children.
She attended Gregory School in Long Branch and graduated from Long Branch High School, where she met and fell in love with her future husband, Ray. Deb and her husband, Raymond Curtis Yarbrough, Sr., celebrated their 45th wedding anniversary on August 7th of this year. Deb played French Horn in the LBHS marching band and loved music all her life.
She graduated from Stuart's Business School, Asbury Park, as a court stenographer. She worked in law firms, at Monmouth Medical Center and also at the Northeast Monmouth Regional Sewer Authority.
Deb loved Princess Diana and was a lifelong admirer of Native-American people and culture.  She loved to dress and always looked fabulous.  Her favorite group was Queen and she knew every word to every song. She loved Christmas and kept the traditions of old-fashioned Christmas alive in the family.  An avid runner and walker for most of her life, she was an enthusiastic swimmer until the very end.
Deb and Ray had three children, Raymond Jr., 41, of Brick; Rachael, 35, of Ocean; and Ashley, 35, of Waretown.  Raymond Jr., and his wife, Tammy Primmer Yarbrough gave Deb and Ray four beautiful grandchildren:  Nathaniel, 9; Peyton, 6; Hannah 4; and Caden (a Christmas baby), 1.  Ashley is married to Jake Petrie and Rachael is married to Joe Piscitelli, both are beloved sons-in-law of Deb and Ray.
Deb was predeceased by her parents and her sister, Gail. She is survived by her husband Ray, her children and grandchildren, her brother Robert E Williams, 78, of Winston-Salem, NC; sister Karen Williams Farris, 77, (and husband Mike) of Wrightsville Beach, NC; brother David B Williams, 66, of Neptune; sister Suzanne Williams Laird, 65, (and husband Bill) of Ocala, FL; and sister-in-law Phyllis White (and husband Conover) of Long Branch.  Also surviving Deb are nieces and nephews:  Wesley Perry, Heather Perry Riddick, Carrie Anne Williams Mulholland, Kristen Williams, Sandra Lynn Brown, Christopher Brown, and Jessica Laird; and grandnieces and grandnephews:  Ella Riddick, Will Riddick, Kevin Garcia, Kyle, Bryan and Dierdre Mulholland, Morgan Brown and Parker Brown; as well as much-loved cousins in New Jersey, North Carolina, Pennsylvania, Wales, England and Denmark. Her love and caring for her family were boundless and she will be sorely missed by all who knew her.
A memorial service in celebration of her life will be held on Saturday, October 8, 2022, at 11 AM at St Luke's Methodist Church, 535 Broadway (corner of Washington Street), Long Branch, NJ 07740.  (https://saintlukeslongbranch.com/). Deb loved animals and always supported our local Humane Society.  In lieu of flowers, please make a tax-deductible donation in memory of Debra to The Associated Humane Societies, a 501(c)3 charity, 2960 Shafto Rd, Tinton Falls, NJ 07753. (https://ahs.givecloud.co/tribute). The family invites you to leave a letter of condolence by selecting the Tribute/Guestbook link above.
To send flowers to the family or plant a tree in memory of Debra Williams Yarbrough, please visit our floral store.
Shirley Ann Yourie, age 87 of Oceanport, passed away peacefully on Friday, September 23, 2022 at Complete Care at Monmouth in Long Branch.  Shirley was born to the late George and Ann Perchin on August 8, 1935 in Long Branch, NJ.
Shirley was the second oldest of five daughters and was educated through the Long Branch school system.  She resided most of her life in West Long Branch, the last sixteen years in Oceanport.
Shirley worked for various companies in numerous positions throughout her working years to include J. J. Newberry, Acme Markets Inc., ShopRite, Waterford Wedgwood USA Inc. and Cost Cutters.
Shirley loved to travel both domestic and internationally.  She bowled on leagues in her early years winning many trophies, was an avid reader, loved the NY Yankees and attending Broadway Shows, dabbled in Astrology and was a very talented amateur photographer.  She loved owning and driving convertibles and never said no when invited to go boating.  While living in Oceanport, she hosted weekly poker games.
Shirley's greatest gift was her love and devotion to family.  She loved to entertain and hosted many holiday meals and any excuse for family gatherings throughout the years with the help of her step-children at her West Long Branch home, treating all in attendance to her superb cooking and baking skills.  Her home overflowed with family and friends, the tables laden with delicious food and delectable desserts all made exclusively by her.
Shirley was a dutiful daughter who was primary caregiver to both parents until they each passed.  She was a loving and generous sister and Aunt, as well as a loyal friend.
She was predeceased by a sister Angela (Babe) Dempster and her best friend Evelyn Perrella; three brothers-in-law, Frank Campanella, William Dempster and Ralph D'Antonio.
She is survived by three sisters; Joan Campanella of West Long Branch, Carol D'Antonio of Atlantic Highlands and Jo Anne Cosentino (Thomas) of Myrtle Beach, SC. She also leaves behind three step-children who all reside in Florida, along with numerous nieces, nephews, great-nieces and great-nephews, a great-great nephew and three God-Children.
A Memorial Mass will take place on Monday, October 3, 2022 at 10:30 a.m. at Holy Trinity Roman Catholic Church, 408 Prospect Street, Long Branch, NJ 07740.
In honor of Shirley's life and in lieu of flowers, please consider donating to the American Cancer Society https://www.cancer.org/involved/donate/memorial-giving.html or mail donations to 2310 Rt. 34 Suite 1D, Manasquan, NJ 08736. The family invites you to leave a letter of condolence by selecting the Tribute/Guestbook link above.
To send flowers to the family or plant a tree in memory of Shirley Yourie, please visit our floral store.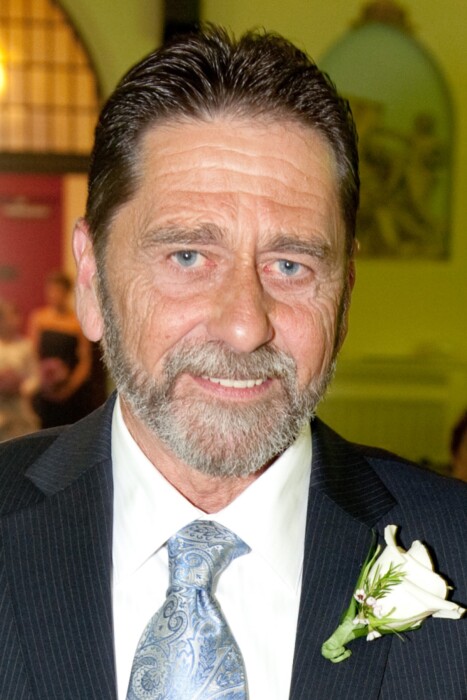 David C. Marks, 74 of Oceanport,  passed away on September 27th, 2022.
Born and raised in Long Branch, NJ, Dave graduated Long Branch High School in 1967, owned and operated Midtown Tire in town for 32 years, and then went on to work at Monmouth University in the Facilities Department for 10 years.
Dave loved spending time with his family, taking out his boat, fishing and crabbing, working on his yard and his street rod.
Dave is predeceased by his mother Helen, father Michael, brother John, and his favorite uncle Tommy "Chopper". Dave will be deeply missed by all those who knew and loved him. He is survived by his wife of 48 years, Francine (Mancari), his son and wife, David and Michelle, daughter and fiancé, Christine and Steve, 3 grandchildren, Marshall, Sebastian and Augustine and granddog, Kona.
Flowers will be accepted or donations can be made to St. Jude Children's Research Hospital, 501 St. Jude Place, Memphis, TN 38105. The family invites you to leave a letter of condolence by selecting the Tribute/Guestbook link above.
To send flowers to the family or plant a tree in memory of David C. Marks, please visit our floral store.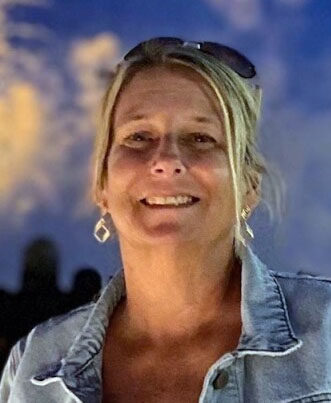 Michelle Joan (Perry) Maida, Oceanport, beloved daughter, sister, wife, mother, aunt, cousin and friend, passed quietly into Heaven on Friday, September 23, 2022 surrounded by light, love, prayers, family and loved ones.
She was born in Long Branch (MMC) on December 20, 1969 to Samuel Perry, Sr. and Joan Marie (Simpson) Perry. Michelle grew up in Oceanport in the'70's and 80's with close knit family and treasured friends, swimming, diving (and later working) at the Oceanport Lions Swim Club, hanging with family and friends at the Driftwood Beach Club, shopping at the mall and enjoying extended family dinners at Aunt Kitty's. She was an amazing gymnast and cheerleader and could be found on the lawn landing back handsprings anytime day or night.
Always ambitious, Michelle graduated Shore Regional High School Class of '88, attended Brookdale College and beauty school, became a successful nail technician loved by all her clients and later obtained her license as a NJ State realtor, working for Heritage House Sotheby's International Realty. Her greatest aspiration, above all else, was having a loving family and a beautiful home, and here she achieved extraordinary success.
Creating memorable holidays and caring for her family were among Michelle's favorite things to do: cooking favorite family dinners, simmering her Sunday Sauce, hosting birthdays with chocolate cake, babysitting "the kids" while her siblings went out, sitting on her front porch, and relaxing in her prized living room (finished with shiplap) watching favorite shows and soap operas. She loved rooting her kids on at gymnastics meets and wrestling matches, taking the kids on camping excursions, snowboarding trips to Vermont (with Uncle John's crew), Disneyworld and fancy cruises, trying new restaurants, an Extra Extra Dirty Martini (Kettle One with Blue Cheese Olives), reading books by the pool, her "cheapo" glasses, and was an avid couch collector on Buy, Swap Sell. She adored her white hydrangeas, roses and lilies, and especially her green porch ferns; yelling at all her kids (with love), using the wooden spoon and adding items to her neverending "Honey Do List" for Chris. She will be forever loved and forever cherished.
Michelle is predeceased by her parents Sam and Joan Perry, older brother Michael Perry and niece Danielle Orio. She is survived by her devoted husband, Christopher M. Maida; her four loving children, Luke Sperling, Tyler Sperling, Riley Maida and Jack Maida; granddog Milo; protective brothers Sam Perry (sister-in-law Rosy), Scott Perry (Karla); sister Eleanor (Sissy) Wagner (Steven); Aunt Katherine (Kitty) Salerno; Uncle Joseph Perry; father-in-law and mother-in-law Ralph and Kathy Maida; sister-in-law and brother-in-law, Jennifer and Michael Schiavo; adored nieces and nephews Frank, Kristen, Janine, Justin, Nick (Nicole), Devan, Ryan and Astrid; grandnieces and grandnephews, Ethan, Aniyaa, Kiyona, Trinity, Frankie, Marie, Briley, Deonna and Roman Franco, and extended aunts, uncles and cousins.
In lieu of flowers, in Michelle's memory, please help our environment by adopting a tree or donate to your local wrestling program. The family invites you to leave a letter of condolence through the Tribute/Guestbook link above.
To send flowers to the family or plant a tree in memory of Michelle Maida, please visit our floral store.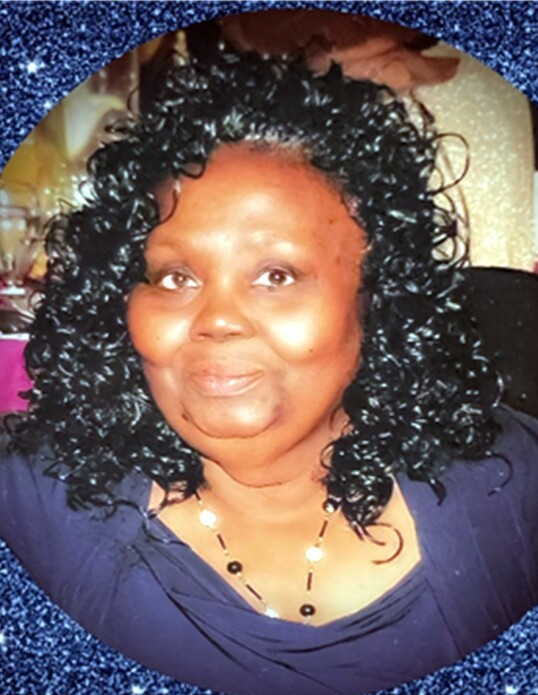 Ethel Lee Colbert, daughter of the late James and Elizabeth Colbert was born in Pinehurst, Georgia on June 5, 1940.  She departed this life at her home in Long Branch, NJ on September 16, 2022.  At the age of five Ethel moved to New Jersey where she resided for the past 77 years. She was a member of the Long Branch Concerned Citizens Coalition and long time volunteer for many soup kitchens in the area.
Ethel was predeceased by a son, Horace R. Colbert and her daughter, Adrienne Colbert; three brothers, Samuel Colbert, Johnny Colbert and George Colbert and three sisters, Bessie Scott, Willie Pearl Beck and Ella Covin Betts.
She leaves to cherish her memory three daughters – Lorraine Gordon (George) of Washington, NC, Mirta (Cookie) Rodriquez-Colbert of Long Branch, NJ, Alisha Rodriquez Colbert of Long Branch, NJ and one son – Daron Rodriquez Colbert (Joy) of Charlotte, NC; twenty grandchildren, seventeen great-grandchildren and one great-great grandchild and a host of nieces, nephews, cousins and friends.
The family invites you to leave a letter of condolence by selecting the Tribute/Guestbook link above.
To send flowers to the family or plant a tree in memory of Ethel Lee Colbert, please visit our floral store.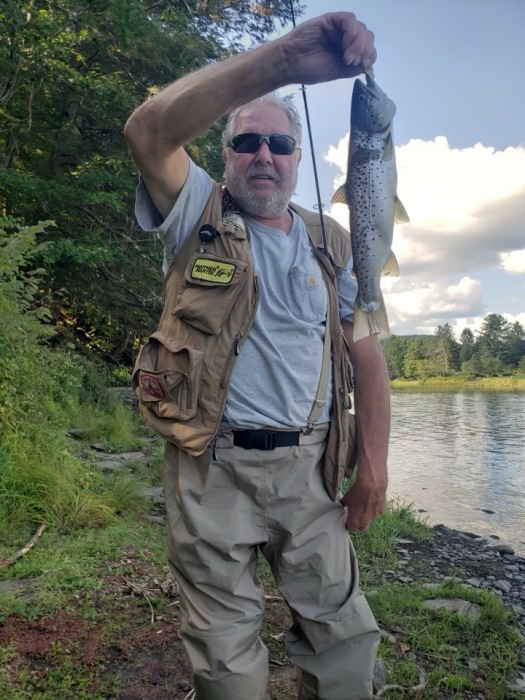 Mark S. Eilers 59 of Long Branch died Saturday, September 17th, 2022 at Monmouth Medical Center. Mark was born in Long Branch, grew up in West Long Branch.
He survived by his wife for 30 years Maria; his daughter Melissa; son-in-law Jake Campbell; his granddaughter Abigail who was the light of his life; his brother David; nephews Patrick and Spencer Eilers; his sister-in-law Phyllis Katz and brother-in-law Ken Katz and all the kids that call Him Dad and Pop.
Mark was a long time employee of Franklen Sheet-Metal. Mark was one of the original coaches for the first mighty mites Pop Warner team where he enjoyed working with the children. Mark was an avid fisherman and loved hunting with frequent trips to the Catskills or just a night at the races at wall stadium. He enjoyed the outdoors in every aspect of it even if it was being out with his granddaughter Abigail doing shenanigans. Mark will be missed by all who knew him.
Donations in Mark's memory may be made to Monmouth County S.P.C.A.,, 260 Wall Street, Eatontown, NJ 07724 https://monmouthcountyspca.org or NJ Fish and Wildlife, P.O. Box 420, Mail Code 501-03, Trenton, NJ 08625 (place Habitat Program in the memo section of check with Mark Eilers name) or  https://dep.nj.gov/njfw/conservation/wildlife-habitat-supporter-program/.The family invites you to leave a letter of condolences by selecting the Tribute/Guestbook link above.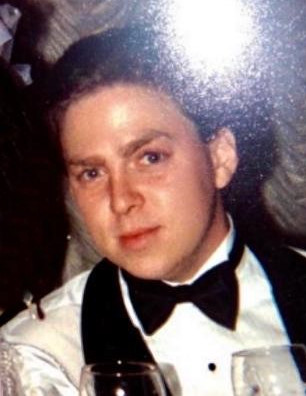 Edward Hatfield, of Long Branch entered eternal life on Wednesday, September 14, 2022 at the age of 57 years old. He was a lifelong resident of Long Branch and a member of BAC Local 7 where he worked as a tile and marble finisher. Eddie was known for being a caring, generous individual that enjoyed fishing, gardening, and the New York Mets. He was a member of the Long Branch Elks Lodge and was "Elk of the Year" in 1996. Eddie is loved by so many and truly will be missed.
He is predeceased by his father, Donald Hatfield, sister, Carol and nephew, Michael. Eddie is survived by his wife, Angelica Hatfield, daughter, Ellyza Hatfield, mother, Barbara Hatfield, brother, Robert Hatfield and nephew, Jonathan, his lifelong friend and brother-in-law, Ralph Mazza Jr., along with many sisters and brothers-in law, nieces and nephews.
You can leave a letter of condolence by selecting the Tribute/Guestbook link above.
To send flowers to the family or plant a tree in memory of Edward Hatfield, please visit our floral store.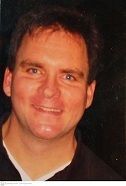 Ronald Joseph Brandmayr, Jr., 65, of Ocean Township passed away Monday, September 26, 2022 surrounded by his loving family. He was born in Red Bank and resided in Ocean Township most of his life. Ron received his B.S. in Economics and M.B.A. from Monmouth University in West Long Branch, graduating in 1989. He worked for Mine Safety Equipment and other jobs in industrial sales before embarking on a new career as a lawyer at the age of 40. He graduated from Rutgers Law School, Newark, New Jersey in 2002 and worked as a criminal lawyer until his recent retirement.
Ron was a parishioner of St. Michael's Catholic Church, Long Branch and could be seen as the lector at the 7:00 AM Mass most Sundays. Ron achieved Eagle Scout status as part of Ocean Township Troop 71. He was an avid cyclist and achieved his goal of riding to every county courthouse in New Jersey. Ronnie loved baseball, was a Youth Baseball umpire and was the Yankees #1 fan! He was an International Chess Master in online competition. His favorite pastime was watching 20/20 Murder Mysteries. He could predict whodunit every time!
He will be happily remembered and sadly missed by his sisters, nephews and nieces, and friends. Ron was predeceased by his parents Ronald and Loretta Brandmayr (nee Leehive). He is survived by his 4 sisters Celeste Yonushonis and husband Tom of Columbus, IN, Lori Wright of Hockessin, DE, Candace Brandmayr of Wall Twp., and Amy Nocera and husband David of Martinsville; his 6 nephews and nieces: Daniel and wife Mary, Julia, Grace, Rosemary, Alexander and Lauren. Relatives and friends are invited to attend a Funeral Mass at 9:30 AM on Saturday, October 8, 2022 at St. Michael's RC Church, West End, Long Branch, NJ. In lieu of flowers, donations may be made to St Michael's Catholic Church, 800 Ocean Avenue, Long Branch, NJ 07740.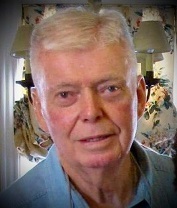 Robert T. Day of West Long Branch died at home Sept. 8. He was 88.
Born in Long Branch, Bob was raised in West Long Branch. After graduating from Long Branch High school, he served in the U.S. Navy for four years during the Korean War, spending most of his service on aircraft carriers in the Pacific Ocean. He was married to the former Joan Vincelli of Long Branch for 68 years. They had five children, nine grandchildren and 3 great-grandchildren. At the time of his passing, Joan and he lived in the West Long Branch home they had lived in together since 1962.
Bob was the only child of Elmira (Van Dyke) and George Day; three brothers before him didn't survive infancy. Bob, known as Bobby to his friends, lived most of his early life in Long Branch and West Long Branch, with periods in Detroit and Western Pennsylvania with relatives. Bob attended Wall Street School in West Long Branch and graduated from Long Branch High School, playing baseball for three years. He enjoyed the friendship of numerous Van Dyke relatives nearby like Skippy, Stanley, Spanky and Marlene and his uncles Flavil, Morris and Woody.
At LBHS he met his future wife Joan, who was 2 years behind him. Bob and Joan were engaged while Joan was at the end of her senior year of high school and Bob was home on leave from the Navy.
Bob served in the Korean War. He did basic training in Bremner, Washington, and was assigned duty on aircraft carriers including the USS Point Cruz and the USS Hancock. Tours of duty took him to Japan, South Korea, Pearl Harbor and the West Coast of the U.S. While on leave he married Joan at Star of the Sea Church in Long Branch on January 10, 1954, having converted to Roman Catholicism to share Joan's faith. After a brief honeymoon at Mt. Airy Lodge, he returned to service.
After leaving the Navy he worked for a time in his mother and step-father's bar, Schroeder's Bar and Grill on Oceanport Ave. in West Long Branch, which is now the site of Zachary's. He later was hired at AT&T's New Jersey Bell, serving as a lineman for the majority of his 35 years before spending his final years as a foreman and project manager.
In retirement Bob enjoyed golfing – especially with his former brother-in-law Phil Grandinetti – driving with Joan to visit his kids in Texas, Arizona, Florida, Ohio, as well as attending Navy ship's reunions around the U.S. He loved breakfast and visits with now deceased pals like Donny and Pudgie Sullivan, Bob and Hope Durkin and his surviving first cousin Stanley Van Dyke and his wife Jean Van Dyke.
Years ago he enjoyed good times with his friends at the former Nick's Bar on Broadway, the Splish Splash and the Dugout lounges in Oceanport. Tending his yard and garden, watching the Yankees and New York Giants (he held Giants' season tickets for around 40 years, from when they played at the Polo Grounds until the early 1990s when the team at the Meadowlands forced season ticket holders to buy seat licenses), and chatting with his Golf Street neighbors were among the ways he liked to spend his time.
Bob was also engaged with the community as a West Long Branch Little League coach (Chiefs) and a coach for the West Long Branch-Oceanport Sharks Pop Warner football.
He is survived by his daughter Donna Rose and her husband Jack of Holly Hills, Florida along with Donna's daughter Erin Hardy; daughter Diane Day of Long Branch and her children Christine Carrasquillo and Eric Urban; son Robert and his wife Toby of Austin, TX and Robert's children Dylan, Spencer and Gabriel; son Ron and his wife Pamela of Somerville, NJ and their son Marcus; and son Don of Little Switzerland, NC and his children Bobby and Maddie. He's also survived by 3 great-grandchildren, Gyanna, Olivia and Easton.
In lieu of flowers, please consider a donation to the Visiting Nurse Association of Central New Jersey at https://vnahg.org/giving/ For condolences, please visit www.fiorefuneralhomes.com.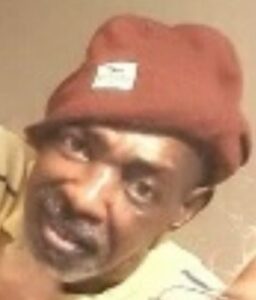 Randy Kelley was born on October 11, 1959 in Carrollton, GA to the late Earnest (ET) and Lena Mae Kelley. He passed away on September 14, 2022 in Long Branch, NJ. Randy affectionately known as "Rock" or "Rocky" was a longtime resident of Long Branch & Asbury Park.
Rock graduated from Murphy Hill High School in Atlanta, GA. He migrated from Atlanta to Elizabeth, NJ where he would become employed as a chef in New York. Shortly thereafter he met Mr. Lavene (the owner of Windmill) then the two of them became great friends. Rock later moved to Long Branch where he would begin working for Mr. Lavene cooking at the chain of Windmills to volunteering every Thanksgiving at shelters to feed the homeless.
Rock was a die hard falcon's fan and would do anything for the children. You often could catch him riding 3 kids on a ten speed bike. He also loved the water, whether it was swimming, fishing or jet skiing. Rock was warm hearted, caring and always willing to help others. He was loved by everyone he came across. You could also find Rock with his favorite cocktail. And everything said. Rock will surely be missed!
Rock was blessed with a loving family. He was preceded in death by four siblings Stanley Kelley, Lisa M. Kelley, Curtis Kelley, and Leranette Kelley-Amanfo.
He leaves to mourn his death and cherish his memories four sisters Annette Kelley of Stockbridge, GA, Darlene Dorsey, Marleen Rutledge both of Carrollton, GA and Sylvia Dorsey of Newnan, GA; three brothers Timothy Kelley of Eatonton, GA, Anthony Kelley (Evelyn) of Stone Mountain, GA and Dwight Dorsey of Carrollton, GA; goddaughter Ikadasia Colbert; grandchildren Otinasia Thomas, James Thomas III, Otis Jackson II, Kadeem McCullers and Mickey Mackason all of Long Branch; a host nieces , nephews and other family members; two beloved and devoted friends Otina Jackson and Karen Patterson.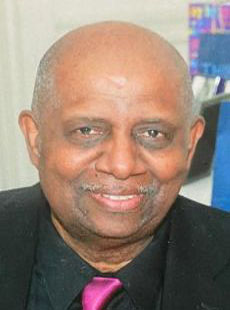 Jon Frederick Bottoms Sr. was born on June 16, 1941 and passed away peacefully on September 20, 2022. He was preceded in death by his parents Rebecca Ethel and John Bottoms and his sister and brother -in- law Lois and James Saunders and Ex-wife, Frankie Lee Bottoms. He graduated from Long Branch High School in 1960. He then joined the United States Air Force, Lowry Air Force Base, Denver, Colorado and was Honorably Discharged 4 years later. He then began a 30 year career as a Civil Servant, Dental Assistant in Fort Monmouth, NJ and worked part time for Sears Roebuck And Co.
Jon, "Uncle Fred", or "Freddy" as he was affectionately known, was raised in Second Baptist Church of Long Branch, NJ and used to listen to his grandfather ring the church bells every Sunday morning. On February 14, 2000, he married his lovely wife, Pearline Bottoms. Together, they were inducted as Deacon and Deaconess in 2001 at the very same Second Baptist Church of Long Branch under Senior Pastor, Reverend Aaron N. Gibson, Sr. He toiled in the Lord's vineyard and served faithfully in the Male Chorus and led the Nursing Home Ministry ensuring they received Communion. He taught both Sunday and Vacation Bible School classes and served in the Pastor's Aide, Evangelism, Christian Education and Floral Ministries. Freddy also supported many diverse charities, scholarship funds and community organizations with his time and financial contributions. He led a very active lifestyle including joining local gyms, daily walks, bowling, and traveling.
He was a faithful member of American Legion, Post 266, Commander Trevor Sanders, where he served for 32 years, and he previously held the position of Vice Commander. He was also a member of National Active Retired Federal Employees, NARFE, and he was a prior member of the Fidelity Lodge 42.
He leaves to mourn, his loving wife Pearline Bottoms; daughter, Mischellette "Denise" Bottoms-Yisrael; son, Jon Bottoms Jr; his grandchildren Moshe Yisrael and Niyah Yisrael; his sister, Mona Bottoms Savage and brother-in-law Ronald Savage; 4 nieces Justin and Yvonne Fisher, Kenny and Melissa Booker, Gertrude Jonson, and Michael and Stacey Clark; 5 great nieces and 1 great nephew; 6 great-great nieces and 5 great- great nephews. He was also a wonderful stepfather to Douglas, Erik, and Philip Proctor and Sheliah Walker and step-grandfather to James Saunders, Esau and Taleah Walker and Kayce, Kayla, Erik Jr, Michael and Chole Proctor. He also leaves to mourn a host of family and friends including his Garfield Court family and the life-long friend that he met at Lowry Air Force Base at the age of 19, Mr. Charles Earle and family of Columbia, South Carolina.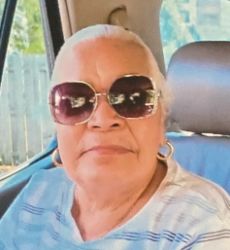 Ester Deochoa's sunrise was on November 16th, 1928 and sunset on Friday, September 16th, 2022. Ester came to the United States from El Salvador in 1985 where she reunited with her daughter Consuelo, son-in-law Rosaly Sr. and grandchildren Rosaly Jr. and Angel. Through her early years in Long Branch, she worked briefly at a laundry mat in uptown Long Branch. Shortly after she became a full-time babysitter for her grandchildren Junior and Angel.
Ester loved flowers and had a passion for planting, grooming and watering them in the early hours of the morning spring and summer during blooming season. She also loved weekend outings with her family and attending garage sales. Ester loved spending quality time talking with her many family members and friends whom would come from near and far just to have deep conversations, or laugh as she reminisced about her family back in beloved El Salvador.
Ester is survived by her eldest son Napoleon Fuentes, Hector Rene Fuentes Barahona, Consuelo Borrero, Mauricio Ochoa, and Clara Ochoa.