By Walter J. O'Neill, Jr.
One hundred years ago a new home cost $6,296 and the average income was $2,160 per-year. How things have changed. However, the traditional Thanksgiving football game between Red Bank Regional and Long Branch High School was held for the 99th time on Thursday morning. It is one of the longest consecutive running rivalries in the state.
This year the game was held at Red Bank Regional, who entered the game with a 7-3 overall record, matching their best record since 2018. Shane Fallon is in his second year as head coach and his team finished 4-7 last year.
Long Branch entered the game with a 6-4 record. They made it to the semifinals of the NJSIAA Central Jersey, Group 4 bracket, losing 34-20 to Mainland on November 4. They picked up a game on November 12, beating Manasquan 28-21. Chad King is in his rookie season as the head coach of the Green Wave. He was an assistant of former head coach Dan George for 12 years.
Red Bank Regional was the only team to score in the first quarter. It was a three-yard run by Gunner Eckerstorm. They made the extra point and with only 33 seconds left in the first quarter for a 7-0 lead on Long Branch.
During the second quarter a total of 28 points were scored. Long Branch had 21 of those. The first was a 60-yard pass from Earnest Reevey to Shamar Williams. They still had 11:05 to play in the first half. The Green Wave defense held RBR on their next possession and forced the Bucs to punt. Reevey had another long bomb, this time a 62-yard pass to Akeel Gaines for the score. Long Branch was now up 14-7 with 6:24 to play in the second quarter.
Pierce Olsen, the quarterback for the Bucs, led his team downfield. With 19 seconds left in the second quarter, he ran in from 10 yards out. Red Bank Regional thought they were going into the halftime break tied with Long Branch., but they made one mistake before time ran out. They kicked the ball to Sekou Kamau, the explosive running back from Long Branch. It took him only 14 seconds, to catch the kickoff and run 80 yards through the Bucs special teams to score and give the Green Wave a 21-14 lead at halftime.
During the second half, both teams scored in each quarter. Long Branch struck first with 7:22 left to play in the third quarter, Reevey connected with Shamar Willi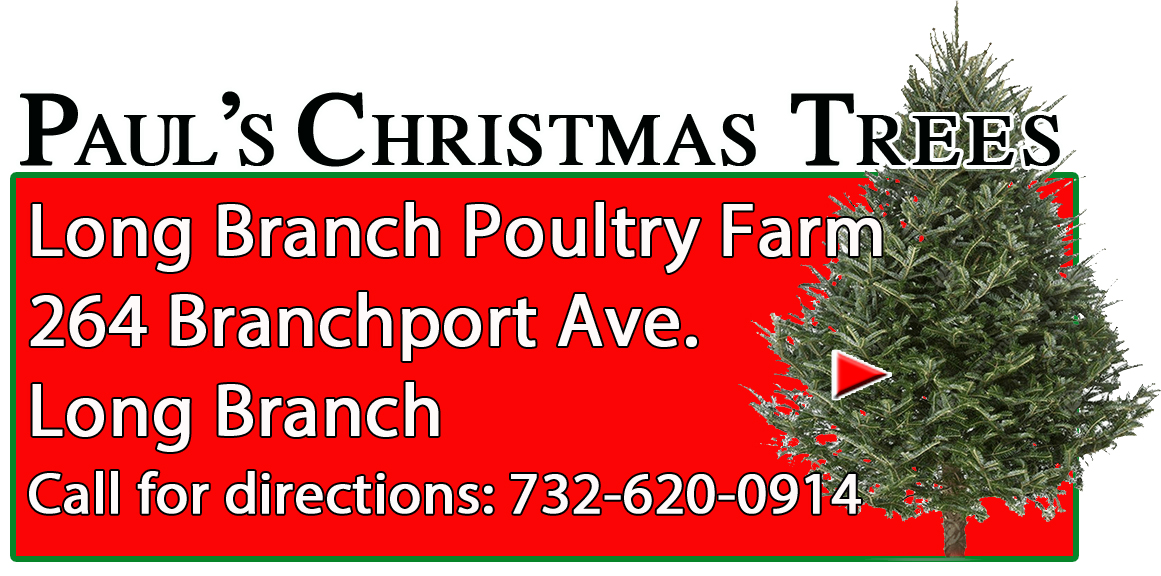 ams on a 24-yard pass putting Long Branch up 28-14.
It took Red Bank Regional just three minutes to cap off a drive with a touchdown by Eckerstorm. The Bucs were now down 28-21 with 4:39 left in the third quarter.
In the fourth quarter facing a third and goal at the Long Branch five-yard line, Olsen found Lamar Hicks for the touchdown and the game was tied at 28 with 9:51 to play.
The last score of the game came on a trick play by the Green Wave. It was a reverse with Gaines running 32 yards untouched for the game-winning touchdown.
Red Bank Regional had one more shot at the Green Wave, but Olsen's pass was intercepted by Williams giving Long Branch the 35-28 win. It also extended the Long Branch winning streak in the annual Thanksgiving Day game to 64-32-3 over Red Bank Regional.
"Next year the 100th annual meeting between the two schools will take place at Long Branch. We are hoping to have something special for that game," said Jason Corley, Athletic Administrator at Long Branch High School.
"We've got athletes everywhere, speed, athleticism. We can score from everywhere," said Gaines.
"Reevey made some outstanding throws. Gaines made some outstanding catches," said Fallon. He also pointed out that his squad has some matchup issues covering Williams and Kamau. "We were hoping to keep the ball out of their hands a little bit more."
Reevey finished with 14 of 22 passes for 300 yards and three touchdowns.