Photos by Monmouth County SPCA
Late Sunday evening on January 15, a juvenile alligator was discovered abandoned in a plastic container in an empty lot in Neptune.


Monmouth County SPCA Animal Control was dispatched after a good Samaritan, Angel Rosario, spotted a storage container left in a lot next to his home on Bangs Avenue. Upon investigation, it was confirmed that a 3-foot-long, juvenile alligator was left in a plastic tub late Sunday night in below-freezing temperatures. The alligator was brought back to the shelter and given a clean tank that allowed proper air circulation and is being kept in a climate-controlled area. The alligator will be transferred to the New Jersey Division of Fish and Wildlife shortly.
"It is illegal for New Jersey residents to keep alligators or caimans, which are considered potentially dangerous exotic species," said Ross Licitra, Executive Director of the MCSPCA. "Not only is it a danger to the public, but these animals, when kept in captivity, need very specific care that only professionals can provide."
The MCSPCA Humane Law Enforcement Division is seeking any information about who may have abandoned the gator. If you have any information about the owne please contact MCSPCA Humane Law Enforcement Chief Mike Goldfarb at 732-496-9719, calls may remain anonymous.
About the Monmouth County SPCA
The Monmouth County Society for the Prevention of Cruelty to Animals was founded in 1945 to care for the community's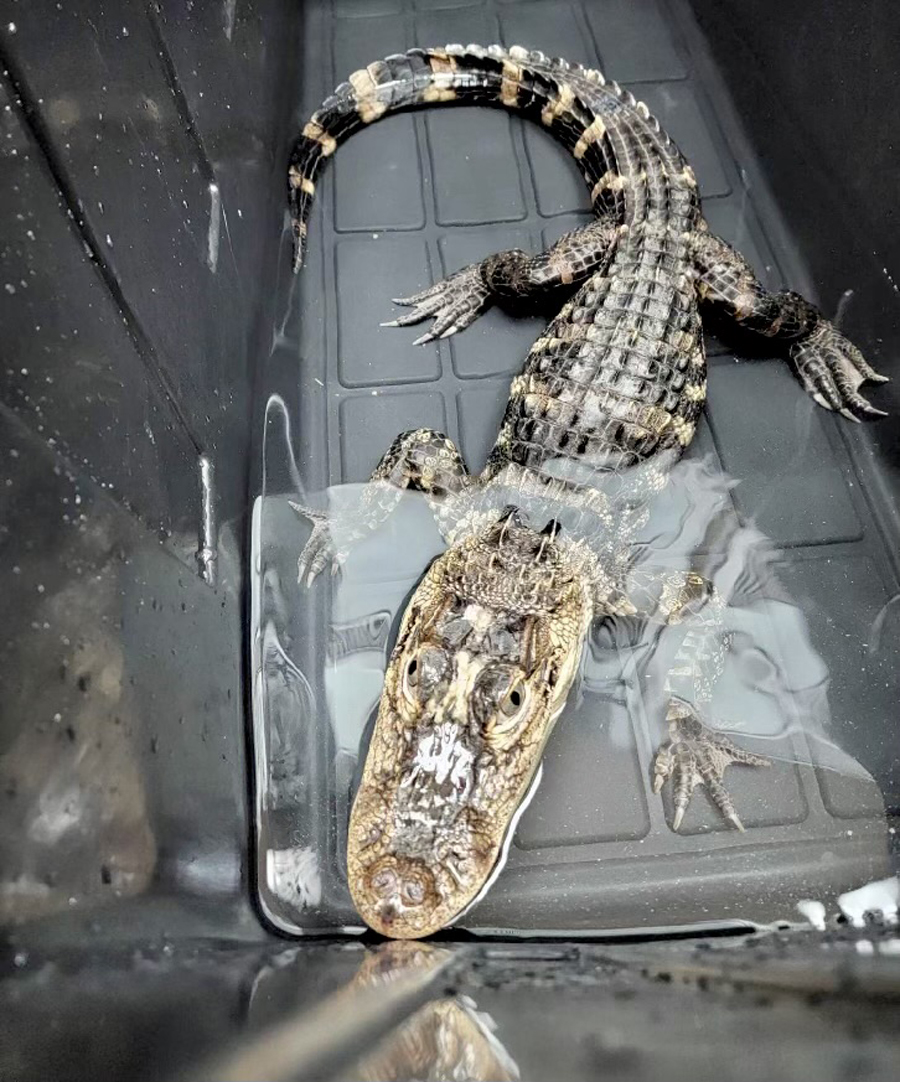 homeless, neglected and abused animals. Our mission is to protect and advocate for all animals.
We are dedicated to enforcing animal cruelty laws; providing a safe haven for homeless, abused and abandoned animals while they await adoption; reducing animal over-population through spay/neutering; and cultivating their humane treatment through education and advocacy services. In 2022, we cared for more than 6,000 animals.
The Monmouth County SPCA relies solely on private donations and grants to fund these important initiatives. We provide services to the community including pet adoptions, a full-service veterinary clinic, dog training and behavior, humane law enforcement, lost and found, trap neuter and return for free-roaming cats, humane education, pet therapy, and providing pet food and supplies to local pantries that are distributed to families in need.