and aunt passed away at age 73. An avid reader and lifelong student, Christine graduated from Monmouth College, now Monmouth University with a Masters in Anthropology in 1979.
Christine resided in Long Branch and was a longtime Public Library employee. Active in the community she was a member of the Historical Society and throughout the years volunteered for several organizations including, Clean Ocean Action. An imaginative and creative writer, she wrote countless short stories. She was particularly fond of crime dramas and hoped to someday publish a series.
A descendant of a long line of talented pianist, a piano teacher in her own right, she taught many children throughout the years, passing on her love of music. She was known for her optimistic personality, her love of family gatherings, and her famous quote "When I win the lottery."
Christine is predeceased by her mother Doris O'Sullivan and father Wendell Crowder, niece Pala Crowder and her nephew Israel Henderson. She is survived by her sister Kathleen Crowder; her brother Casey Crowder; her daughter, Caitlin Crowder-Kirsch; grandchildren, Christian, Jason, and Harper and a host of nieces and nephews.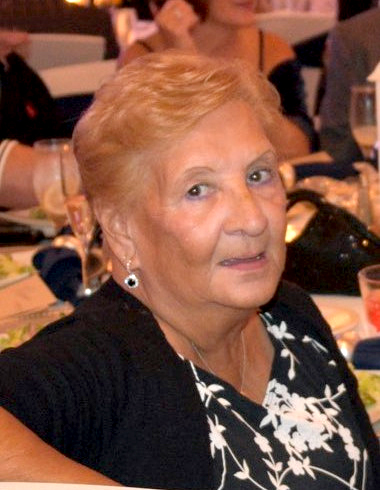 Carol Ann Carlesimo, age 78 of Long Branch, passed away peacefully at Monmouth Medical Center surrounded by her family on January 16, 2023. Carol was born June 8, 1944 in Newark. She was a lifelong resident of Long Branch and a graduate of Long Branch High School. She was a parishioner of Holy Trinity Church of Christ the Parish in Long Branch.
Her favorite place was Pier Village. Carol loved spending time with her summer friends at the Thursday night concert series. She enjoyed eating at McLoone's where her favorite dish was clams. Carol brought love and laughter wherever she went and was the life of the party where you could always find her dancing. She was a devoted mother and grandmother. "MomMom" was witty and strong, and with that, we all called her "Butch".
She will be missed dearly by all of us.
Carol was predeceased by her parents Anthony and Antoinette Villano and "Brother" Louis Carlesimo. She is survived by her son Louis and his partner Karen and her son Anthony; her daughter Jaime and her partner JC Sanchez; grandchildren Ginna, Mikael and Ava; great grandson Apollo; brothers Vinnie and his wife Joyce, Bruce and his wife Georgette and Robert; sisters in law Celeste and Rose, and many loving nieces, nephews and countless Godchildren.
Visitation will be held on Thursday, January 19, 2023 from 6 -8 pm at the Damiano Funeral Home, 191 Franklin Avenue in Long Branch. Funeral Friday; 9 am from the funeral home with a 10:30 am Mass at Star of the Sea Church in Long Branch. Memorial donations may be made to St. Jude's Children's Hospital, 501 St, Jude Place, Memphis, TN 38105, https://www.stjude.org/ The family invites you to leave a letter of condolence by selecting the Tribute/Guestbook link above.
To send flowers to the family or plant a tree in memory of Carol Ann Carlesimo, please visit our floral store.
Arthur Tauber, 94, one of the oldest residents of Long Branch, New Jersey, passed away on January 10. He is survived by a loving family including his wife Jean, and their three children, Mark, Michele, and Alan, as well as Alan's wife Andrea, and their two children, Rebecca and Ilan. Arthur's sister Selma Shubin also grieves his loss, as well as her son Brian, her daughter Michele and son-in-law Jack Kaplan, and their two children Jason and Brandon.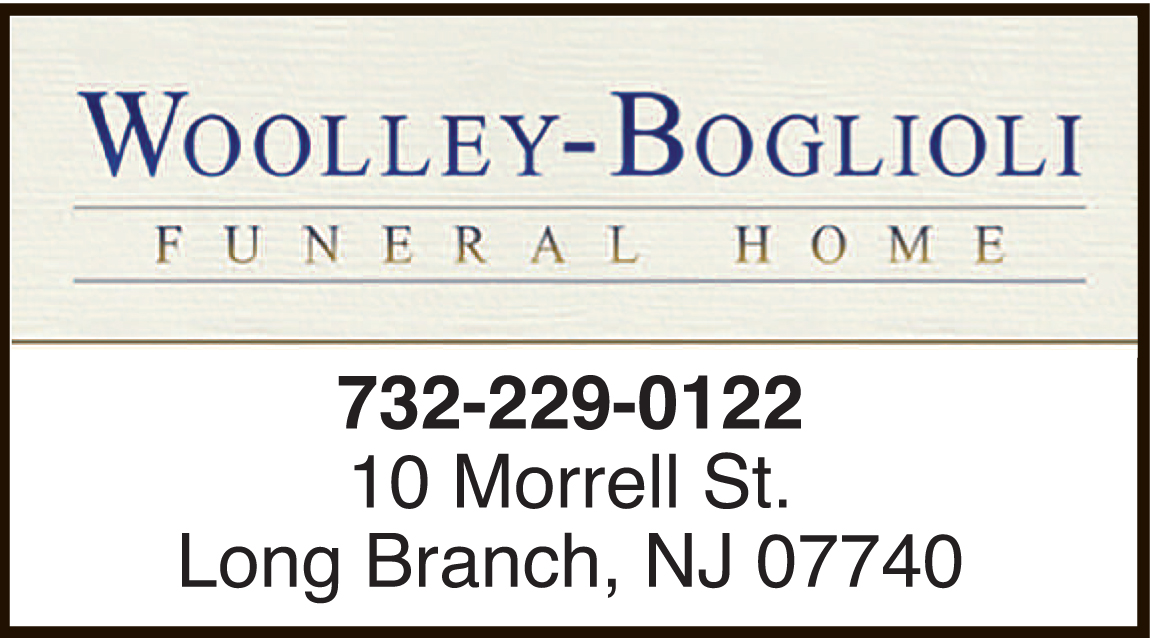 Arthur grew up in the Bronx and remembered with fondness his formative years at DeWitt Clinton High School and as a Star Scout who led his troop. After a tour of duty in the Navy at the submarine base in New London, Connecticut, Arthur received a bachelor's degree in Chemistry, and began work as a civil service researcher at the U.S. Army Electronics Command at Fort Monmouth New Jersey in 1954. He would go on to work for the command for over 40 years, earning a master's degree and Ph.D. in chemistry along the way. Arthur published many peer-reviewed articles still cited by scientists and received some 20 patents from both the U.S. and Canada. He took great pleasure in his role as board member of the Junior Science Symposium and the local chapter of the American Chemical Society as well as in mentoring many up-and-coming science students.
Arthur was an active member of Congregation B'nai Sholom for over 30 years, serving as treasurer and Men's Club president. When the congregation merged with Temple Beth El in Ocean Township, he was honored to carry one of its Torahs to its new home. He continued as a regular attender, particularly at Minha services to comfort the bereaved who said Kaddish for those who had lost loved ones.
Arthur loved fishing and canoeing. He tended a vegetable garden that yielded what he jokingly called, "Tauber's terrible tomatoes." Along with Jean, he was a lifetime subscriber to the performing arts and took classes to become an early adopter of home computers.
In his later years, Arthur never missed an opportunity to celebrate the joyous milestones of his grandchildren and nieces nephews including graduations, weddings, and Bar and Bat Mitzvahs. He and Jean traveled the world from Japan to Europe and Israel, and took tours of the U.S. national parks.
His family, friends, and colleagues will honor his memory at a service on Friday, January 13, at Temple Torat-El at 11:30am, 301 Monmouth Road, Oakhurst; www.torat-el.org.  Graveside service to follow at Cemetery Chesed Shel Ames, Neptune. For messages of condolence, please visit Arthur's page of tributes at www.woolleyboglioli.com.
Eileen Dolores Conte, age 79 of Long Branch, peacefully passed away on January 5, 2023. A Long Branch native, Eileen was born on February 10th, 1942 to her loving parents Anthony and Frances Giordano.
She attended Star of the Sea Academy where she made many lifelong friends. Eileen worked at Monmouth Medical Center for over 25 years. She was very creative and had many talents, but her real passions were cooking, baking and hosting her family and friends. Her door was always open and she had a way of making everyone feel special and loved.
Eileen is predeceased by her parents and is survived by her daughter Kim Kantrowitz, son Patrick Conte, his wife Julie and her grandchildren Jordan, Jared, Jules and Julianna. Also survived by her brother Anthony, sister Kathleen and devoted nephew Anthony and his wife Elizabeth.
The family invites you to leave a letter of condolence through the Damiano Tribute/Guestbook.
Sandra Elizabeth DeFazio, 89 of Long Branch, peacefully passed away at home on Saturday, January 7th. Sandra was born in Newark on September 12th, 1933 to Anthony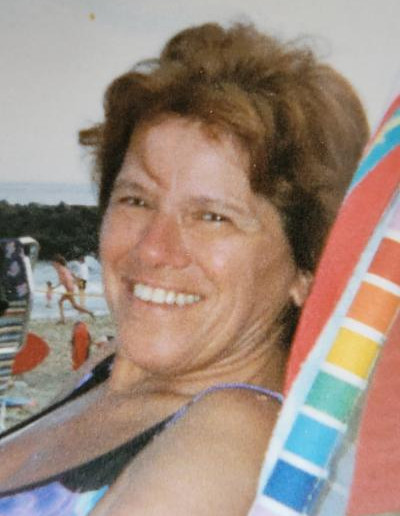 and Rose Maccioli. She moved to Long Branch after graduating from Central High School, and worked at Fort Monmouth for 25 years before retiring to spend time with her family and dote on her beloved grandchildren. She will be deeply and truly missed in this world.
She was known by many names – Sandra, Sandy, Sunny; Son to her husband; Mom to her kids; Aunt Sandra to many. But to her grandkids and most others, she was just called Nanny.
Sandra was known for her mouth-watering eggplant parm (fried of course), her sauce (cooked with meat, 8-10 hours – any other way is wrong), outrageous holiday decorations, scalding hot black tea that would burn anyone else's tongue, the blood orange shag carpet that covered the her whole house, over the top dining table decor, her shopping addiction (the grandchildren certainly had no complaints), and most famously, her "Nanny Moments" (i.e. she once forgot she left a voicemail to her husband, listened to said message, didn't recognize her own voice, and accused him of having a girlfriend – he was 85 years old).
Sandra had a smile that could light up a room and a giggle that ignited fits of hysteria. She was the life of the party; the first to arrive, the last to leave, and often the entertainment. She never stopped dancing, swinging her hips and clapping her hands – even while sitting.
She had impeccable style (re: see shopping addiction) and if you spotted some gray in her hair – no you didn't. Her drink of choice was a vodka tonic and she would have traded just about anything to be on stage next to Frankie Valli. But most of all she opened her home to anyone and everyone. You always left her house 10 pounds heavier. And if you weren't at Nanny and Poppy's house for Christmas, Thanksgiving, or Easter then really, what were you even doing???
Sandra loved fiercely and unconditionally. She moved mountains for her loved ones, would do anything for them at the drop of a hat, and when finished would kiss you on the cheek and hand you a twenty. She simply didn't know how to love any other way – with her whole being, always, forever, and 100 percent of the time*.
*(Disclaimer: If you were a driver anywhere within 70 feet of her car, a mouse, a jockey that lost her money at the track, and the occasional restaurant server – this does not apply to you.)
Sandy went as she came; like a hurricane. She was always dramatic, a little reckless, and forever a show stopper. She is predeceased by Louis, her husband of 64 years, and her 7 siblings; Sal, Vinnie, Tony, Joey, Mary, Betty and Jerry. Sandra is survived by her three children; Joseph and wife Charlene, Diane and partner Steve, Joanne and partner Billy; her four grandchildren Zachary, Jennifer and husband Steve, Jessie and Danielle; as well as many beloved nieces, nephews, cousins, family and friends.
Sandra Elizabeth DeFazio was the best of us. There will never be another like her. And despite her best efforts, she never hit big on the slots or won the lottery from scratch offs. She was the jackpot. To have known Sandra at all was the winning ticket. And we are all better for it
The family invites you to leave a letter of condolence by selecting the Tribute/Guestbook link above.
To send flowers to the family or plant a tree in memory of Sandra Elizabeth DeFazio, please visit our floral store.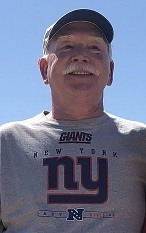 Stephen Mark McHugh, 67, of Oakhurst, Ocean Township, passed away on Thursday, January 12, 2023 after a courageous battle with cancer.
He was born in West Orange and lived in Long Branch and Allenhurst before moving to Oakhurst in 1993.
He was a real estate appraiser for many years. He loved to go on long walks especially with his dog Ellie Mae. In his free time, he liked to golf and was an avid New York Giants fan. His smile lit up a room and his presence and spirit will be missed by family and friends.
He was a great husband, brother, father and papa and he will be sorely missed by everyone that knew him.
He was predeceased by his parents, Peter and Eleanor McHugh and two brothers, Peter and Barry McHugh.
Surviving are his wife Vickie; daughter, Laura and her husband Tim Gaedt. He was Papa to his triplet grandchildren, Sophia, Jared and Ava; brother, James McHugh; sisters,
Jeanne Reng and Mariellen and her husband Scott Ekstrom and many nieces, nephews, cousins and friends.
There will be no services at this time. For condolences, please visit www.fiorefuneralhomes.com.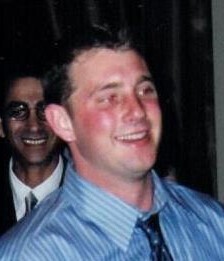 Allan Christopher Bakley was born on April 5, 1976 and passed away on January 8, 2023, he was 46 years old. He graduated from Ocean Township High School Class of 1995 and from Stockton University Class of 2000, he was a member of AXP.
Surviving are his parents, Nancy and Russ Bakley of Oakhurst; his sons, Jake and Ethan of Wanamassa; his sister, Dawn McIlwee of Mt. Holly; his brother, Rusty Bakley of Florida. Chris leaves behind many aunts, uncles and cousins.
Burial will be private for the family on Friday. For condolences, please visit www.fiorefuneralhomes.com.