Kevin G. Cieri, 64 of Ocean Township, NJ, died at his home surrounded by his family. He was raised in West Long Branch and had lived in Long Branch before moving to Ocean in 2020.
He loved music and enjoyed attending live concerts around the Monmouth County area, specifically in Asbury Park and the summer concert series in Pier Village and the West End sections of Long Branch. Kevin spent many years being a DJ at the Bar Bombay, and was a huge fan of singing karaoke, his go-to song being "Luck Be a Lady" by Frank Sinatra. Kevin was a fan of KC and the Sunshine Band, the Village People, Blue Oyster Cult and The Inferno's, often sharing good times at their concerts with his wife and children. An incredible writer and storyteller, Kevin had a great following on his Jersey Shore Retro blog. Kevin was also an avid fan of the New York Giants and New York Yankees.
Kevin loved to travel with his family, whether it be a day trip out to Princeton or New Hope, PA, or a lengthy stay at their favorite vacation spots. He will always be remembered as a "gentle man".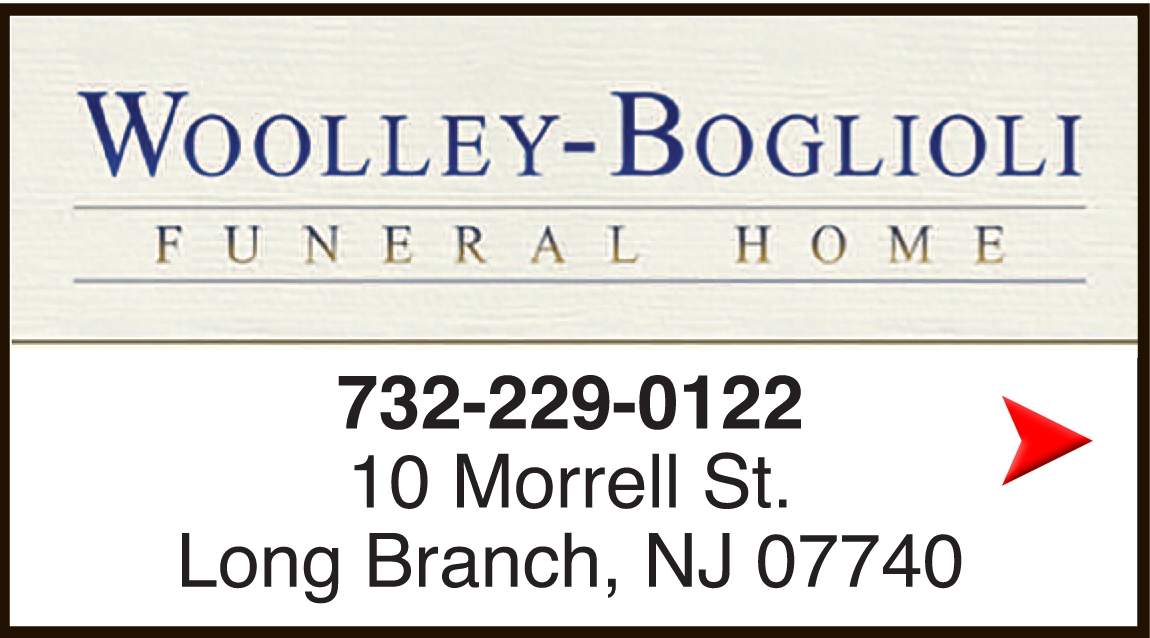 He was a graduate of Shore Regional High School, Glassboro State College and he received his Masters from Steven's Institute of Technology. Kevin worked for the Federal Government for 35 years before retiring as an I.T. Project Manager for the Veterans Affairs. Kevin was an exempt member of the West Long Branch Fire Company # 2. He served as the chairman of Long Branch Cable Commission for 15 years and served as a board member for Coastal Communities.
Kevin was predeceased by his father, Joseph J. Cieri and his brother, Brian Cieri.
Surviving is his wife Pauline Lagrotteria Cieri; their children, Anne Marie Cieri and Christian Cieri; his mother Phyllis Cieri; his brother Joseph Cieri; his brother's and sister's-in-law, Meredith Cieri, Barbara and Ken LePosa, Maria and Tony Maiorca, Joe and Sue Lagrotteria, Angela and Michael Irene; as well many loving nieces and nephews.
Visitation Monday, April 10th, 4 to 8 pm at the Woolley-Boglioli Funeral Home, 10 Morrell Street, Long Branch. Funeral service's Tuesday, April 11th, 11 am at the funeral home. Interment will follow at Mt. Carmel Cemetery, West Long Branch.  In lieu of customary remembrances, contributions in honor of Kevin may be directed to the Human Rights Campaign at give.hrc.org, The SPCA at 260 Wall Street, Eatontown, NJ 07724, www.monmouthcountyspca.org or the VNA, 23 Main Street, Suite D1, Holmdel, NJ 07733, www.vnahg.org.
To share a favorite memory or send a message of condolence please visit Kevin's page of tributes at www.woolleyboglioli.com.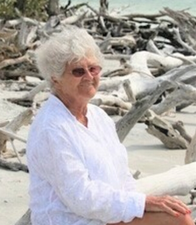 It is with a heavy heart that we announce the passing of Monica Sperling. She was born April 10th,1934 in Elizabeth NJ and was raised with her three siblings Jack, Maureen and Anne in Keansburg NJ. After meeting the love of her life at the North Bath Avenue beach in 1953, she moved to Oceanport to build her home with her husband George Sperling, where she raised her children and lived for the next 70 years. Monica was widely known for her iconic role as an Oceanport bus driver for over 20 years, becoming a community staple known for her friendly smile and welcoming wave. She held a lifelong love of the beach, visiting regularly and bodysurfing her favorite waves well into her 70s. She will always be remembered for her willingness to forgive easily and love of sharing laughter with friends and family.
Monica was predeceased by her parents Martin and Anna Lang, brother Jack Lang, sister Anne Vandyke, beloved husband George Sperling, and son Gregory Sperling. She is survived by her sister Maureen and spouse Bill, her son Jeff and spouse Lori Lee, daughter Mary and spouse Shane, son Scott, and her grandchildren Samantha, Garrett and spouse Victoria, Luke, Tyler, Chris, Hailey, Olivia and spouse Jeremy, Jordan, Greer, Grady, Gaven, Natalie, Liam, and great-grandchild Miles.
The matriarch of our family will be deeply missed by her family, friends, and everyone that had the pleasure of spending time with her.
For messages of condolence, please visit Monica's page of tributes at www.woolleyboglioli.com.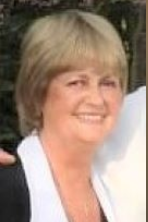 Judith "Judy" L. Brummer, 79, of Oceanport passed away peacefully Wednesday, March 29th at home.
Born in Ayer, Massachusetts, Judy was raised in Oceanport. For many years, Judy worked in the sign department for Shop Rite, West Long Branch.
Judy and her late husband Robert 'Bob' Brummer simultaneously built their business, Brummers Tree Service, and their family. Lucky for them they had four boys. Robert 'Bobby', Keith, Mark and Brett, all four worked alongside their mother and father. Kids in tow you would find Judy at Little Monmouth Beach Club with her other favorite people, The Knitters, a tight 'knit' group of women that all surrounded each other with love, laughs, family, and support. Every family get together would guarantee that Judy would bring her famous baked beans! Everyone was welcomed at Judy's house. Quick with a cup of coffee, a chat, or up for a family fun day in the back yard, as long as you were having fun, Judy was happy.
The joy of all joys is Judy's four granddaughters, Victoria, Alexandra, Giselle and Eva. The girls loved their Grammy so much. Each one of them had their own special relationship with Judy. With such a huge capacity to give, Judy was like a grandmother to so many kids. She never forgot birthdays or Christmas and every gift had so much thought put into them.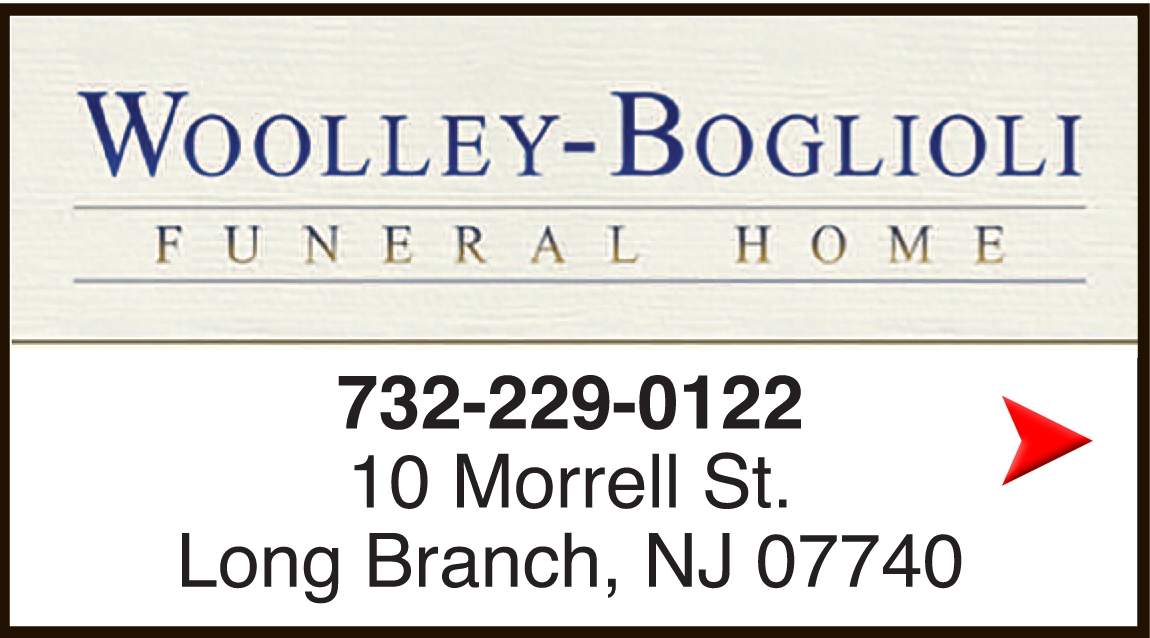 To Judy's and our extended family, please know how much your Aunt Judy loved you all. She was always over the moon as your own families grew and got a kick out of each of your personalities. Judy loved her relationships with our Aunts and Uncles and the memories shared always kept us entertained as a family.
We want our friends and Judy's friends to know that Judy loved each one of you so much. She valued every relationship with you and your families. You too are our family.
Judy was predeceased by her husband Robert F. Brummer, Sr. in 2011 and her brother James Ambrose. Surviving are her children Robert, Jr. and his wife Sarah, Keith and his wife Erica, Mark and his wife Elizabeth, Brett and Katie McCallion, Judith's sister and brother-in-law Margaret and Dennis Schweikhardt; and Judy's grandchildren Victoria and Robert Russo, Alexandra and fiancée Lu Neris; Giselle Brummer and Eva Judith Brummer.
For messages of condolence, please visit Judy's page of tributes at www.woolleyboglioli.com. In lieu of traditional remembrances, donations may be made in Judy's memory to Port-Au-Peck Fire Company, 433 Myrtle Avenue, Oceanport, NJ 07757 or her favorite charity… QVC & TJMAXX (wink wink).