Public invited to newly renovated Health & Technology Center to gander at 1910 Coca-Cola sign while enjoying pizza and a vintage bottle of the soft drink  
A vintage Coca-Cola sign, dating back to 1910, was uncovered last month during demolition of an adjoining building's exterior on Third Avenue in downtown Long Branch. The historic discovery was carefully removed and donated to the city by Prime City developers Dan Silverman, Alex McGee and Mike Reichel along with their partners Nick Urgo, Angelo and Anthony Giachi.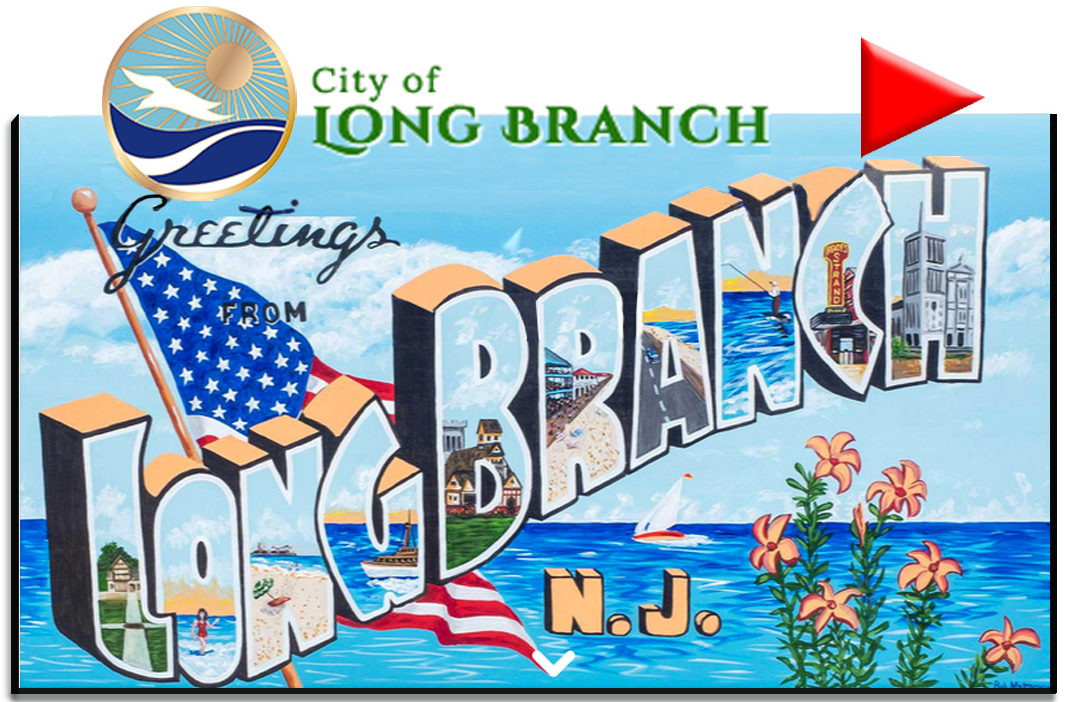 Before the pieces are safely stored, and a permanent home is found, residents and visitors will have a chance to check out this piece of history up close on Thursday, April 27th from 6pm-8pm, at the newly renovated future home of the Health & Technology Center at 131 Bath Ave. (corner of Bath & 3rd). The city will host a viewing party where the planks from the sign will be laid out, and vintage bottles of Coca-Cola, pizza and snacks will be available for all to enjoy.   
"Our DPW has done a truly outstanding job remodeling the space donated to us from Monmouth Medical that will soon be home to Long Branch's first Health & Technology Center," stated Mayor John Pallone. We thought that this was the perfect opportunity for the residents to see a piece of our history in a space that represents our future as a healthier and more connected city."  
The New Health & Technology center is one important part of the city's continued efforts to re-vitalize and re-develop Long Branch. Once opened, the center will provide additional health services, outdoor space to exercise or relax, a technology center to help bridge the digital divide, along with so much more. Stay tuned for more news, but in the meantime, starting May 1st, the renovated building will temporarily house the Free Public Library while their building gets restored to represent its Carnegie roots.   
"Our City has been given an extraordinary gift – an unexpected time capsule at the very moment we are working hard to honor Long Branch's rich history. We will be able to protect an intriguing piece of our past while we look forward to the future." said Council President Rose Widdis.  
The city certified with a Coca-Cola archivist in Atlanta, that the sign most likely dates to around 1910. The slogans, "Delicious & Refreshing" and "Relieves Fatigue" along with the color scheme, were the main identifiers that helped pinpoint the date. According to the experts, there just aren't that many signs around that are this old. Out of over 100 Coca-Cola ad campaigns that once dotted the Jersey Shore, only the one in Long Branch remains.   
The Coca-Cola sign is in good condition, having been protected by the adjoining building for a century. Fortunately, it was painted on original wooden planks and was able to be moved by the developer who meticulously numbered and removed the planks.   
Angelo Giacchi, stated, "We are happy to have played a part in this exciting discovery."  
Keith Eyerman, the owner of 22 Third Avenue, has generously gifted the City of Long Branch this historic sign to be preserved for generations to enjoy this glimpse back in time. A suitable home in a public space will be found for this exceptional piece of history.  
"This is an astonishing find. I support the City in saving this sign for everyone to enjoy," said Keith Eyerman.  
The City of Long Branch is located in Monmouth County, New Jersey.  Learn more at www.longbranch.org. If you would like more information, please contact Michal DiMiceli at 732-571-5645 or mdimiceli@longbranch.org.