Surviving are her nephews, John M. Malley, his wife Eileen and their children, John and Matthew; Thomas P. Malley and his children, Christine King, Thomas, Patrick, Michael, and his granddaughter Alivia King.
Terry loved to travel and explore new places with her husband. St. Thomas, Virgin Islands held a special place in their hearts, where they would spend a month every year. She also enjoyed being a member of the Ladies Auxiliary of the Monmouth Beach Fire Company where she held the position of Secretary. In her free time, Terry enjoyed reading, and she would always end her day with a glass of wine and a good book.
A memorial gathering will be held at Precious Blood Church, 72 Riverdale Avenue in Monmouth Beach on Wednesday, June 14 from 9:30 am followed by a Mass at 10:30 am. In lieu of flowers, contributions can be made to the Monmouth Beach Cultural Center in Monmouth Beach, New Jersey.
Rest in peace, Terry. You will be dearly missed by all who knew you. The family invites you to leave a letter of condolence by selecting the Tribute/Guestbook link above.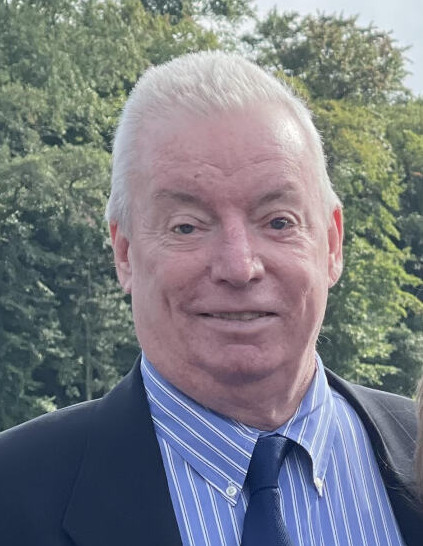 Michael George Munn, 69 of Monmouth Beach, passed away on June 5, 2023 at home. He was born on June 21, 1953, in Newark, NJ, to Teresa Kelly and George Munn.
In 1980, Michael founded Andantex USA Incorporated with his father, going on to serve as President for over 25 years. He was a respected businessman who deeply loved all of his employees and helped to build the business into what it is today.
Michael was a kind and caring man that would go to any length to help his friends and family. If you were fortunate enough to become one of Mike's friends, you were a friend for life. There wasn't anything he wouldn't do for you, which also meant that you may have had to sit and listen to "one" of his old stories. He loved cheering on the Oakland Raiders and the South Carolina Gamecocks, and sharing a drink (or a few) with his many friends at Boyle's.
He is preceded in death by his mother and father, Teresa and George Munn, and father-in-law Richard Van Wagner. Michael is survived by his wife, Laura Munn; daughter, Brady Munn; son, Michael Kelly Munn; his sisters and brothers-in-law, Patricia and Paul Drescher and Mary Ann and Bruce Bradley, as well as his in-laws, whom he loved as family: Richard and Kerry Van Wagner, Patrick and Jacki Van Wagner, Michael Van Wagner, and mother-in-law, Elizabeth Van Wagner. He is also survived by many beloved nieces, nephews, aunts, uncles, and cousins.
Michael will be dearly missed by his family, friends, and the community.
In lieu of flowers, memorial donations may be made to St. Jude Children's Research Hospital, 501 St. Jude Place, Memphis, TN 38105. The family invites you to leave a letter of condolence by selecting the Tribute/Guestbook link above.
To send flowers to the family or plant a tree in memory of Michael George Munn, please visit our floral store.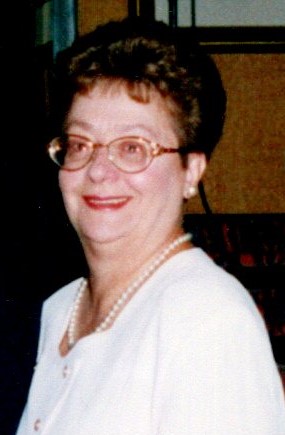 Pasqualine Venezia Lorkiewicz, 86, a lifelong resident of Long Branch, died at The Chelsea at Shrewsbury, NJ on Sunday May 28th.
A 1956 graduate of Long Branch High School, she married her husband Henry Lorkiewicz in 1959 and together they began their life in Long Branch. Patty retired after 40 years with New Jersey Natural Gas as a Data Clerk. She was a member of the Long Branch Women's Club, the Ladies Auxiliary of the Long Branch Fire Department and the New Jersey Natural Gas Lamplighters.
Patty and her late husband of 58 years, Henry, enjoyed traveling extensively throughout Europe, visiting Hawaii and Alaska and taking cruises. She loved to work with Henry on their vegetable garden and was always there as Santa's helper throughout the Christmas season with many organizations, family and friends. She loved cooking and travel shows, and had a collection of cookbooks, but usually preferred any local restaurant.
She was pre-deceased by her parents Peter and Minnie Venezia in 1998, husband Henry J. Lorkiewicz in 2017, her brother Peter Venezia in 2022; and her brother-in-law, William Lorkiewicz.
Surviving are her brother and sister-in-law, Robert and Patricia Venezia, West Long Branch; her sisters-in-law, Maryann Venezia, Durham, N.C. and Cora Lorkiewicz, Portsmouth, VA; Aunt Pat's beloved nieces and nephews, Joseph and Christina Venezia, Middletown, Karen and Keith Davis, Manahawkin, Justin and Natasha Venezia, Efland, NC, Rebecca Venezia, Queens, Regan Venezia, Las Vegas, Thomas Lorkiewicz, Virginia Beach, Karen Clements, Portsmouth, VA, and Robert and Christie Lorkiewicz ,Virginia Beach; as well as fourteen grandnieces and grandnephews.
The family would like to give a special thanks to Dr. Seth Cohen, Nurse Maria Vaz, and Maura and all the staff at The Chelsea at Shrewsbury for their kind and compassionate care.
In lieu of customary remembrances, Patty's family asks with gratitude that donations be made to the Parkinson's Foundation at www.parkinson.org.
To share a favorite memory please visit Patty's Page of Tributes at www.woolleyboglioli.com
George Robert Woolley, 66, of Eatontown, passed away peacefully at home with his wife at his side after a two-year battle with cancer.
George grew up in the Wayside section of Ocean Township where the family had a farm on Poplar Road. He was an avid surf and ocean fisherman. He belonged to the Spring Lake Live Liners Fishing Club. He was a fly-tying hobbyist and enjoyed making ties for friends. In his youth, he enjoyed hunting accompanied by his beagles. George was very handy when it came to working around the house. From the basics of handy work to the more complicated jobs that only an experienced electrician knew how to do, he could do it all.
He is predeceased by his parents Marjorie (Thompson) Woolley and George Allen Woolley, and his brothers Edward Allen Woolley and John Allen Woolley.
Surviving is his loving wife Deborah (Broadt) Woolley of Eatontown; his sons Edward William of Island Heights and George Robert of Franklin, VA; his daughter Jennifer Turley of Roanoke, VA from his first marriage to Patricia Watson; his sister Hildred Woolley of Long Branch, and several grandchildren, nieces, and nephews.
For messages of condolence, or to share a favorite memory of George, please visit his page of tribute at www.woolleyboglioli.com
Donations in his remembrance can be made to The Raptor Trust, Bird Rehabilitation and Education Center, 908-647-1091, via their Facebook page or the Marine Mammal Stranding Center, 609-266-0538, via the Facebook page.
The Honorable Judge Lisa Payne Thornton, a woman of remarkable kindness and generosity, passed from this world to her heavenly home on May 26, 2023, at the age of 59. She was born and raised in Long Branch, NJ, to Milford L. Thornton and Louise S. Thornton. She is predeceased by her parents and brother, Milford L. Thornton, Jr. Though she has departed, her loving memory will continue to be cherished by her nephew Kent A. Thornton, whom she loved like a son, and his wife Federica, great-nephew Lorenzo Thornton, great-niece and namesake Lisa M. Thornton, and a host of family, friends, and colleagues.
Lisa was a woman of faith and a devout member of the Second Baptist Church in Long Branch, New Jersey. She lived her life with a deep sense of purpose, and her contributions made through a stellar career in    law and public service will never be forgotten.
Her journey began in Long Branch Public Schools, where she excelled academically. She graduated from Long Branch High School and attended Douglas College where she obtained her undergraduate degree in Political Science. Lisa went on to obtain her juris doctorate from Rutgers University School of Law. Her professional life was marked by an unwavering commitment to justice. At the time of her transition, Lisa served as the Assignment Judge of Monmouth County to which she was appointed in 2014 by Chief Justice Stuart Rabner. She made history in this role as the first African American Woman Assignment Judge in New Jersey history. She was originally appointed to the Superior Court bench by Governor Jon S. Corzine in 2008.  There, she served as the Supervising Special Civil Part Judge and Presiding Judge for the Monmouth Vicinage. Prior to her appointment to the bench, Lisa served as Chief of Staff for the Department of Law and Public Safety, where she assisted  both Attorney Generals Stu Rabner and Anne Milgram with the overall management and oversight of the Department and its approximately 9,000 employees.  Lisa was highly acclaimed for spearheading a statewide criminal justice initiative that addressed prevention, enforcement, and re-entry.
Lisa was a woman of many talents, and her contributions to public service were extensive. In 2006 she served as Senior Counsel to Governor Jon S. Corzine , assigned to the Authorities Unit, responsible for monitoring public boards and commissions. Lisa supervised these Boards to ensure alignment with  the Governor's agenda on  issues ranging from  healthcare and education to public finance and transportation. From 2002 through 2006, Lisa served as Special Deputy Commissioner for the Department of Banking and Insurance, where she helped develop reforms that resulted in the vibrant auto insurance market that New Jersey consumers currently enjoy. From 1999 to 2001, Lisa served as a Municipal Court Judge in Neptune, NJ. In addition, she was a Senior Trial Attorney with Prudential Financial from 1992 to 2002.
Beyond her illustrious career, Lisa was a woman of many passions, with a deep love of travel, cooking, and spending time with her family. Her warmth, humor, and loving spirit will be deeply missed.
In honor of Lisa's lifelong dedication to the pursuit of justice and achieving diversity in the legal profession, the New Jersey State Bar Association has established The Hon. Lisa P. Thornton Memorial Scholarship for young African American women seeking to attend law school.. In honor of her legacy, donations can be made by going online to www.njsbf.org.  Checks can be mailed made payable to the New Jersey State Bar Foundation with a notation to direct the funds to The Hon. Lisa P. Thornton Memorial Scholarship. Checks can be mailed to The New Jersey State Bar Association c/o Angela Scheck: 1 Constitution Square, New Brunswick, NJ 08901. You may contact Angela Scheck directly at ascheck@njsba.com.
As we bid farewell to Lisa Payne Thornton, we honor her legacy of kindness, compassion, and devotion to justice. Her spirit will continue to shine in the hearts of those who knew her, and her memory will be a guiding light for generations to come.
The family invites you to leave a letter of condolence through the Tribute/Guestbook link.
To send flowers to the family or plant a tree in memory of The Honorable Lisa Payne Thornton, please visit Damiano floral store.