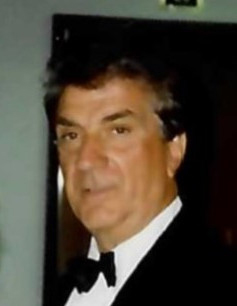 Daniel J. Gammo, Jr., of Long Branch, passed away peacefully in his home on August 17, 2023.
He was born and raised in Newark, N.J.  He was 94 years old.  In 1985, he made Long Branch his permanent home with his beloved wife, the late Helen (Pettoni) Gammo.
At 17 years old, Daniel Joined the Army to serve in WWII.  He received an Honorable Discharge.  Daniel earned the Army of Occupation Medal and the WWII Victory Medal.  Daniel was so proud to be a Veteran.  He loved wearing his Veteran hat for all to know he served his country.
Danny was a foreman for Edson Tool Company in Belleville, NJ for 28 years.  After he retired in 1985, Dan kept very busy.  He loved to work with his hands doing various jobs.
Daniel really loved the beach, ocean and boardwalk.  He was truly happy going to Pier Village in Long Branch to pass the time away with his friends.
Daniel was pre-deceased by his beautiful wife Helen (Pettoni) Gammo.  Beloved father of Daniel M. Gammo, his wife Deborah, Elaine Walker and her late husband Donald.  Loving Pop Pop to Steven Walker, his wife Lisa, Alyssa Fioretto her husband Frank, Alexa Gammo and Ava Gammo.  Proud Great-Pop Pop of Jackson Donald and Hunter Daniel.
Visitation at the Leonardis Memorial Home, Inc., 210 Ridgedale Avenue, Florham Park on Wednesday from 9-11am, followed by the funeral mass at St. Rose of Lima Church in East Hanover at 11:30am.  Interment at Gate of Heaven Cemetery in East Hanover.
In lieu of flowers, donations can be made in Daniel's name to St. Jude Children's Research Hospital, see donation box below for details….
To plant a beautiful memorial tree in memory of Daniel J. Gammo, please visit our Tree Store.
Frank J.  Peterpaul a man who exemplified family, intellect and well-placed humor, passed away surrounded by his family, on August 16, 2023, A World War II veteran and beneficiary of the GI Bill, Frank with tremendous support from his wife Anne M Peterpaul (née) Vitolo became an attorney. Both worked tirelessly hand in hand as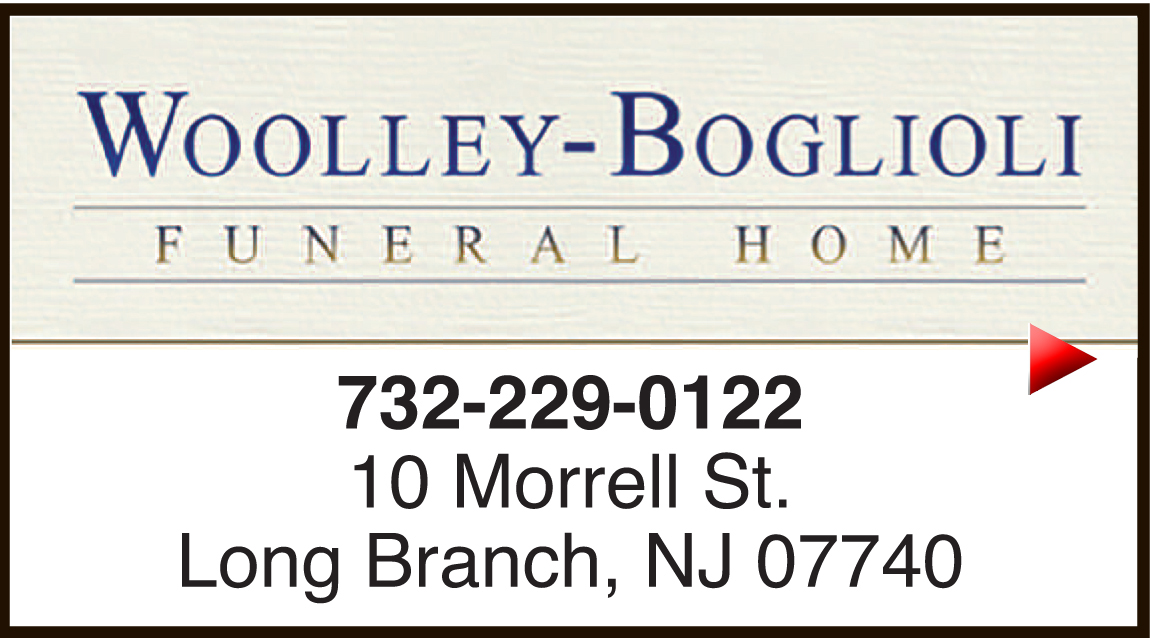 each were first born and the first in their family to attend college. Through that teamwork they achieved much in life. Frank and Anne or more affectionally know as Fran and Anne were truly a team. Frank became a lawyer and Anne retired as a teacher to raise their four children. Luanne Peterpaul (Robin Kampf), Marianne Dowling (Ed), Tony Peterpaul (Kelly) and Frank Peterpaul. Those children produced 12 grandchildren, 14 great grandchildren with 2 more on the way. His family was everything to him.
To Frank the law was a passion. He excelled in advocating for his clients and mentoring those who followed in his footsteps.  He thrived in meaningful discourse. He was a   mentor, father, grandfather, great grandfather to many.
He is survived by his loving wife Anne, children, grandchildren and great-grandchildren. He will join his brother Charlie and grandson Thomas in heaven.
Visitation was Friday at the Woolley-Boglioli Funeral Home, 10 Morrell Street, Long Branch, NJ.   Entombment  followed in Woodbine Cemetery, Oceanport.
In lieu of flowers donations can be made to the Thomas Peterpaul Foundation. PO Box 135, Allenhurst, NJ. 07711. www.ThomasPeterpaul.org.  For messages of condolence, please visit Frank's page of tributes at www.woolleyboglioli.com.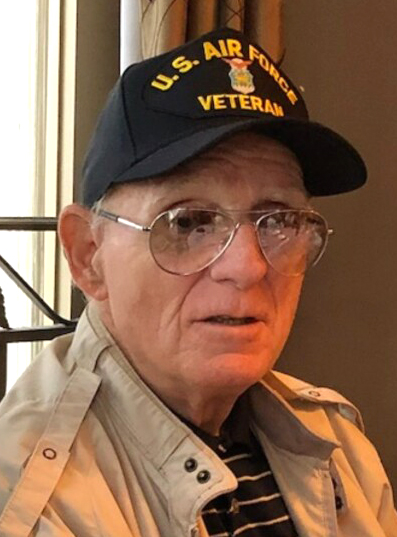 Vincent Marone, lovingly known as Vince, peacefully passed away on August 18, 2023, at the age of 87, at Jersey Shore Hospital in Neptune, NJ. He was a devoted husband, father, brother, and friend. Vince's kind and compassionate nature endeared him to all who had the privilege of knowing him. He will be deeply missed by his many cherished friends.
Vince possessed a remarkable talent for the arts. His creative spirit found expression in his exquisite paintings and intricate carvings, which brought joy and beauty to those who beheld them. In his leisure time, Vince found solace on the golf course and by the tranquil waters, indulging in his passion for fishing. His love for music led him to become a skilled musician, and he shared his gift with others, bringing happiness to their lives. Vince was also a proud member of the Knights of Columbus, embodying the values of charity and service.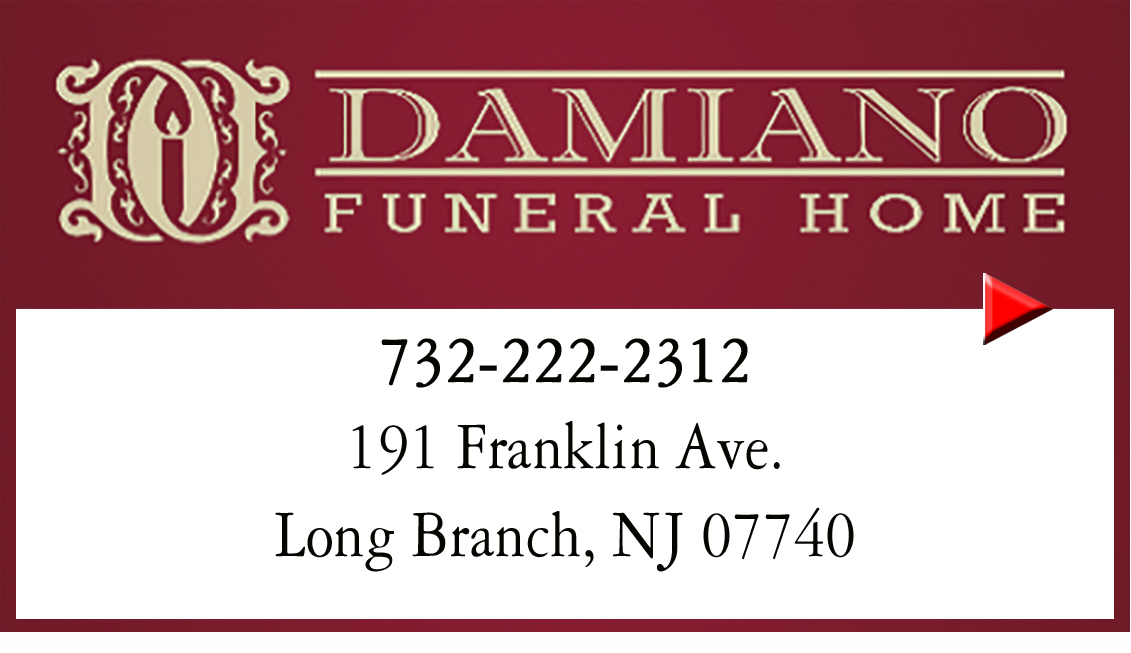 Beyond his personal pursuits, Vince dedicated himself to making a positive impact in his community. He selflessly volunteered at the soup kitchen in Asbury Park, providing nourishment and comfort to those in need. His unwavering commitment to helping others touched the lives of many, leaving an indelible mark of compassion.
Vince is survived by his beloved wife, Angela Marone, his devoted son Vincent Marone and daughter-in-law Tracy Marone, his cherished daughter Stephanie Perrin, his adored grandchildren Vincent Marone, Angelo Marone, and Olivia Perrin, his sister-in-law Jean Hesslein, and numerous beloved nieces and nephews. He was preceded in death by his parents, Lawrence and Caroline Marone, and his dear brother Ralph Marone.
Vince received his education at Red Bank Catholic High School in Red Bank, NJ. Following his studies, he proudly served his country as a member of the US Air Force from 1954 to 1957, contributing to the military's mission with honor and dedication.
After his military service, Vince embarked on a successful career as a Logistics Manager at PM SATCOM, Fort Monmouth. His expertise and commitment to his work were exemplary, earning him the respect and admiration of his colleagues.
Vince found solace and spiritual nourishment at Saint Dorothea's in Eatontown, NJ, where he faithfully worshipped. The church provided him with a sanctuary of faith and a supportive community, enriching his life in immeasurable ways.
Family and friends are invited to pay their respects at the viewing services, which will be held on Wednesday, August 23rd, at Damiano Funeral Home in Long Branch from 4 pm to 7 pm. A Mass of Christian Burial will be celebrated on Thursday, August 24th, at 11 am at St. Dorothea's in Eatontown, NJ. In lieu of flowers, memorial donations may be made to St. Jude Children's Research Hospital, 501 St. Jude Place, Memphis TN 38105, Web: http://www.stjude.org/ or Missionaries of Charity, 144 Ridge Avenue, Asbury Park NJ 07712.
Vincent Marone's legacy of kindness, creativity, and selflessness will forever be treasured by those who were fortunate enough to have known him. May his soul find eternal peace, and may his memory be a source of comfort and inspiration for all who mourn his loss.
To send flowers to the family or plant a tree in memory of Vincent Robert Marone, please visit our floral store.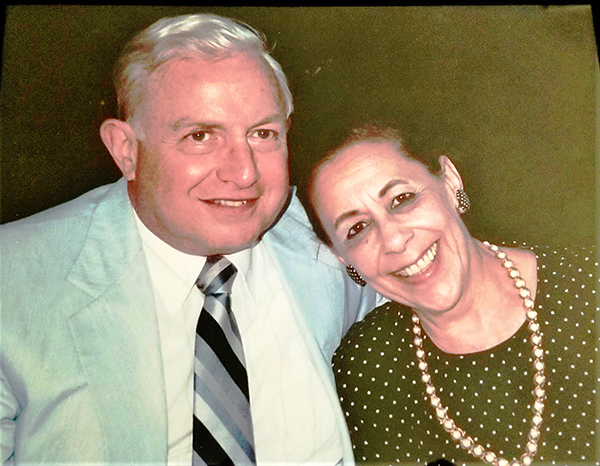 Jean Tauber, one of Elberon's oldest residents, passed away on August 13, 2023. Her husband, Arthur, predeceased her by 7 months, passing away in January 2023. They were married for 66 years and had lived at 927 Woodgate Avenue since 1957.
Surviving Jean are her children Mark, Michele, and Alan, Alan's wife Andrea Weiss, and their children Ilan and Rebecca. Also grieving Jean's loss are her sister-in-law Selma Shubin, Selma's son Brian, daughter and son-in-law Michele and Jack Kaplan, and their sons Jason and Brandon.
Jean grew up during the hard times of the Depression. Her family's financial circumstances were worsened by the early death of her father. With the help of her elder Brother, Irv, and sister, Anne, the family survived, and Jean was able to complete high school.
After high school, Jean joined a generation of young women who worked as operators at the telephone company. Jean remembered this period with relish, as well as the many friends she made and the spirited hijinks they got up to. In 1961, Jean retired from "Ma Bell" to raise her three children and devote herself to community service as Cub Scout Den Mother, Brownie Troop Leader, and Elberon School PTA President.
Jean returned to work in 1970, first as a Teacher's Aide at Elberon School. She then moved to become a caseworker at the Monmouth County Welfare Board, and finally joined Fort Monmouth's Communications Electronics Command as a security and administrative clerk. When a position for Department store operator opened at Abraham & Strauss (now Macy's), Jean could not resist returning to a part-time job that reminded her of the happy years at Ma Bell. Jean never missed family celebrations from high school plays to bar mitzvahs, weddings, and reunions — often at the home of her sister- and brother-in-law Selma and Murray Shubin.
Fully retired in 1996, Jean and her husband Arthur traveled the world — Japan, Israel, Turkey, and all of Western Europe. In the U.S., they toured the national parks and the many cities where Arthur served on the board of the yearly Junior Science Symposium. Throughout these years, Jean and Arthur also frequently attended local concerts and art events as well as New York city's many cultural venues from museums to Broadway shows. And Jean never lost opportunities to pursue her favorite pastime — Mah Jongg. She made lasting friendships with three generations of "Mah Jongg Ladies" right up to the COVID restrictions.
In her later years, Jean took joy in seeing the achievements of her grandchildren, Rebecca, and Ilan, in academics, sports, and professional work. Jean loved traveling to see her daughter Michele in stage performances and visited her son Mark in Vienna during his tour there with the Foreign Service. As Alan and Andrea's family grew, family get-togethers moved to Philadelphia where Jean had many reasons to kvell, among which were Alan's work as a prominent attorney, and Andrea's elevation to provost of Hebrew Union College–Jewish Institute of Religion.
Josephine Ellen Valentino, also known by her maiden name Ricciardelli, passed away peacefully on August 13, 2023, at the age of 98 in Palm Beach Gardens, FL. Born on May 2, 1925, in Newark, NJ, Josephine was a beloved daughter, wife, sister, and aunt to a large and loving family.
Josephine had a long and distinguished career at Fort Monmouth, NJ, where she worked for over 40 years in the US Army Procurement Division. Her dedication and commitment to her profession were evident throughout her tenure, and she retired on April 3, 1993.
Josephine was a woman of faith and found solace in worshiping at St. Michael's. Her spirituality played an important role in her life and provided her with strength and guidance.
Josephine will be deeply missed by her nine nieces and nephews. She was preceded in death by her beloved husband, John Valentino, her parents Frank and Josephine (Parrozzo) Ricciardelli, and her sisters Rose and Florence, as well as her brothers Louis, Gerard, George, and Frank. She also leaves behind numerous other nieces and nephews who will cherish her memory.
A visitation will be held at from 10 am to 11:30 am  August 26, 2023, at Damiano Funeral Home, followed by a Mass of Christian Burial at 12:00 pm at St. Michael RC Church, West End. Entombment will follow in Woodbine Mausoleum, Oceanport, NJ
Josephine Ellen Valentino will be remembered for her kindness, dedication, and love for her family. Her legacy will live on in the hearts and minds of all who knew her.
To send flowers to the family or plant a tree in memory of Josephine Valentino, please visit Damiano floral store.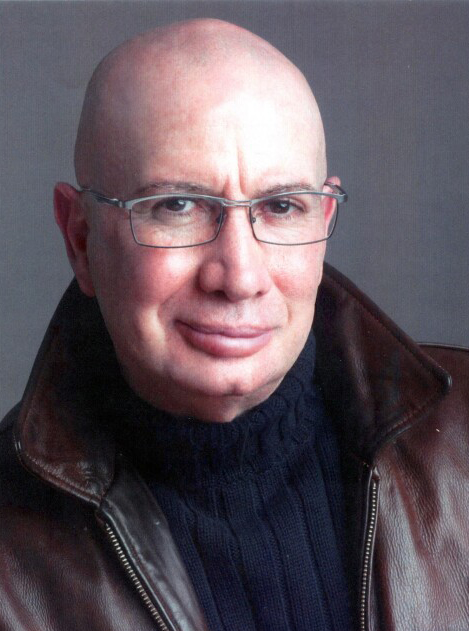 Jorge Antonio Miramontes, known to many as George, passed away on August 13, 2023, at the age of 65 in Long Branch, NJ. He was born on October 5, 1957, in Villa Hermosa Tabasco, Mexico, to Sylvia and the late Carlos Miramontes Rojas. He was a devoted husband, brother, and son who will be deeply missed by his family and friends.
He is survived by his wife Janine Ashmont, mother Sylvia Miramontes Malacon, brother José Carlos Miramontes Malacon (Partner: Lilia Gloria Romero Heredia), sister Sylvia Miramontes Malacon (Partner: Jose Luis Castañon Zurita), and sister Diana Leticia Miramontes Malacón (Partner: Alonso Moreno Gonzalez).
George was an adventurous soul who had a passion for the ocean, sports, and entertainment. He traveled extensively throughout the United States, Europe, the Caribbean, Canada, and Mexico, embracing his love for exploration. He had a diverse range of interests and was a modern-day Renaissance Man.
In terms of education, George attended the National Autonomous University in Mexico City, where he graduated with a degree in dental surgery.  He practiced for a time in Mexico and Canada.  However, his path led him to various career opportunities that showcased his versatility and enthusiasm for different fields.
Throughout his career, George made an impact in several industries. He began his professional journey as a participant in Up With People Cast E 1981, where he displayed his talents during the Super Bowl XX halftime show in New Orleans in 1986. George then ventured into the hospitality industry, which included many years as a Club Med GO, teaching snorkeling, sailing and water skiing.
In more recent years, George utilized his skills as a licensed massage therapist at various spas in New Jersey. Additionally, he worked as a lifeguard at different Jersey shore ocean and pool locations. George also had a passion for the film industry and worked as a background actor in several movies. His most recent role was in the movie "A Call to Spy," where he portrayed a local mountain guide who leads a female field agent through the Pyrenees Mountains during WW II.
George held a PADI dive master status and was a 25 year member. Other memberships included Sag-Aftra and Up With People Alumni.
A luncheon to honor and celebrate George's life will be announced at a later date. In lieu of flowers, contributions can be made to charitable organizations such as the Joan Dancy and PALS, the ALS Foundation Philadelphia Chapter, or the Jersey Shore Medical ALS Center. These organizations were meaningful to George, and any support would be greatly appreciated.
George Antonio Miramontes was a remarkable and unique individual who touched the lives of many. His adventurous spirit, dedication to his loved ones, and diverse range of interests will be remembered and cherished by all who had the privilege of knowing him. May he rest in peace.
To send flowers to the family or plant a tree in memory of Jorge Antonio Miramontes, please visit our floral store.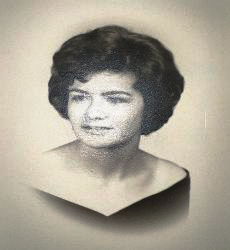 Ella Elizabeth "Beth" Boyington, was born December 24, 1945, to Francis and Ella Grimm of Long Branch where she was raised with her four brothers.
Beth graduated from Long Branch High School in 1963 and began her career at Bell Labs in Holmdel as an administrative assistant.  She raised her three sons in Ocean Township where she enjoyed watching them play sports and was their biggest fan.  She enjoyed baking and was an avid crafter.  Playing mahjong with her friends was a favorite pastime as well as rooting for the Yankees.
In 2016, Beth retired from Monmouth University where she worked for many years as an administrative assistant in the Leon Hess Business School.  She was a dedicated member of Ocean View Community Church in Leonardo.  Beth was a devoted mother, sister, aunt and friend.  Beth was a second mom to the neighborhood children as she always welcomed them into her heart and her home.  Beth exemplified strength, generosity, warmth and will deeply be missed by all who knew and loved her.
She is predeceased by her parents and her brother Tod Grimm.
Surviving are her three sons William & his wife Shari Boyington of Wall, Christopher Boyington of Tinton Falls, Matthew Boyington and Lori of Little Silver; Tod's wife Jane Grimm of Hilton Head, SC; Her three brothers Francis "Bucky" & his wife Lenore Grimm of Elberon, Bill Grimm of Colts Neck and Noah & his wife Lori Grimm of Cedar City, UT.  Beth was a loving grandmother to Jonathan, Nia, Kristofer, Julia and Jesse. Beth is survived by many nieces and nephews, her goddaughter Lisa Allocco-Russo of Wayside and Barbara Boyington of Metuchen.
In lieu of flowers, please consider making a donation in her name to The Wounded Warrior Project.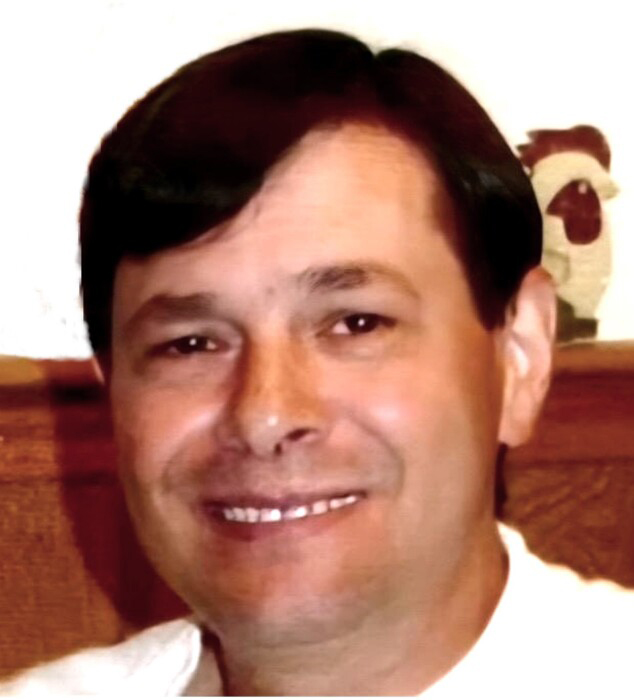 Frank (Francesco) Torchia, 73, of Eatontown, passed away on August 14, 2023. Born on July 18, 1950, in Miglierina, Italy, he was a lifelong resident of Long Branch and Eatontown. After graduating from Long Branch High School, Frank dedicated five years of his life to serving honorably in the Army. He was proud of his military associations and the skills he acquired during his service.
Following his military service, Frank pursued a career as an Air Conditioning and Heating Mechanic. He worked at Monmouth Park Racetrack until his retirement in 2015 and was a member of the Plumbers and Pipefitters Local, Union 9. Frank was a member of the Lutheran Church of the Reformation in West Long Branch, NJ, where he found solace and community. In his free time, Frank enjoyed gardening, spending time with his family and friends, and taking trips to Atlantic City.
Frank was a loving man, known for his sense of humor and loyalty. He was everything to everybody, always there to lend a helping hand.
He is survived by his sister, Rosina Morello, and her spouse Antonio Morello: his sister, Antonietta Marsico, his brother Pompeo "Pompy" Torchia and spouse Linda Torchia; his sister, Angelina Henschel, and her spouse, Doug Henschel: foster daughter Nanci Profetto and a host loving nieces, nephews and cousins.
He was preceded in death by his father, Felice Torchia; his mother, Brigida Torchia; his brother, Anthony Torchia; his brother-in-law, Sal Marsico and his nephew Frank Morello.
Visitation will be held on Thursday, August 17, 2024 from 10 am until the time of the funeral service at 12:30 pm at the Damiano Funeral Home, 191 Franklin Avenue in Long Branch. Entomebment will follow at Woodbine Mausoleum in Oceanport. In lieu of flowers donations may be made to the charity of your choice. The family invites you to leave a letter of condolence through the Tribute/Guestbook link above.
Frank will be deeply missed by all who knew him. His kindness, humor, and unwavering presence will forever be remembered.
To send flowers to the family or plant a tree in memory of Frank Torchia, please visit our floral store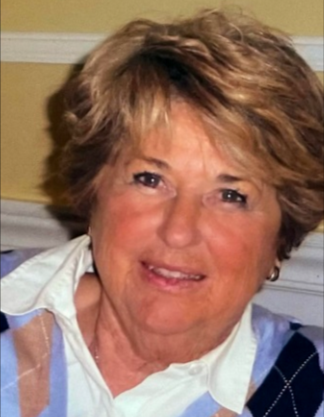 Cleopatra (Patricia) Rubino, 84, Ocean Township, departed this world on August 12, 2023. Patricia was born in Neptune and graduated from Long Branch High School in 1957. Patricia then worked for Asbury Park Telephone Company and ended her career after many years working for Dr. Goldfarb.
Patricia had a love for where she was born and raised at the shore, growing up with her five sisters. Happily married to Johnny for 56 years sharing a beautiful life with their two children; Brian and Gina and three grandchildren; Brian Jr., Francesca and Blaise. Patricia was proud of her strong Greek heritage and faithful to her Catholic religion. She enjoyed cooking Sunday dinners and for all of the family gatherings.
Patricia is predeceased by her loving husband, John, parents, Nora and William Argerakis; her siblings, Mary Dafnis, Hope Robinson and Pauline Maunter. Patricia leaves behind; her son, Brian and fiancée LuAnne Fiorillo of Ocean and daughter, Gina and her husband Matthew Venancio of Monmouth Beach; three grandchildren, Brian Rubino Jr., Francesca Rubino (Edward McCormack), Blaise Venancio; loving niece, Alexandra and sisters Georgia Murray and Anne Grainger, as well as many loving nieces, nephews and dear friends.
Visitation will be on Wednesday, August 16 from 4:00pm until the time of the service at 6:30pm at the Damiano Funeral Home, 191 Franklin Ave. (corner of Third Ave.) in Long Branch. The family invites you to leave a letter of condolence by selecting the Tribute/Guestbook link above.
To send flowers to the family or plant a tree in memory of Patricia Rubino, please visit our floral store.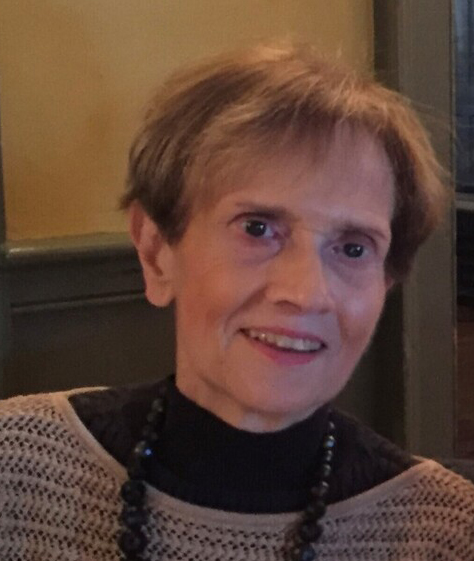 Margaret "Peggy" Morgan (née Zilka), born May 3, 1944 in Newark, NJ, passed peacefully at home on Friday, August 18, 2023. A resident of Ocean Township since 1965, Peggy devoted her life to her family, friends, the community, and the education field. She began her teaching career as an English teacher at Ocean Township High School, and also served as principal, assistant principal and a guidance counselor there. Peggy retired from her position as the principal of Ocean Township High School in 1999. Peggy was also a student class advisor, yearbook advisor, committee member for the Ocean Human Services Council, and a communicant at St. Mary's Roman Catholic Church in Deal. She was passionate about helping others and considered education and service as more than a career; it was her lifelong calling. Peggy earned her undergraduate degree in education from Trenton State College (now The College of NJ) and her master's degree from Kean University. Peggy's hobbies included playing tennis, bridge, traveling, sewing group, book club, and reading. She enjoyed spending time with friends, including many fellow Ocean Township school district retirees.
Peggy was preceded in death by her parents, Louis and Margaret (née Matus) Zilka. She is survived by her husband, Glenn, her sister, Louise Tracey (Bob), her son, Kevin Morgan, her daughter Tracy O'Hagan (Steve), her daughter Jill Burton (Steve). She is also survived by her grandchildren, John Morgan, Michael Morgan, Kyle Burton, Cormac O'Hagan, Caroline Morgan, and Marissa Burton, and a niece and nephews. In lieu of flowers, contributions in Peggy's memory may be directed to Fulfill (Foodbank of Monmouth and Ocean counties), 3300 Route 66, Neptune, NJ 07753. https://fulfillnj.org.
Relatives and friends are invited to visit from 2-4 & 6-8 pm Wednesday, August 23, 2023 at the Fiore Funeral Home, 236 Monmouth Road, Oakhurst, Ocean Township, NJ. Funeral mass will be held on Thursday, August 24, 2023 at 10:00 am at St. Mary's Church, 46 Richmond Ave., Deal, NJ. Interment will follow the Mass at Hollywood Memorial Park and Cemetery, 1621 Stuyvesant Ave., Union, NJ. For condolences, please visit www.fiorefuneralhomes.com.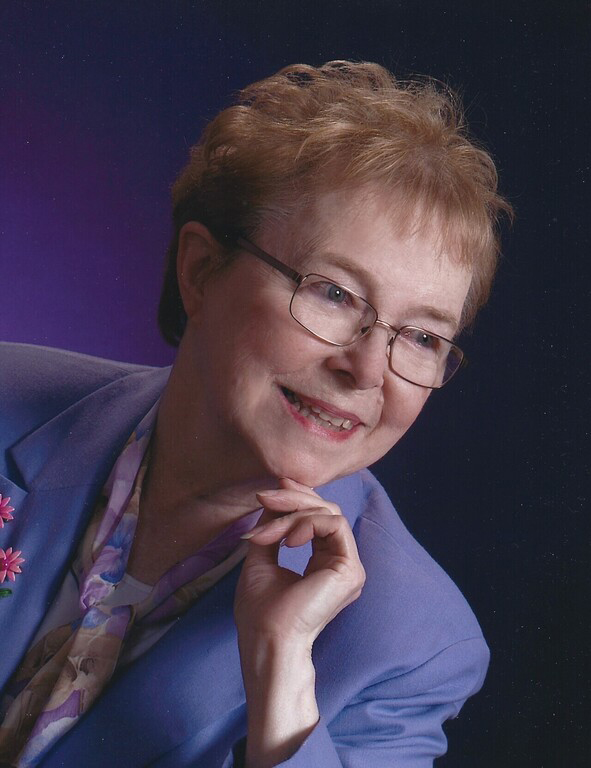 Phyllis Ann Fyfe (née Keeley), born April 19, 1933, in Ridgewood, NJ, passed peacefully at home surrounded by family on Monday, August 14, 2023 after valiantly battling ovarian cancer for the past eighteen months. A resident of Oakhurst since 1965, Phyllis's life was defined by her dedication to her community and her unwavering commitment to education and service.
Devoted to her faith, Phyllis was an active member of the First United Methodist Church of Oakhurst. She was also a leader in several community organizations. She was a founding member, past President and current Vice President of the Friends of the Township of Ocean Library, a respected trustee of the Township of Ocean Historical Museum and a past long-time Membership Secretary of the Shore Athletic Club. Her profound impact extended beyond her church and community organizations. For forty-six years, she enriched young minds as a school librarian. Her legacy of learning touched generations, including an impressive thirty-five-year tenure at the Township of Ocean Intermediate School. A leader in her field, Phyllis served as a past president of the Central Jersey Regional Librarians' Cooperative.
Phyllis earned her undergraduate degree in Library Science from Millersville College (now University) and her master's degree from Rutgers University. Her dedication to her profession did not go unnoticed, as evidenced by her recognition as the Ocean Township Public Employee of the Year in 2009. Additionally, she received the Ocean Township Chamber of Commerce Volunteer of the Year award in 2002. Notably, her commitment to literacy was celebrated when the Daughters of the American Revolution bestowed upon her their Literacy Champion Award in 2022.
Phyllis' hobbies included knitting, attending exercise classes, painting, and acting in local theatre. Her paintings have been exhibited in local shows and she has starred in several local theater productions.
Phyllis was preceded in death by her parents, Fred and Anna (nee Powley) Keeley, her beloved husband Thomas Fyfe, and her sister Virginia (Ginny) Hedger. She is survived by her brother Richard Keeley, her daughter Laura and son-in-law Joe Jaskot (Burlington, NJ), and her son Robert and daughter-in-law Shirley (Media, PA). She was the 'American mother' of Kate Quaglia and her husband Joe (Langhorne, PA). She is also survived by her granddaughters, Victoria and Elizabeth Fyfe, her 'grandsons' Christopher and Michael Quaglia and six nieces and nephews.
In lieu of flowers, contributions in Phyllis's memory may be directed to the First United Methodist Church of Oakhurst (103 Monmouth Rd., Oakhurst, NJ 07755) or the Township of Ocean Historical Museum (703 Deal Rd., Ocean Twp., NJ 07712). Her remarkable life, marked by her unwavering dedication to family, friends, learning, community, and service, will forever remain in the hearts of those who were fortunate enough to know her.
Viewing was held Thursday, August 17, 2023, followed immediately by a funeral service at the Fiore Funeral Home, 236 Monmouth Road, Oakhurst, Ocean Township. Interment will be at 11:00AM on Saturday, August 19, 2023 at the George Washington Memorial Park in Paramus, NJ. Please visit www.fiorefuneralhomes.com.
Easter Mae Hamilton was born April 8, 1927, to the late Para Lee and Alonzo (Luke) Covin in Albany, GA. She transitioned to her Heavenly home on Saturday August 12, 2023.
Easter Mae was a spiritual woman who accepted Christ as her Lord and Savior. She was best known as "Mother Hamilton" and a faithful member of Asbury Park Deliverance Center under the late Apostle Sneed. Later in life she dedicated her service to Pillars of Harvest Ministries in Long Branch under Elder Antonious Thigpen.
She was an inspiration to all who knew her and was loved and admired by many. The impact of Easter's life will be felt for years to come. If Easter was not sharing her love of God, you could catch her every morning on the prayer line giving her testimony of the goodness of God. One of the greatest highlights of Easter life, when she had the opportunity to visit the Holy Land of Jerusalem in 2018.
Easter's legacy will live on forever through the many stories she shared and the memories of those who had the opportunity to know her. She will be remembered as a loving mother, sister, aunt, grandmother, cousin, and friend.
In addition to her parents, she is preceded in death by her husband Jimmy Lee Hamilton of Albany GA; Son James Hamilton of NJ; Sisters: Martha Dukes, Parie (Pat) Penn, Mary Covin from NJ; Brothers: Larry Covin of GA; Isaac Covin of FL, Charles Covin of NC, Willie Covin, Benny Covin, Lonzy (Lonnie) Covin of NJ.
Loving and cherished memories of Easter will forever remain in the hearts of her survived Daughters: Willie Mae Mitchell of NJ, Florine (Leroy) Washington of GA, and Robin Haymon of NJ; Sister: Eloise McRoy of FL; Grandchildren: Regina (David) Scott of NJ, Michelle (John) Williams of GA, Lorraine (Brian) Pierce of GA, Sheena (Anthony) Evans of GA, Bishara (Ashley) Johnson of GA, Khalif (Shaneen) Johnson of NJ, Michael (Bridget) Haymon of NJ, Chanel Haymon RI; 15 Great-grandchildren; 4 Great-great grandchildren; a host of nieces and nephews as well as many friends.