Long Branch will be hosting a free rabies vaccination clinic will b e held on Saturday, October 7,  9:00AM to 12:00PM at the OEM Building located on Union Avenue next to the Union Ave. Firehouse. Cats and dogs are welcome, but please have your pet secured and attended by an adult.
"Last time we had almost 200 cats and dogs that were vaccinated," said Dr. Petrone.
You can't beat free and because there are so many pets in Long Branch the city is hoping to have even more pet owners take advantage of the clinic. The clinic is also open to other towns.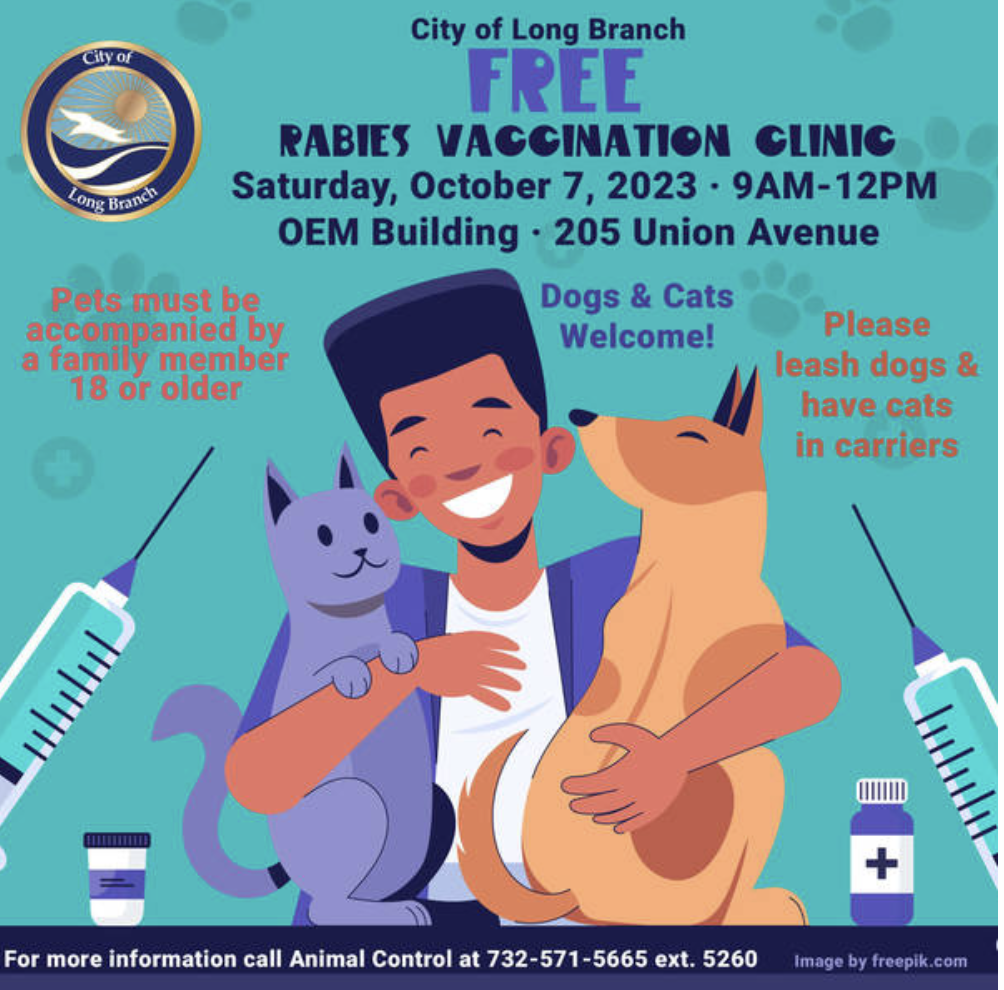 "We keep the line going smoothly so there aren't too many pets waiting together at one time," Nagel said. "That makes for a smooth operation."
Long Branch requires that all dogs and cats be licensed annually and have up-to-date rabies vaccinations, and feels it is a significant benefit to your pets.
When you license your pet dog or cat they receive a license tag to attach to their collars, so if they should wander off your property or get lost and picked up by an animal control officer, they can trace who the owner is and promptly return your pet to you.
Licenses can be obtained at the Health Department located at City Hall during routine business hours during the week.
For more information call Animal Control at 732-571-5665 ext. 5260.