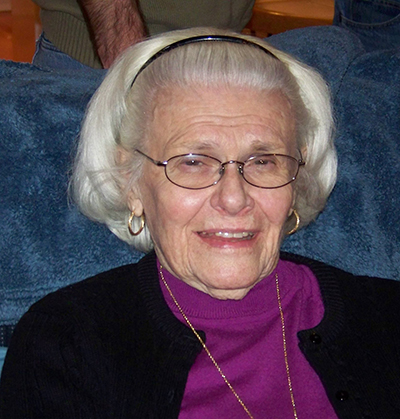 Marilyn Z. Schumacher, age 90, of Tinton Falls and Oakhurst, passed away peacefully on Sunday, October 22, 2023.
Marilyn was born to her parents, Norma Stothart and Herbert C. Zimmermann, in Long Branch.
She was a lifelong resident of Monmouth County; she graduated from Long Branch High School in 1951 and Mandl School for Medical Assistants in 1953. In her career, she worked for 29 years as an office manager at Orsini, Gilson, and Miller Dermatology in West Long Branch, and for 10 years, she worked for Otto Holters Surgical office.
Marilyn was active in her Old First United Methodist Church community, where she was a Sunday School Teacher, Chairperson of the church council, and Mission chairperson; she was a Girl Scout Leader and neighborhood chairperson for G.S. Troop 499; she was also a volunteer at the gardens of Seabrook. She enjoyed traveling throughout the U.S. with her late husband, Edward, and her pastimes were gardening, reading, knitting, walking and spending time with her family.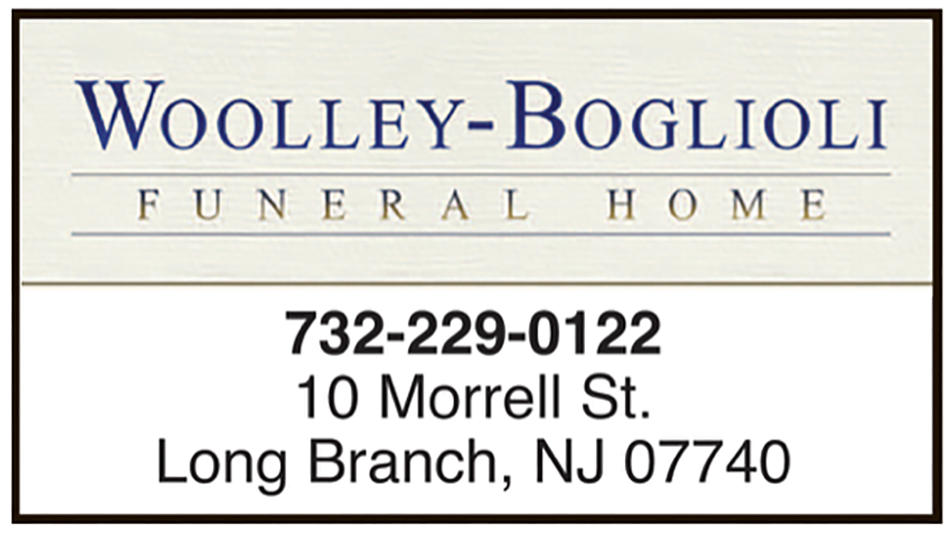 She is predeceased by her parents, Norma and Herbert Zimmermann, her husband, Edward V. Schumacher, and her son, Robert Schumacher.
She is survived by her daughter, Donna Viviano and her husband Michael; her son, James R. Schumacher and his wife Laura; her grandchildren, Jeffery Viviano and his wife Cassandra and Ross Viviano; and great-granddaughter, Amelia Viviano.
Funeral service Saturday, October 28th 11:00 am at Old First Methodist Church, 197 Locust Avenue, West Long Branch. In lieu of customary remembrances, donations may be made in Marilyn's memory to St. Jude Children's Research Hospital or The Nature Conservancy.  For messages of condolence, please visit Marilyn's page of tributes at www.woolleyboglioli.com.
Our dearest wife, mother, sister, aunt, and friend, Joanne Ronca Spadavecchia, embraced the moonlight peacefully, passing overnight October 10, 2023, after a long battle with breast cancer.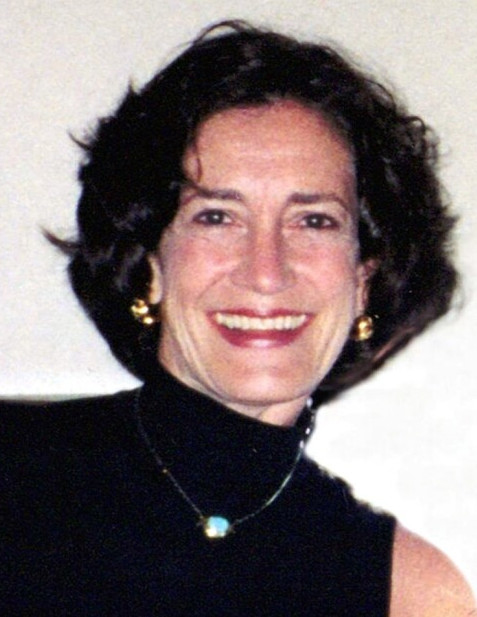 Joanne, 79, was born in Long Branch. She is a 1962 graduate of Long Branch High School and a 1965 graduate of Mountainside Hospital School of Nursing, where she served as a nurse in the Intensive Care Unit of Mountainside Hospital, Montclair. In 1968 she obtained a B.S. in Nursing from Fairleigh Dickinson University with postgraduate studies at the School of Nursing Fairleigh Dickinson University, Madison.
In addition to her career in nursing, Joanne owned and operated the London Motel and Residential Suites in Tinton Falls for 20 years. An advocate for small business, she served as president of the Tinton Falls Business and Professional Association.
As a founder at Tinton Falls State Bank in 1989, an eight-year member and the sole woman to sit on the bank's board of directors, she was a leader of community banking and shepherded the bank through its acquisition by Commerce Bank Corporation, later TD Bank.
Beloved by class after class of children, she tenderly served as school nurse for 15 years at Meadowbrook School, Eatontown Public Schools.
Joanne's life is a joyous celebration of love, kindness, and compassion that fully launched in the 4th grade when her childhood sweetheart and now husband, Nicholas, stole a kiss on the girls' side of the North Long Branch Church Street schoolyard. That kiss inaugurated Joanne and Nicky's shared journey: growing up along Atlantic Avenue, state fairs and ankle bracelets, seaside carhops, Green Wave cheerleading, jitterbugging, cross-country trips, the Antiquer, and the London Motel. Their 55-year, loving marriage nurtured three boys and three daughters-in-law, five grandchildren, and a close-knit family of parents, sisters, nieces, nephews, cousins, and friends – all woven together by Joanne's unconditional love.
Joanne's lifelon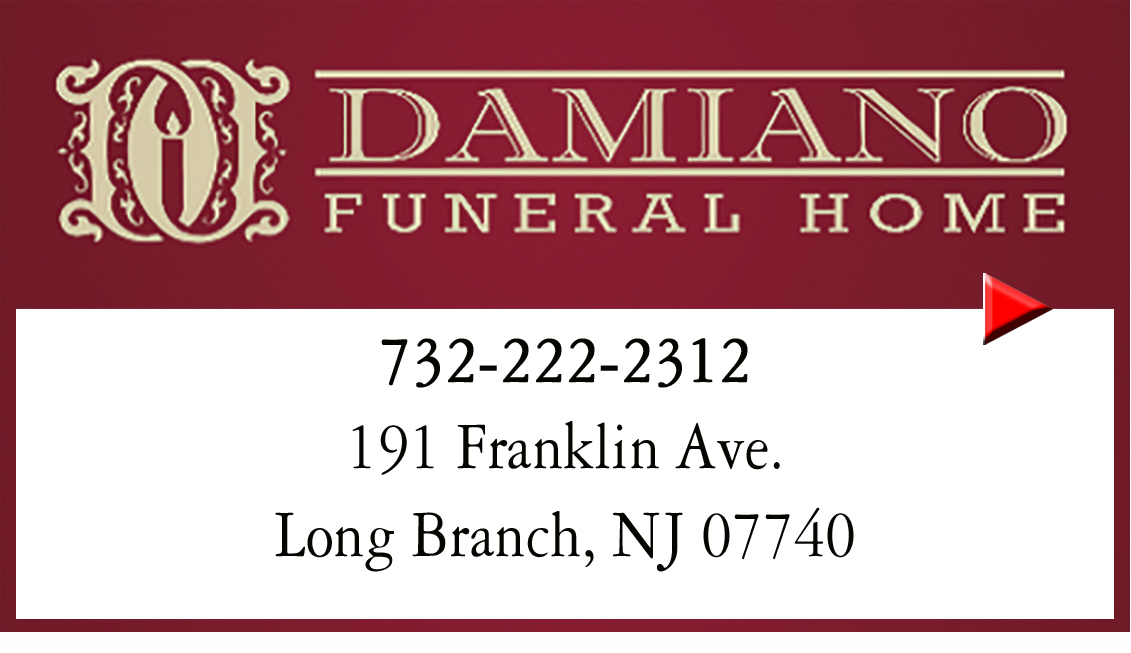 g dedication to caring manifested in her profession as a nurse, where she served as a constant caregiver, advisor and confidant to those in need. First diagnosed with breast cancer in 1987 she would spend the next 36 years silently extending care and counsel to those, who, like herself, suffered and survived cancer with gentle strength. Always placing others before herself, her lifetime of offering kindness and compassion for the benefit of others is a virtuous legacy of selflessness and an inspiration for generations.
Joanne was always in search of the right poem or saying to match her deep spirituality. This is a favorite saying by Stephen Grellet:
"I shall pass through this world but once. Any good therefore that I can do or any kindness that I can show to any human being, let me do it now. Let me not defer or neglect it, for I shall not pass this way again."
Full moons, rainbows, hummingbirds, and a glass of good champagne all enlivened Joanne's heart. Her love of world travel and adventure was only surpassed by her passion for traveling with family and friends. Wherever in the world Joanne or her sons found themselves they would call each other to share the majesty of the same full moon. She celebrated rainbow-colored skies above Floridian waters, Adirondack waterfalls, and her beloved Lake George. On the lake, she spent endless hours swimming in the cosmic embrace of moonbeams shimmering atop pristine waters. The lake was Joanne's refuge. It filled her with solace and joy summer after summer for over 50 plus years. It is especially at Rainbow's End where Joanne lived a life of togetherness and joy with Nicky, her boys, family, and friends in constant celebration of unimaginable good-fortune and happiness.
Joanne is predeceased by her parents Dorothy and Vincent Ronca and sister Mary Elaine. She is survived by her beloved husband, Nicholas; her sister Dee Dee and her husband Butch; her sister Patricia and her husband William; son Jamian, his wife Wendy, and their newborn Alexander; son Darren and his wife Koren and their three beautiful daughters Victoria, Taylor, and Teddy; son Nicholas, his wife Monica and Jojo's burst of sunshine, Gianna; nieces Cara Mia, Carey, Holly, Genevieve, and Holly; nephews T.R., Thomas, and Ross and all their respective families.
Our family would like to take this time to express our deepest gratitude to family and friends for their constant concern and support, the many gifts and kind words expressed in the innumerable letters, cards, and text messages to Joanne. We also would like to extend a special thanks to all of Joanne 's doctors, nurses, and healthcare professionals who, like Joanne, provided care to their patient with the utmost professionalism, care and dignity.
A memorial gathering was held on Friday, October 13 from 1:30 pm – 4:30 pm at the Damiano Funeral Home in Long Branch. In lieu of flowers, donations may be made to Homes for Wounded Warriors, 9845 E Bell Road; Suite 130, Scottsdale, AZ 85260 web: https://homesforwoundedwarriors.com or National Breast Cancer Foundation, PO Box 676910, Dallas, TX 75267-6910 web: https://www.nationalbreastcancer.org/. The family invites you to leave a letter of condolence through the Tribute/Guestbook link above.
To plant a beautiful memorial tree in memory of Joanne Ronca Spadavecchia, please visit our Tree Store.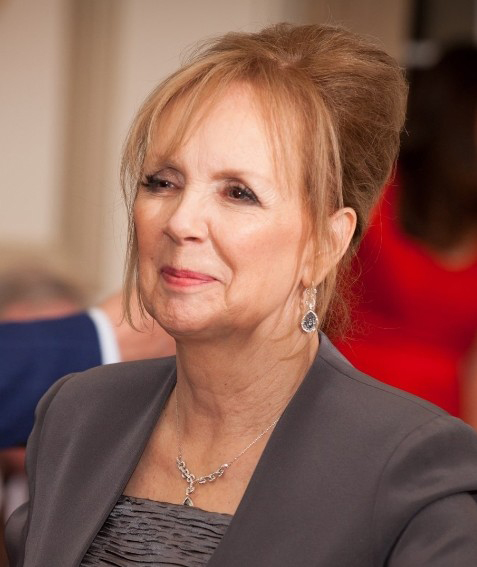 Francine Marie DiPrima peacefully passed away on October 25, 2023 at the age of 73, after a brief hospitalization.
Fran was born in Brooklyn and grew up in Long Island, before attending Ladycliff Academy in Highlands Falls, NY. She loved the water and worked as a lifeguard, continuing swimming as one of her favorite hobbies. After graduating from college, she travelled globally before teaching. Her great passion was playing the guitar and singing.
Fran devoted her life to her children, leaving her position as a kindergarten teacher when her daughter was born. She was notorious for her love of hugs, as well as her generous and compassionate spirit. Francine could not turn away any animals that her son brought home.
She is survived by her daughter, Lauren DiPrima Stolfi and her husband Glenn, granddaughter Ava and by her son, Michael DiPrima and his fiancée Kortney Babington.
Visitation will take place on Sunday, October 29th from 2:00 PM to 6:00 PM at the Damiano Funeral Home, 191 Franklin Ave, Long Branch, NJ 07740. A Funeral Mass will be held on Monday, October 30th at 10:30 AM at the Church of the Precious Blood, 72 Riverdale Ave, Monmouth Beach, NJ 07750.
In lieu of flowers, contributions can be made in Francine's memory to the Alzheimer's Association at 225 N. Michigan Ave. Floor 17, Chicago, IL 60601 or online at https://www.alz.org.
The family invites you to leave a letter of condolence by selecting the Tribute/Guestbook link above.
To send flowers to the family or plant a tree in memory of Francine Marie (Collins) DiPrima, please visit our floral store.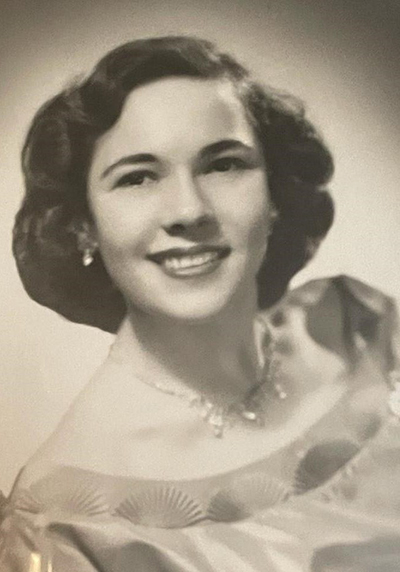 Susan M. Mazza, of Neptune, passed away October 26, 2023 at Jersey Shore University Medical Center. She was 91 years old.
Susan worked at Shore Rheumatology in Neptune for many years before retiring.
Susan was predeceased by her parents Pasquale and Michelina DiBenedetto, her loving husband Arthur J. Mazza Sr., her brother Mario DiBenedetto, and her sister Gloria D'Antuono.
Surviving are her loving sons Nicholas A. Mazza (Alexandra L.), Arthur J. Mazza, Jr., and daughter Linda M. Markward (William J.). Nonna also leaves behind 5 beautiful granddaughters Chiara A. Mazza (Nicholas), Gina M. Markwardt (Linda), Christa M. Markward (Linda), Alysa M. Markwardt (Linda) and Susan M. Markward (Linda).
A Mass of Christian Burial will be conducted at Mother of Mercy Parish in Asbury Park on Friday, November 3, 2023 at 10:30 am. Interment will follow at Mt. Calvary Cemetery, Neptune. Arrangements have been entrusted to Francioni, Taylor & Lopez Funeral Home. To leave condolences for the family visit www.ftl-funeralhome.com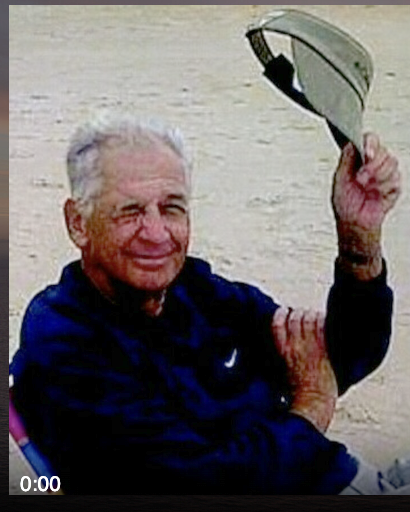 Joseph R. Wenning, 83, of Neptune, formerly of West Long Branch, died on October 22nd at Jersey Shore Medical Center.
Joe was the owner of Z&W Screen Printing, Long Branch for many years. He was active in the Long Branch community, serving in the Rotary Club as well as heading the Ice House to Art Gallery Project at Monmouth University for the Rotary Club.
He is survived by his wife, Gioconda Wenning and their daughter Deborah Wenning, New York City.
Visitation was Thursday, Oct. 26th, 11 am till 1 pm at the Woolley-Boglioli Funeral Home, 10 Morrell Street, Long Branch. In lieu of customary remembrances, donations in Joe's memory may be made to Monmouth County SPCA or St. Jude Children's Research Hospital.  For messages of condolence,  please visit Joe's page of tributes at www.woolleyboglioli.com.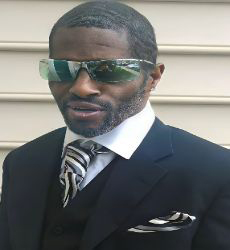 Grenville A. Collins Jr. 62, of Red Bank, NJ passed away at home on Thursday, October 19, 2023. Better known to everyone as Ace, he was revered for his training and teaching with BKG in Long Branch, NJ, as well as for his work with horses at both Monmouth Racetrack (NJ) and Belmont Park (NY) for most of his life.
He is predeceased by his parents Elizabeth (Hebron) and Grenville A. Collins Sr. and his niece Joselyn Cobbs.
He is survived by two sisters, Fayebien Collins-Langford and Edlyn Collins; two nieces Melanie Campos (Ruben Campos) and Latrece Langford (Tanesha Langford); one nephew Curtis Langford; two great-nieces, Jazelle Campos and Daeja Campos; as well as two great-nephews, Ckellen Langford and Ethan Campos.
His unconditional love and laughter have impacted us all and he will truly be missed.
Livestream will also be available on Facebook – Emmanuel Baptist Church
MEMORIAL SERVICE- Saturday 11-4-2023, Emmanuel Baptist Church, 61A Cherry Street, Tinton Falls, NJ 07724, 11:00 AM. Family & friends may gather at 10:00 AM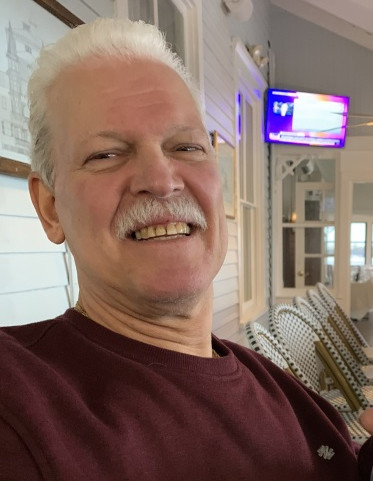 Stephen Anthony Ciaramella (Spiggey) of Long Branch and Toms River passed away October 20th at the Hospital of the University of Philadelphia after a battle with a short illness. Steve was born and raised in Long Branch and was a graduate of Long Branch High School. During his earlier years, Steve played and coached baseball and football.  He was a coach for Long Branch pop warner and Long Branch Elks Little League.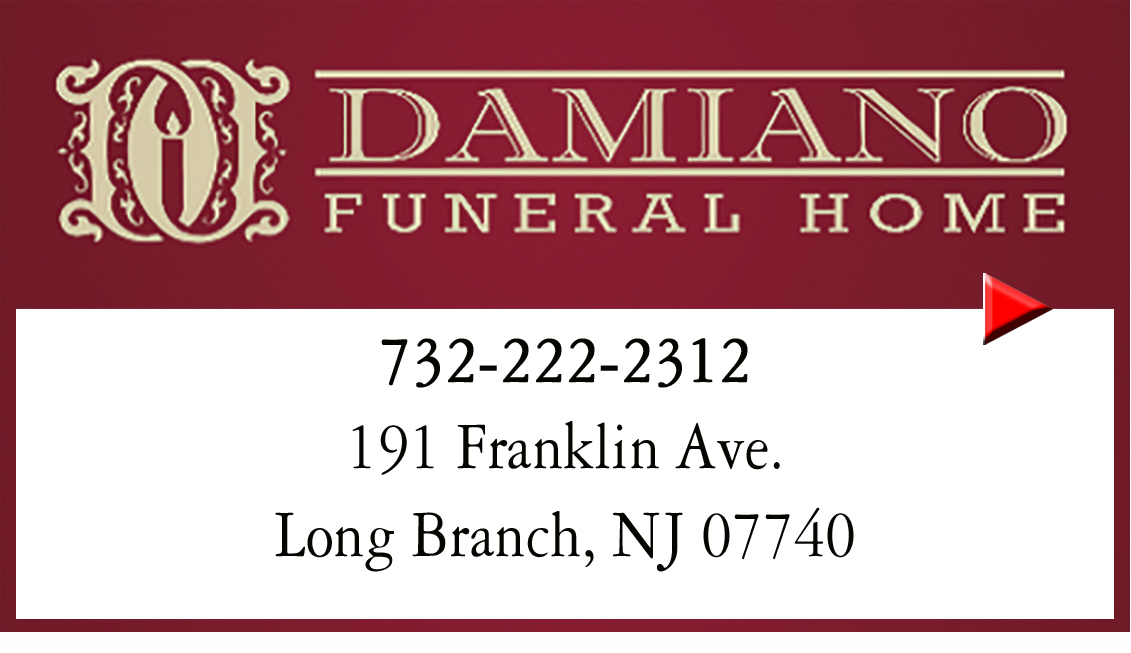 Steve was an avid sports fan with his favorite teams being the NY Mets and NY Jets.  He enjoyed watching the Mets and going to Atlantic City and Cape May with his "Sweet", as he called Annamarie.  He fulfilled a dream of going to Italy and many Caribbean trips.  He recently retired from the State of NJ Department of Transportation after 43 years of employment.  Steve was a devoted family man and was very proud of his family.  He was a great cook and made the best gravy.  He especially loved making the 7 fishes for all of the family on Christmas Eve.
Steve is predeceased by his mother Beatrice, sister Donna, and his beloved dogs Botza and Maddie. He is survived by the love of his life Annamarie, his daughters Melissa Jamaca and Kristin Romano, and her husband Christopher. He is also survived by his grandsons, Nicholas and Alexander Romano, to whom he was the best Pop. Steve is also survived by his sister Teresa Ryan and niece Hunter Marie Ryan, his brother Nicholas, Uncle Johnny, Aunt Marge, his "bro" Joseph Chimento, and many nieces, nephews, and cousins.  In addition to family, he is survived by his dear friends John Murachanian, Joanne Consentino, Maria Ruiz and Midge Nucci and puppies Shea and Carter.
Visitation took place on Wednesday October 25 from 4:00 PM to 8:00 PM at Damiano Funeral Home, located at 191 Franklin Ave, Long Branch, NJ 07740. A Funeral Service will be held on Thursday, October 26 at 9:30 AM at the funeral home, followed by a Funeral Mass at 10:30 AM at Holy Trinity Church of Christ the King Parish, 408 Prospect St, Long Branch, NJ 07740.
In lieu of flowers, contributions can be made in Stephen's memory to the American Lung Association at 21 W 38th St, New York, NY 10018 or online by clicking here, or Boys & Girls Clubs of Monmouth County  online by clicking here.
To send flowers to the family or plant a tree in memory of Stephen A. Ciaramella, please visit our floral store.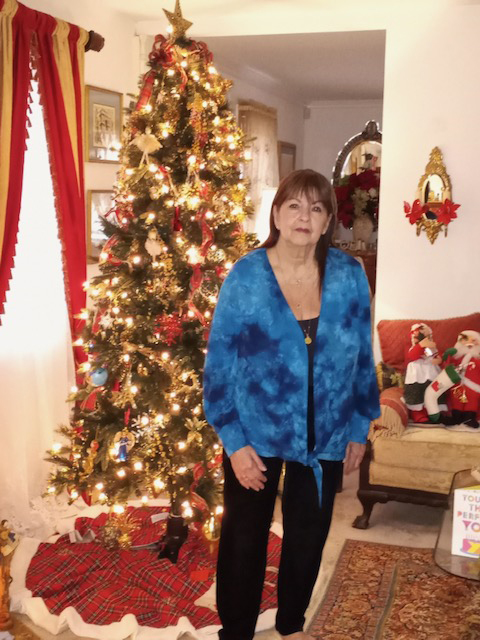 Susan C. Heide passed away peacefully on October 21, 2023.
Susan is predeceased by her parents, her children's biological father, L. Micheal Heide, and her husband of 40 years, Armond "Sonny" Tomaini.  She was a graduate of Newark State College and had a degree in elementary education and taught in both East Orange and Plainfield, NJ.  In 1979, she owned a small design company, The Tin Shed, until 2006.
Susan is survived by her sister, Rita Griener, two daughters, Nanette Heide (married to Richard Slagle), and Sandra H. Dalton, and grandson Wyatt Slagle.  She is also survived by her longtime companion, Roberto Cabilla.
Her daughters will share plans for a Celebration of Life ceremony at a future date and ask that in lieu of flowers, donations are made to the to the American Cancer Society, cancer.org.  For messages of condolence, please visit Susan's page of tributes at www.woolleyboglioli.com.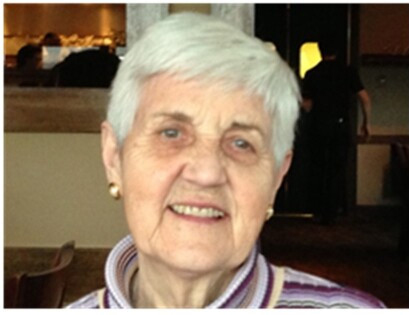 Maria Theresia Holzer (nee Kogelbauer), age 88, of Long Branch, NJ, passed away on October 18, 2023 after a brief hospitalization with her loving family at her side. Maria was born on June 25, 1935, in Vienna, Austria. She apprenticed as a seamstress in Vienna until her marriage to Johann Holzer, whom she met at an Austrian folk dancing youth club. In 1954, Maria and Johann immigrated to the United States and settled in Long Branch, where they raised their four children.
Maria was an active member of St. Michael's Roman Catholic Church and took great pleasure in her involvement in the church community. She was known for her love of gardening and baking delicious Viennese pastries for her loved ones. Maria also enjoyed traveling and sewing. Her daily walks on "her" boardwalk brought her immense joy.
Maria was preceded in death by her beloved husband, Johann Holzer in 2003, and her son-in-law, David Perlstein in 2021.
Maria will be remembered as a proud mother, grandmother, and great-grandmother. She is survived by her children, Tom Holzer (Marita), Brigitte Holzer-Perlstein, Ingrid Holzer, and Chris Holzer (Kathy). Maria's legacy also includes her cherished grandchildren: Karl Holzer (Marybeth), Kristin Holzer (Karl Doerrer), Melanie Perlstein, Michael Perlstein (Emily Merrick), Jesse Perlstein, CJ Holzer, Billy Holzer, and Samantha Holzer. Additionally, Maria leaves behind her adored great-grandchildren: Oliver Perlstein, Henry Holzer, and Natalie Holzer. She is also survived by many nieces and nephews in the Vienna, Austria area.
Visitation took take place on Tuesday, October 24, 2023, from 6:00 PM to 8:00 PM at Damiano Funeral Home, located at 191 Franklin Ave, Long Branch, NJ 07740. A Funeral Mass will be held on Wednesday, October 25, 2023, at 11:30 AM at St. Michael's Roman Catholic Church, 800 Ocean Avenue, Long Branch, NJ 07740. Interment will follow at Woodbine Cemetery, 1173 Eatontown Blvd., Oceanport, NJ 07757.
In lieu of flowers, contributions can be made in Maria's memory to the Alzheimer's Association at 225 N. Michigan Ave. Floor 17, Chicago, IL 60601 or online at https://www.alz.org. Donations can also be made to St. Michael's Roman Catholic Church, 800 Ocean Avenue, Long Branch, NJ 07740. The family invites you to leave a letter of condolence by selecting the Tribute/Guestbook link above.
Maria Holzer will be deeply missed by her family, friends, and all those whose lives she touched. May she rest in peace.
To send flowers to the family or plant a tree in memory of Maria Holzer, please visit our floral store.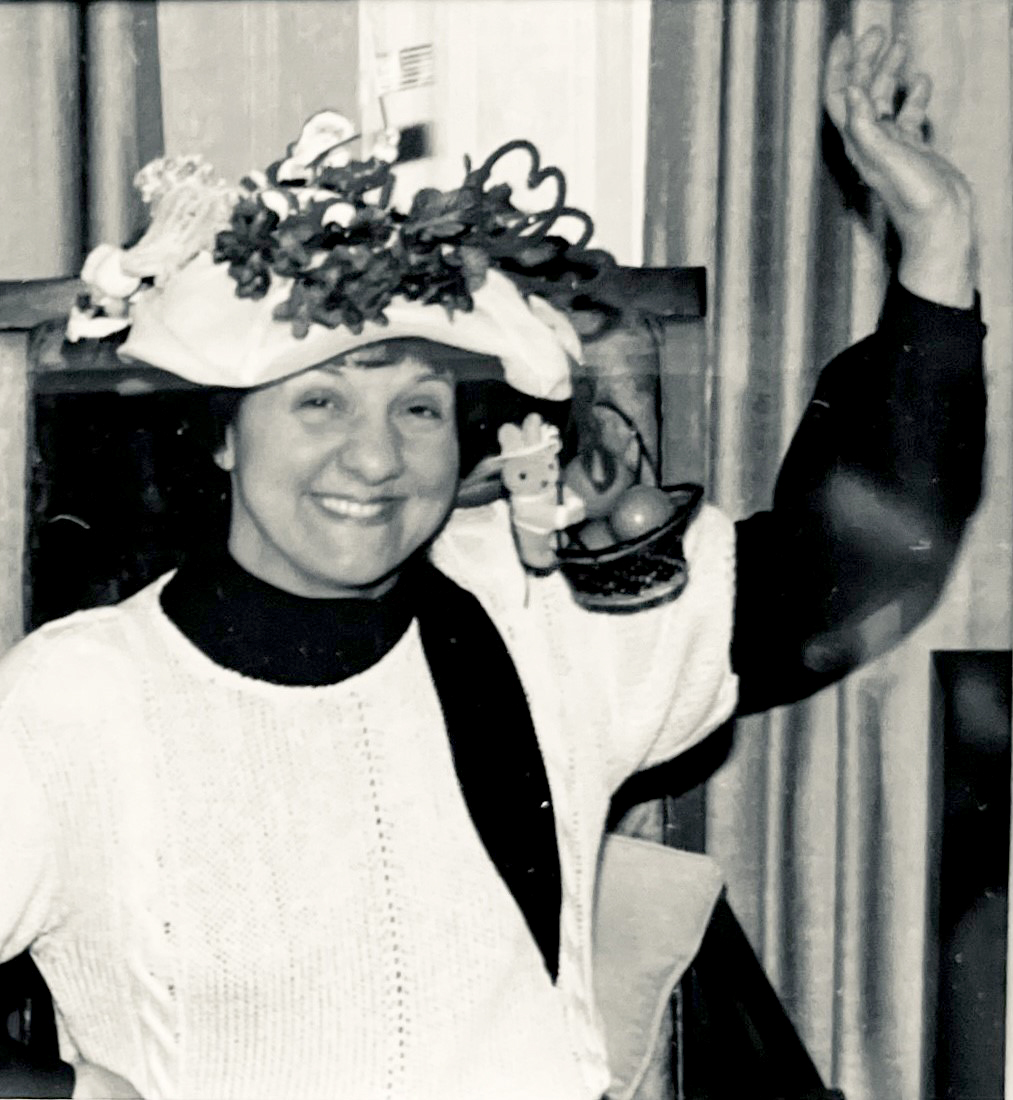 Marlene M. Bressi, 86. of Long Branch passed away peacefully Sunday, October 15th.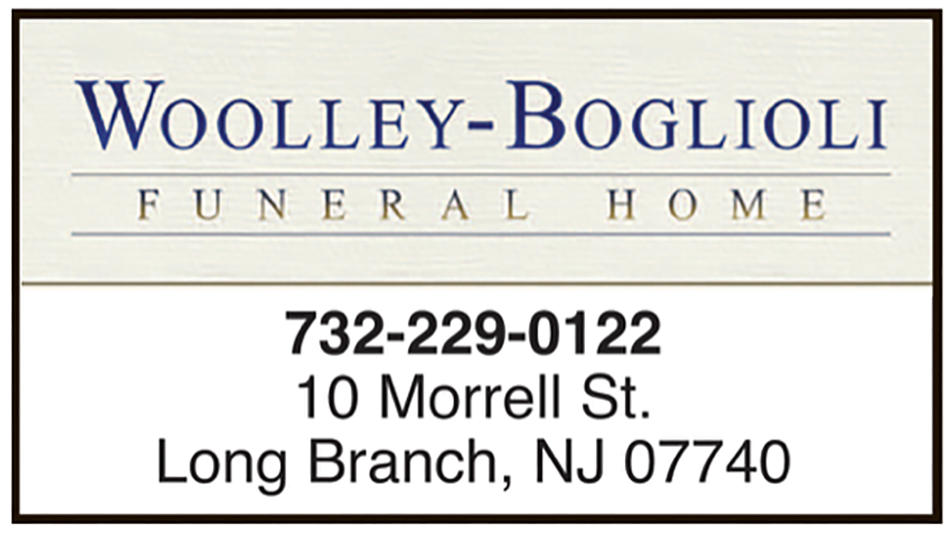 Marlene was born in Asbury Park, NJ in the winter of 1936 to Louise Carrino Mercogliano and John "The Shoemaker" Mercogliano. She was 14 weeks premature but she was a fighter. She was a fan of the New York Yankees and a fan of sports in general. Her pride in playing point guard as a girl later earned her the nickname, "The Spud Webb of Asbury Park" around the house. Growing up her heroes were Shirley Temple and Eliot Ness. She attended Asbury Park High School, and Glassboro State College (now Rowan University). Marlene was the first person in her family to graduate from college. She became a dedicated elementary school teacher who loved and believed in her students. Her motto was, "Children Crave Structure". She married Frank Bressi Sr., a Merchant Marine Engineer, and started a family, settling in Long Branch. She was a savvy small business owner, an avid baker, a lover of animals great and small, and a devoted wife and mother. Marlene's Roman Catholic faith was very important to her. She was patriotic. She loved holidays, music, and getting together with family and friends. Some of her favorites were Chubby Checker, Perry Como, and Joan Baez. She especially loved the classic Country and Western sounds. She was a fan of the Wonder Woman tv series and comics. Most recently she developed an appreciation for Japanese Sumo Wrestling. Her later years would not have been possible without the compassion and hard work of her home health aides. She will be missed.
Marlene is predeceased by her loving husband, Frank Bressi, Sr., and her brothers John, Nick, Al, Victor and Rick. She is survived by her son Frank Bressi, Jr., her brothers Bruce and Andy, and many loving nieces and nephews. To share a favorite story or send of message of condolence to the family, please visit Marlene's tribute page at woolleyboglioli.com.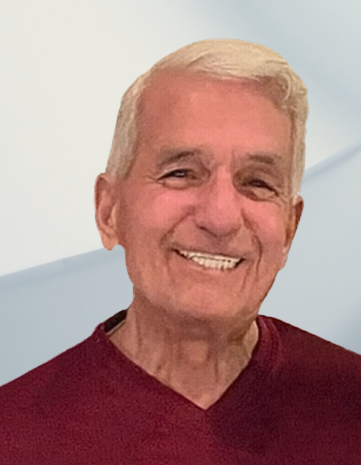 Michael Garofalo, Jr., age 78 of Long Branch, passed away on October 16, 2023 in Neptune, NJ. He was born on November 15, 1944 in Long Branch. Michael will be remembered as a loving partner and a wonderful, loving father and grandfather. He took tremendous pride in the accomplishments of his children and grandchildren, considering them his legacy. His entire family meant everything to him.
Michael enjoyed deep sea fishing with his family, gardening, and going on vacations. He had an impartial and easygoing personality, always bringing joy and love to those around him. Michael's dedication to his family, kindness, and fun spirit will be greatly missed by everyone who had the pleasure of knowing him.
Michael served our Country honorably in the US Navy, associating with the USS Independence. After his military service, he pursued a career as an Electrical Engineer for General Motors.
He is survived by his partner, Diane Koplish; his two children, Michael D. Garofalo and his wife Michelle Garofalo of Howell, NJ and Anthony C Garofalo and his wife Kim Garofalo of Neptune, NJ; his nine grandchildren, Michael A Garofalo, Susan Garofalo, Carmine Garofalo, Adan Garofalo, Addison Garofalo, Alex Garofalo, Ava Garofalo, Anthony Garofalo, and Mitchell Garofalo; his step-grandchild, Kodie Coutts and his mother Lauren Koplish; his stepdaughter, Theresa Yurik; his sister, Claire Romani and her husband Donald, and many nieces and nephews.
Michael was preceded in death by his parents, Michael and Carmela Garofalo; his brother, Andrew Garofalo and his sisters, Marie Armstrong, Virginia Colohan, Nora Garrabrant and Joy Mechura.
Visitation was held on Saturday, October 21, 2023 from 12 PM until the time of the service at 3:30 PM at the Damiano Funeral Home, 191 Franklin Avenue in Long Branch. The family invites you to leave a letter of condolence through the Tribute/Guestbook link above.
To send flowers to the family or plant a tree in memory of Michael Garofalo, Jr, please visit our floral store.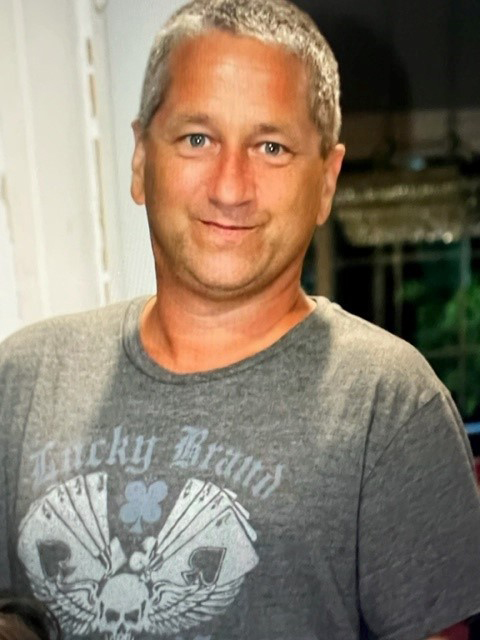 Scott Sperling: On the morning of October 13th,  Scott Sperling passed away at his home in Northridge, California.
Scott grew up in Oceanport and was a graduate of Shore Regional High School before settling in California.
He leaves behind a daughter, Natalie Sperling Shanley and a son Liam Sperling.
Scott was predeceased by his parents George and Monica Sperling and his brother Gregory Sperling.
Surviving is his brother Jeffrey Sperling of West Long Branch and his sister Mary Sipler Shanley & her husband Shane Shanley of Fair Haven.
Services to be announced once finalized.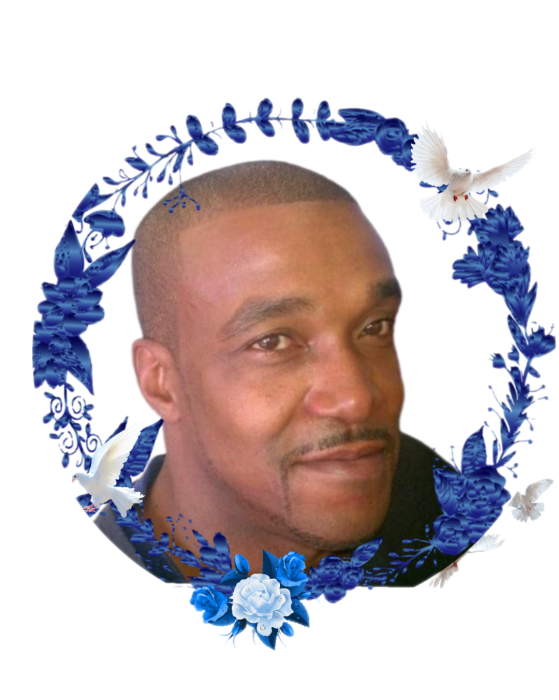 Michael Anthony Gilliard Sr., affectionately known as Mike & "Born King" to most. Michael was Born on March 11th 1974 to the Late Claude And Lila Gilliard. He was the youngest of 11 Children. Michael was educated by the Long Branch School System, where he lived the majority of his life. Several years ago, Michael relocated to New York. He worked at St. Ann's Corner of Harm Reduction in the Bronx. He was most excited about his promotion as Head of the sort team. Michael loved family gatherings and being around his siblings. He especially enjoyed joking and laughing with his nephews and nieces. One thing about Mike is he could talk your head off for hours! Everyone in his presence was filled with his love and warm essence of embrace. As a result of his kind spirit and great sense of humor, Michael will forever remain in the lives of all who know him. Michael fell ill and fought as hard and long as he could. In the weeks leading up to his transitioning, he was surrounded by his loving family and close friends. Michael departed his life on Sept 21st. 2023 at Lincoln Hospital in Bronx, New York. Michael was predeceased by his father & Mother Claude and Lila Gilliard. Brothers-Claude Jr, Sylvester, and Ronald Gilliard, Cousin Herbert Hoover Lambert, and Sister- Susan Gilliard. May their presence continue to live on in our lives. Michael is survived by to cherish his memory. Two Sons, Michael Anthony Gilliard Jr. and Myyckhi Gilliard. Daughter, MyQuiel Gilliard plus his two bonus children Quashawn and Quashei Wilbourn. Special friend & mother of his children, Heather Martin. Loving Grandfather of Ma'saii Gilliard, Ares Gilliard, and Mai'ella Gilliard. His memory shall forever live on through his Brothers and Sisters: Kevin Gilliard (Margie), Mitchell Gilliard (Cheryl), Robert Gilliard (Maria), Donald Gilliard (Liz), Dottie Jackson (Robert), and Cathy Gilliard. An army of devoted nieces, nephews, cousins, and family friends whom he loved deeply. Honorary mention of his long time friends/Brothers Keyth, Faheem, Puggy, Shane and Steven "Divine" Worsley, Sr. (who is also the Godfather of his children). Although he was loved by many, in spirit he sends his love, light and healing energy to all.
The family invites you to leave a letter of condolence by selecting the Tribute/Guestbook link above.
To send flowers to the family or plant a tree in memory of Michael Anthony Gilliard, Sr., please visit our floral store.
Kendine Erica Morris entered this world on a chilly February day, in the warmth of the Children's Hospital of Philadelphia, on February 1, 2023. With a heart full of promise and a future as bright as the sun, her arrival brought immeasurable joy to her loving parents, Kenyeta Lorraine Nicole Morris and Robert Henry Holmes. On October 13th, 2023, surrounded by the unwavering love of her parents, Kendine was called back to the heavens, leaving a profound emptiness in their hearts.
In her short time on this Earth, Kendine touched the lives of all who knew her. She now joins God, her grandmother, Bernadine Lorraine Phillips, and great-grandmother, Dorothy Rebecca Philips, and other cherished family members in eternal peace. As we mourn her departure, we find solace in the knowledge that she is held in the warm embrace of those who went before her.
Kendine had a heart as pure as an angel, and she found joy in the simple pleasures of life. She would spend her days watching Paw Patrol and Bluey on YouTube, her eyes lighting up with each episode. Her ears would dance to the rhythm of music, especially when her mother, Kenyeta, sang to her with all the love in her heart. Kendine had a special bond with her beloved elephant, a constant companion connected to her pink pacifier. She would lay beside her stuffed bear, piggy, and bunny, creating a world of wonder and imagination.
Kendine's love extended beyond her parents, as she was adored unconditionally by her brother Akim Feacher, sister Omananna Feacher, and her devoted godmothers, Cynthia Gonzalez and Yvonne Starks. Most profoundly, she held a special place in the hearts of her aunts, Taquasia Erica White and Anica Cummings. Kendine's radiant spirit knew no bounds, and her presence lit up the lives of all who were blessed to know her.
Though her time with us was brief, Kendine's memory will live on in the smiles she brought to those who were fortunate enough to be part of her journey. Her legacy is one of love, joy, and the profound impact she had on everyone she encountered. As we bid farewell to this precious angel, we find comfort in knowing that she now rests peacefully in the arms of her heavenly family.
Kendine, your memory will forever be cherished, and your beautiful smile will continue to light up our lives. You are gone from our sight but never from our hearts. Rest in eternal peace, sweet Kendine Erica Morris.