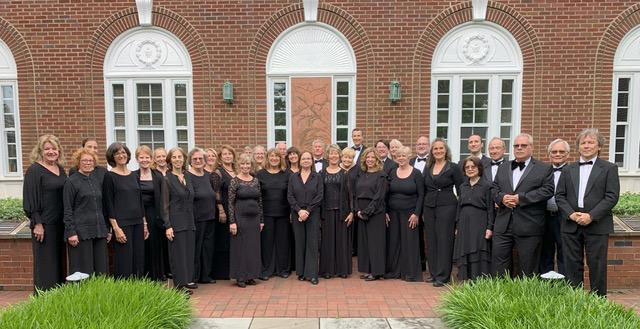 The Shrewsbury Chorale announces the first concert of its 2023-2024 season, "In Excelsis Deo:  Songs of Heaven and Earth".  Fiona Smith Sutherland will direct us.  We will bring our joyful, beautiful harmonies.
The concert will be held Saturday, December 2, 7:00 pm, at the First Presbyterian Church of Freehold, 118 West Main St., Freehold, NJ 07728.
We will feature "Gloria" (2019), a 3 movement work by the Monmouth County composer Michael John Trotta. We performed its first movement in December 2021, and performed 2 of his other works in 2022. We have scheduled a collaboration with Mr. Trotta on an upcoming project.  Choir and Organ Magazine describes Trotta's work as "elegant, singable music with a strong, spiritual heft".
Our other multi-movement piece is "Missa ad Praesepe" ("The Mass at the Crib", 1959) by English composer George Malcolm; we will perform 3 of its movements.
Other composers on the program are Gustav Holst, Daniel E. Gawthorp, Frank Ticheli, Katie Kring, Rosephanye Powell, William Mathias, Arthur Warrell, David Willcocks and John Rutter.
Parking is largely on-street south and east of the church.  ADA parking is in the small lot on the southeast (back) side of the church, and the ADA access ramp is on the east corner of the church.
Tickets (at the door) will be $25, $20 for seniors and students, and $10 for children.  We encourage advance ticket sales. You may buy tickets on our website. From our red menu bar select CONCERTS, then PURCHASE TICKETS.  Your purchased tickets will await you at the door.  To reserve advance tickets by phone, or for other questions about this concert, call 908-623-6406, or send an e-mail to our tickets mailbox.