Ocean Township Board of Adjustments has scheduled a special meeting for the Yeshiva Gedola Na'os Yaakov, Inc. use of 1515 Logan Road.
The meeting will take place on September 30, 2015 at 7:00 p.m. and held in the Gymnasium of the Ocean Township High School. Overflow crowds will be directed into the cafeteria.
Application for the property is seeking to turn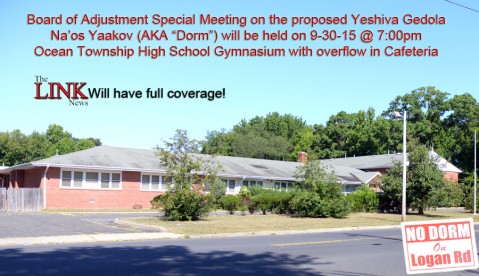 the site into a religious school for males only with living quarters.