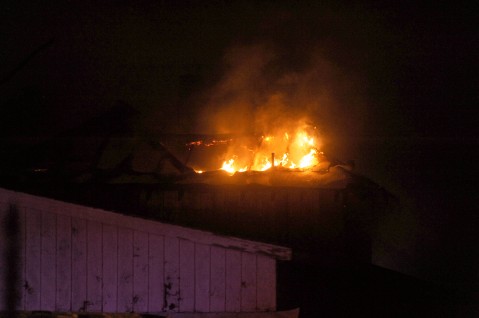 Wednesday night, September 21, 2011, Long Branch Firefighters responded to a full blown structure fire at 176 Westwood Avenue. The blaze was reported around 8:30 p.m.
According to police, the one story structure was an old vacant building that was last used as the Church of God Deliverance. Officials have stated that the church has been vacant for the past ten years. The fire department had the situation under control before 10:00 p.m.
As of 11:00 p.m. investigators have not released the cause of the fire.