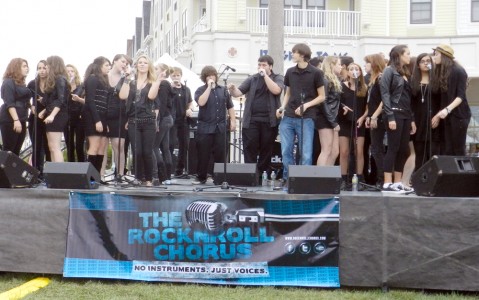 It was an all day event at Pier Village starting with a Zumba class hosted by Gold's Gym. McLoone's Pier House set up a clambake in Festival Plaza and offered a raw bar, shrimp and, of course, conch fritters.
All the stores were open and had something to offer. Even Cake Bake and Roll had a delicious "conch" cupcake topped with a conch shell made out of fondit. There was live music all day and fireworks and a bonfire ended the night.
There are many more events coming up at Pier Village, who is refusing to admit summer is over. Can't blame them.
Don't forget to go to Gold's Gym and sign up for their Biggest Loser contest. You have total access to their facility and your team can win $5000. Can't field a team? Not to worry, they will put you on one.