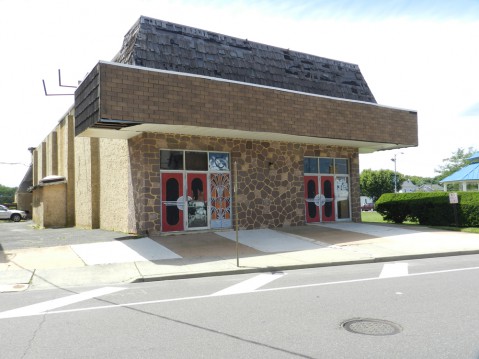 The old movie theater on Ocean Ave. in West End, Long Branch, is slated to be razed and a synagogue is to be built on the lot. There are mixed emotions about the new construction.
Many are worried about events held in the abutting park on Saturday nights.
Other businesses were concerned because, since the synagogue will be in use on Saturday nights, what will happen to the already scarce parking spaces in West End? The parking spots behind the movie theater have been available for over 20 years.
Other business owners have a different point of view. "Good riddance. That place is an eyesore. I'll be happy to see it go," said one. The opinions seemed to be split. Those not effected by Saturday-night parking were happy. Those afraid of losing business in an already slow economy because of the loss of parking spaces were not.
As of now that area is not zoned for a synagogue, and many are also upset because a religious site will be tax exempt.
There will be a zoning board meeting,  7pm on June 11 at the Long Branch Municipal building on Broadway. The plans will be passed or turned down on that night. Many concerned persons are expected to attend.