West Long Branch — Monmouth University will celebrate its 80th anniversary at Founders' Day on Wednesday, October 9, with the Convocation ceremony beginning at 2:15 p.m. in Pollak Theatre.  The Convocation Address will be delivered by Mary Ann Christopher, the President and CEO of the Visiting Nurse Service of New York (VNSNY), who will receive an honorary degree during the event. VNSNY is the nation's largest not-for-profit home and community-based health care organization.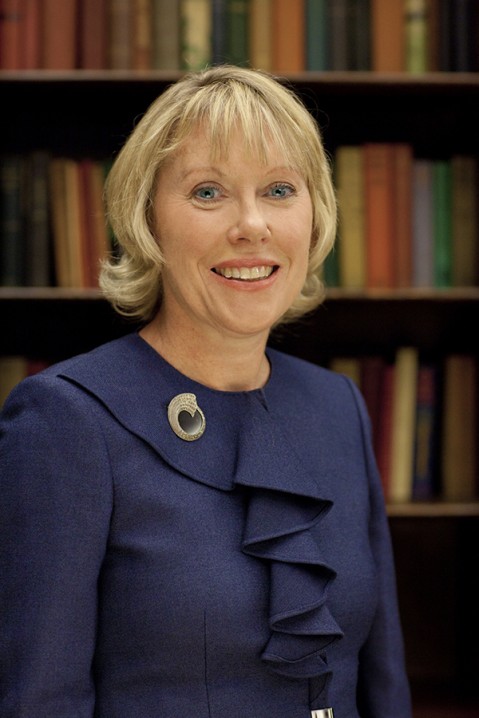 Christopher is one of the nation's most visible nurse-leaders.  She is a prominent voice on a wide range of health care issues, particularly on delivering patient-centered, community-based care to diverse, changing populations across a continuum of needs.
She has published extensively in a wide range of national nursing and health care journals, including The Remington Report, Modern Healthcare, and the American Journal of Nursing. A recent recipient of the American Nurses Association Honorary Human Rights Award, Christopher has served with distinction on numerous boards of directors.
She chairs the Robert Wood Johnson Foundation New Jersey Nursing Initiative, aimed at addressing the shortage of nurses across the state, and is a fellow of the American Academy of Nursing and the New York Academy of Medicine, the Nurse Executive Program at the Wharton School of Business, and the Public Health Leadership Institute of the Centers for Disease Control.
Christopher earned a Bachelor of Science Degree in Nursing from Fairfield University and a Master of Science Degree in Nursing from Seton Hall University.   She and her husband, George Christopher, a Monmouth University alumnus, live in Avon By The Sea. They have four children.
During the ceremony, Monmouth University will also honor Brian Hanlon (Class of '88), who will receive the Distinguished Alumni Award. Hanlon is a classically trained master sculptor and founder of Hanlon Sculpture Studio. With over 300 public and private art pieces since 1987, Hanlon is a world-renowned artist specializing in bronze statues and is the Official Sculptor for the Naismith Memorial Basketball Hall of Fame.
He received earned a Bachelor of Arts in Art Education at Monmouth University and was captain of the men's cross country team. He is married to the former Michele Adamkowski (Class of '90), a soccer stand-out at Monmouth University, and together the couple has five children. Michele was the model and subject of one of Hanlon's first sculptures when he created his "Involved Student" for Monmouth's campus in 1988 that featured her lying on the ground with a soccer ball and gym bag while reading a text book.
Founders' Day is a campus-wide event that celebrates Monmouth University's founding as a junior college in 1933.  The first Founders' Day was held in 1983 as part of the University's 50th anniversary celebration and has since become a University tradition. The celebration is centered on the Convocation ceremony, presided over by President Paul R. Brown, and attended by invited guests.