Township of Ocean – On March 6, police received a phone call that an assault had occurred at the Board of Education building at 163 Monmouth Road at 1:06 in the afternoon. The call was received at the 911 call center.
First responding Township Officer was Kathleen DeLanoy. During her investigation she learned that the accused individual, identified by the Township Police Department as Thomasina Lloyd, 35, was speaking with an employee of the district trying to obtain confidential documents pertaining to her child.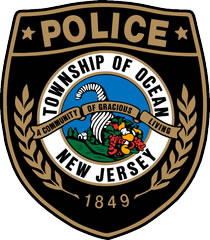 "When Thomasina Lloyd learned that she was not entitled to certain documents she became upset," said Detective Sergeant John Green in a prepared statement. "The victim attempted to calm the situation down but was unable to. Thomasina Lloyd became more upset and a physical altercation ensued."
That is when according to the statement Lloyd physically removed the documents from the grasp of the district employee and fled the building. She was last seen running south on Monmouth Road. According to police the employee was not harmed during the altercation.
Officer Raheem Carter who was responding to back-up Officer DeLanoy had located the accused Lloyd at the intersection of Monmouth Road and Roosevelt Ave. In the report by Green it stated that Lloyd was in possession of the "now" stolen confidential documents and was placed under arrest.
She was transported to the police headquarters charged with robbery. Her bail was set at $1,000 with no 10-percent option by the Honorable Timothy McGoughran. Lloyd was unable to pay the bail and in default she was transported to the Monmouth County Correctional Facility in Freehold.