TRENTON, N.J. – A Neptune, N.J., man today admitted his involvement in a 24-hour crime spree that took place in five separate shore-area towns and involved the shooting of a cab driver and a number of armed robberies, U.S. Attorney Paul J. Fishman announced.
Quam Wilson, 23, pleaded guilty to committing a Hobbs Act robbery and using a firearm during a the commission of that robbery. Wilson also admitted to committing additional armed robberies, which will be taken into consideration at the time of his sentencing. Wilson entered his guilty plea before Judge Peter G. Sheridan in Trenton federal court.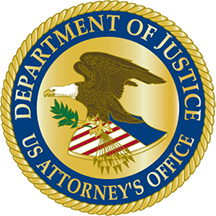 Wilson was initially arrested and charged by criminal complaint with the conspiracy and firearms counts on March 13, 2013. On June 3, 2013, U.S. Magistrate Judge Lois H. Goodman remanded him to federal custody pending trial. Wilson pleaded guilty today to counts one and two of the indictment returned against him on Sept. 5, 2013.
According to the documents filed in this case and statements made in court:
Wilson engaged in a crime spree that began at approximately 5:00 a.m. on Nov. 13, 2012, when he robbed a cab driver in Asbury Park. The driver was shot during the robbery. The victim, who survived, sustained a single gunshot wound to the head and was taken to Jersey Shore University Medical Center. During today's hearing, Wilson admitted he took the cab driver's identification, taxi keys and debit card during the robbery.
After robbing the taxi driver, Wilson proceeded to a Shell gas station located in Ocean Township. There, he approached a gas station attendant and, while brandishing a handgun, robbed him of cash and fled the area.
Later that morning, Wilson attempted to obtain money from the cab driver's bank account from several area banks. Suspecting that a theft was taking place, a bank employee confiscated the identification and debit card from Wilson and contacted police.
At approximately 9:00 p.m., that same day, he committed an armed robbery at a taxi stand in Long Branch, again while brandishing a handgun.
During the early morning hours of the next day, Nov. 14, 2012, Wilson robbed an Exxon gas station in Red Bank at gunpoint.
A short time later, Wilson entered a Quick Check convenience store in Neptune Township. Again, he pointed a handgun at a cashier and demanded money.
Wilson was arrested at approximately 10:00 p.m. by several police officers in Asbury Park, where he had been hiding in an attic.
The robbery charge carries a maximum potential penalty of 20 years in prison and a $250,000 fine. The firearm charge carries a maximum potential penalty of life in prison and a $250,000 fine, and a mandatory minimum penalty of 10 years in prison. Sentencing is currently scheduled for Sept. 3, 2014. U.S. Attorney Fishman credited special agents of the Bureau of Alcohol, Tobacco, Firearms and Explosives, under the direction of Special Agent in Charge Stephanie R. Shoemaker, with the investigation. He also thanked the Monmouth County Prosecutor's Office, under the direction of Acting Prosecutor Christopher Gramiccioni, Asbury Park Police Department, Ocean Township Police Department, Long Branch Police Department, Neptune Township Police Department and the United States Marshals Service N.Y./N.J. Regional Fugitive Task Force for their excellent work in the investigation and apprehension of Wilson.
The government is represented by Assistant U.S. Attorney R. Joseph Gribko of the U.S. Attorney's Office in Trenton, and Special Assistant U.S. Attorney Jacquelynn Seely.
Defense counsel: David R. Oakley Esq., Princeton, N.J.