TRENTON, N.J. – A Monmouth County, N.J., man is expected to make his initial court appearance today on a charge that he received sexually explicit images of a 12-year old Pennsylvania girl with whom he had an online relationship, U.S. Attorney Paul J. Fishman announced.
Chad C. Weber, 21, of Colts Neck, N.J., is charged by complaint with one count of receiving child pornography. He surrendered this morning and made his initial court appearance before U.S. Magistrate Judge Tonianne J. Bongiovanni in Trenton federal court.
According to the complaint: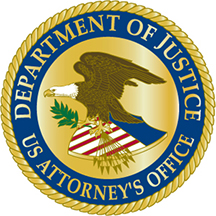 In April 2013, law enforcement agents learned Weber had been communicating with a 12-year-old girl from Pennsylvania. The agents obtained and reviewed copies of various chat logs and other internet-based messages, which reflect Weber's online communications with the victim between February 2013 and April 2013. Many of these communications were sexually explicit. Weber and the victim also traded sexually explicit photographs of each other through the internet and discussed the photographs in online chats. During some of these communications, Weber acknowledged that the victim was 12 years old.
Weber was released on $100,000 bond and will be subject to home detention with electronic monitoring, no possession or use of computers and no contact with minors unless in the presence of a parent or guardian who is notified about this case.
The charge of receiving child pornography carries a mandatory minimum term of five years in prison and a maximum of 20 years in prison and a $250,000 fine.
U.S. Attorney Fishman credited special agents of the U.S. Department of Homeland Security Immigration and Customs Enforcement, Homeland Security Investigations, under the direction of Special Agent in Charge Andrew M. McLees in Newark, for the investigation leading to the charges.
The government is represented by Assistant U.S. Attorney Nicholas P. Grippo of the U.S. Attorney's Office Criminal Division in Trenton.