Ocean Township – July 12, Officer Dean H. Schoch II was on routine patrol in the area of State Highway 18 and West Park Avenue when he observed a car committee a motor vehicle violation.
According to Detective Lieutenant Kevin L. Faller in a prepared statement Schoch stopped the vehicle which was being driven by a 24 year old Tinton Falls woman identified as Natacha Perez. Assisting on the stop was Sergeant Gregory Schenck, and during their investigation the officers discovered that Perez and a passenger, Ronda Feacher, 37, Red Bank, were in possession of heroin, crack cocaine, drug paraphernalia, a knife and brass knuckles.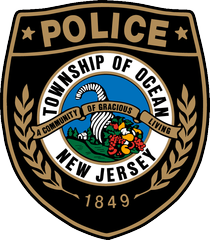 "While being questioned, Ms. Feacher provided a false name. It was also determined that Ms. Feacher attempted to dispose of evidence by placing an undetermined drug into her mount and swallowing it," wrote Faller.
Police arrested both women; Perez was taken to headquarters on Monmouth Road while Feacher was taken to a local hospital as a precautionary measure, as they had no idea on the drug or amount she consumed. Upon her release from the hospital she was taken to headquarters and charged with possession of crack cocaine, possession of heroin, tampering with evidence, possession of drug paraphernalia, hindering her own apprehension and contempt of court. Her bail was set at $2500.00 with no ten percent option. She was taken to the Monmouth County Correctional Facility in Freehold.
Perez was charged with possession of crack cocaine, possession of a weapon for unlawful purpose, unlawful possession of a weapon, possession of drug paraphernalia as well as several motor vehicle charges including possession of a controlled dangerous substance in a motor vehicle. She was released on a complaint summons and will appear at a future court hearing.