Asbury Park – The city's Narcotics and Gang Unit was on patrol Wednesday afternoon on the 1100 block of Atlantic Avenue as a result of the pervious shooting and violence in that area according to Deputy Chief Anthony Salerno.
That specialized unit came across two cars that had suspicious individuals in them at the Asbury Park Gardens apartments around noon time. Sergeant Amir Bercovicz heads of the team and conducted an investigation that uncovered two handguns, one in each car. According to Salerno the officers also discovered marijuana and crack and cocaine in one of the cars.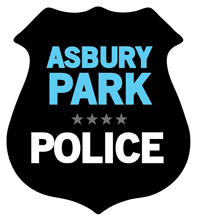 "Over the past twelve months the Narcotics and Gang Unit with the help of the Monmouth County Prosecutor's Office took 144 guns off the street," said Salerno. Asbury Park has been hit hard these past few years with gang violence and shootings, and Salerno added that the unit now operates seven days a week.
The four individuals in the two cars were all from Long Branch. Arrested were Alexis Delima, 21, Kevin Hart, 23, and sisters Ashley and Heather Watkins, 23 and 26 years old. Everyone was charged with unlawful possession of a weapon.
Ashley Watkins, Delima and Heart were also booked with possession of marijuana under 50 grams and possession of crack cocaine. Each had bail set at $150,000 with no 10 percent option, and was taken to the Monmouth County Correctional Facility in Freehold in lieu of bail.
Heather Watkins, 26, had her bail set at $100,000 with no 10 percent option. She is also at the Monmouth County Correctional Facility.