TRENTON – The Christie Administration announced today the United States Department of Homeland Security (DHS) has awarded funding to the New Jersey Office of Homeland Security and Preparedness (OHSP) for nonprofit organizations under the 2014 Jersey City/Newark Urban Area Security Initiative (UASI) Nonprofit Security Grant Program (NSGP). Eighteen New Jersey nonprofit organizations will share in more than $1.1 million in federal grants to improve their physical security. DHS allotted $10 million nationwide for this program, and made awards to hundreds of nonprofits across the country. New Jersey received the fifth highest nonprofit grant total in the nation.
"Bolstering security measures at these nonprofit organizations located in the UASI area remains a top priority," said Christopher Rodriguez, Director of the New Jersey Office of Homeland Security and Preparedness. "Grant funds will be used to target-harden these sites, and will improve the prevention, response and recovery capabilities at these locations throughout the UASI area, which in turn enhances the entire State's resiliency efforts."
The grant criteria, established by the U.S. DHS, includes whether the eligible organizations: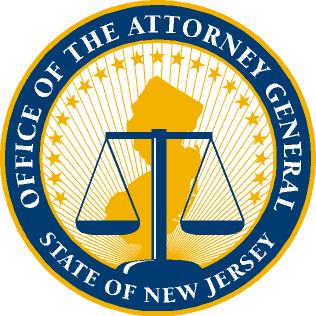 Maintain a site with symbolic value and is a recognized national or historical institution that makes it an attractive target;
Have a role in responding to or recovering from a terrorist attack;
Have potential vulnerabilities to attack, especially if documented by a prior risk assessment;
Have been the subject of an identified and substantiated attack or closely allied with an organization that has been the subject of an attack by a terrorist organization inside or outside the U.S.
Director Rodriguez said the grant awards, which are up to $75,000 for each organization, must be used for the purchase and installation of physical security equipment or for security-related training for organization personnel. Eligible nonprofit organizations within the 7 principal UASI counties of Bergen, Essex, Hudson, Middlesex, Morris, Passaic and Union, as well as those operating within Sussex, Hunterdon, Somerset, Ocean, Monmouth counties and Pike County Pennsylvania were eligible to apply to OHSP for this competitive grant program. Rodriguez said that a total of 84 nonprofit organizations submitted funding applications to an OHSP peer review committee, which scored the applications against the DHS criteria. OHSP then submitted the applications to DHS, which made the final award determination. Director Rodriguez also stated that as part of the Philadelphia UASI Nonprofit Security Grant Program, three nonprofit organizations in South Jersey who applied for funding under the FY14 NSGP that the State of Pennsylvania administers were selected to receive funding including Congregation Beit Tefilah and Chabad Lubavitch both of Camden County as well as Chabad of Medford.
Rodriguez also mentioned that as part of DHS' release of FY14 grant funding, transportation agencies in and around New Jersey were awarded more than $17.5 million under the FY14 Transit Security Grant Program. In fact, the Port Authority of New York and New Jersey, New Jersey Transit, and the Delaware River and Bay Authority were awarded nearly 20% of the total funds made awarded under this nationwide program. Director Rodriguez reported that under the FY14 Port Security Grant Program, law enforcement, emergency management agencies and critical private sector facilities operating in and around New Jersey, Delaware, New York and Pennsylvania ports were awarded more than $15.7 million in funding. Funds will be used to increase port area recovery and resiliency efforts, conduct port-related training programs and exercises, and improve the improvised explosive device (IED) prevention efforts in and around port areas.
The complete list of funding award recipients is included below. More information about OHSP, and federal homeland security funding can be found atwww.njhomelandsecurity.gov.
2014 Jersey City/Newark UASI Nonprofit Security Grant Program Recipients
• Academy of the Holy Angels • $75,000.00 • Bergen
• Beth Medrash Govoha of America • $75,000.00 • Ocean
• Chabad House Lubavitch, Inc. • $75,000.00 • Middlesex
• Congregation B'nai Jeshurun-Nathan
Barnert Memorial Temple • $23,500.00 • Bergen
• Congregation Zichron Dovid • $75,000.00 • Ocean
• The Garden State Sikh Assoc. • $75,000.00 • Somerset
• Hawthorne Gospel Church • $75,000.00 • Passaic
• Jewish Community Center • $75,000.00 • Middlesex
• The Jewish Community Center of Somerset, Hunterdon and warren Counties • $73,000.00 • Somerset
• Jewish Federation of Ocean County • $63,400.00 • Ocean
• Jewish Russian Center • $75,000.00 • Monmouth
• Life Town, Inc. • $75,000.00 • Essex
• Netivot Shalom, Inc • $75,000.00 • Bergen
• Solomon Schechter Day School of Greater Monmouth County, Inc. • $50,000.00 • Monmouth